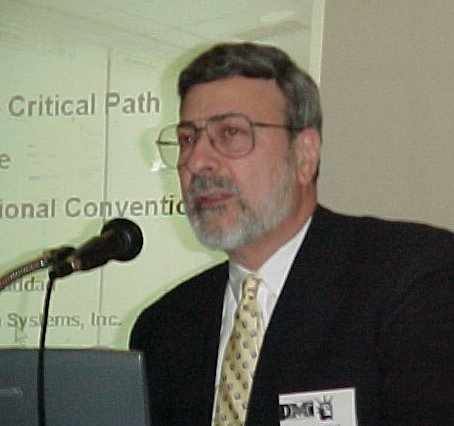 Anthony J. Haddad (Tony), a subcontractor with AT&T Solutions

Anthony was selected by the Republican National Committee as a technical advisor for the convention's Committee on Arrangements (COA) for the 2000 Republican National Convention held in Philadelphia. Chosen for the unique project management approach he and his firm had used on the X-33 Space Shuttle Replacement Program, Tony's role at the convention was to develop and maintain the project management system used to control all aspects of the convention. Using CPM, War Room methods and "stop light" charts to provide comprehensive convention visibility, Tony chaired weekly meetings with each of the COA's division heads, their staff members, James DiPaula (Convention Manager) and then Governor George W. Bush's staff.

Tony spent thirty years in the Aerospace industry at AlliedSignal Aerospace (now Honeywell International) divisions in Teterboro and Eatontown, NJ where he managed many large-scale Automatic Test Equipment (ATE) development and commercial aircraft electric power programs. Noted for his development of Earned Value discipline and adherence to CPM, Tony left his position of Director of Programs for the Electric Power Division and founded Microdata Systems, Inc. - a consulting firm specializing in PMBOK based training and turnkey project management systems.

Tony's view graphs can be downloaded.