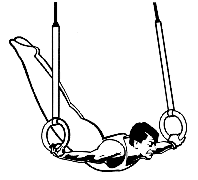 Execute Flawlessly!!!
PMI/NJ Regional Symposium
May 2, 2005
Pines Manor
Edison, NJ

Proceedings
Sunday Seminar
PDP Information:
Program Number: C020-050205
Program Title: "Execute Flawlessly!!!"
PDUs: 8
Category Type: 3
Subject Areas
Knowledge: 10
Process: 6
Application/Specific Interest Groups: 30
Activity Sponsor: NJ/PMI Chapter
The proceedings for the 2005 NJ/PMI Symposium are available for downloading.

The files available to download:
HTM tool to view files
Speaker files by session
Poster presentations
Directions:
1. Create a temporary folder on your hard drive (eg. Symp-2005)
2. Download the zip files to the temporary folder.
3. Extract all the files from the zip files into the temporary folder.
4. Double click on the htm file (or open it with your internet browser)
5. View and print desired files.

Some clip-art and pictures have been removed from the files to enhance downloading.
Description
Size

All Files

7.7M

HTM Tool

7k

General Sessions:

Opening Keynote:
Rita Mulcahy, PMP - 5 Top Risk Management Mistakes That Can Ruin Your Career
Noon Keynote:
Dr. Rick Brinkman - Conscious CommunicationTM
Closing Keynote:
Neal Whitten, PMP - Are You Too Soft?

1.06M

Morning Track Session 1:

A - Joe Lukas, PMP ? Jan Lukas, PMP - You Can't Execute Flawlessly Without the Truth
B - Herschel Baxi ? Pradip Mehta - Implementation of Enterprise Project Management at the Port Authority of NY ? NJ
2 - Dawn Richardson, PMP - Lessons Learned from PM Tool Implementation - "It's not about the Project"
3 - Don Frank - Overcoming the Fear of Change

1.61M

Morning Track Session 2:

A - Bernice Rocque, PMP - At the Stage Gate: Critical Questions for IT Project Sponsors
B - Alex Brown - Modeling Tough Scheduling with PM Software
2 - Frank Anbari, PhD, PMP - Using Metrics as a Catalyst for Flawless Project Execution
3 - Mark Green - Getting and Maintaining Peak Performance

876k

Afternoon Track Session 3:

A - Judy Balaban, PMP ? Camper Bull, PMP - PMP: Not a Destination. Journeys of the Master Project ManagerTM
B - Jonathan Japka, PMP - Implementing Enterprisewide Project Management at the NYC School Construction Authority
2 - Vince Socci - Adaptive Project Management: Adjust, Adapt, Overcome in Today's Customer-Centric Environment
3 - Ken Barnhart - SOX Compliance; What You Don't Know WILL Hurt You!

1.29M

Posters

3.2M
Updated: 09Jun09