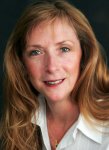 Beth Ouellette – President and Chief Consultant, The Ouellette Group

This interactive discussion will wander into some unusual territory – we are going to explore the right side of your brain! What does this topic have to do with project management you ask? The right side of the brain is usually associated with creative and intuitive aspects of our personality while the left-brain is more logical and ordered. Right-brain personalities like artists and writers are often associated with missing deadlines and going over budget, which is the antithesis of project management. But, it is also true, that many project managers credit their intuition or their creative problem solving ability for their success in managing through crises and meeting project deadlines. How do we reconcile the need for both logic and creativity in project management? The PMBOK presents us with a structured (left-brain) framework for projects, and we will look at how to integrate the right-brain skills into that framework. Lots of opportunity will be provided for the audience to test their left and right brain skills

Ms. Ouellette holds a Finance MBA from NYU's Stern School, a BA in Education from Eastern Michigan University, and an AA in Computer Programming from Greenville Technical College. She has been an active member of PMI since 2000, obtaining her PMP certification in 2002. She is actively involved with PMI in a lead position for the Program and Portfolio Management Standard, released in May 2006. She has been a speaker on Project, Program, and Portfolio Management Office productivity and quality improvement, Project Mentoring, Teambuilding and Communications at Delivering Project Excellence, Women in Technology, and Women in Computing as well as providing presentations at The CIO Forum, Enterprise Application Strategy Conference, and IT World Congress. She has been quoted in publications including Information Week, Computerworld, PC Week and Network World. Additionally, Ms. Ouellette has hands-on experience in the following industries: finance, banking, insurance, retail, utility, manufacturing, small business and the entertainment/luxury industry.

Beth's handout can be downloaded.