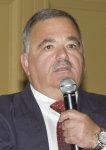 Mark Hehl

Many companies run into trouble when they shift work offshore, but they usually persist since this process is critical to corporate success. This presentation explores this ever growing trend and will help the audience avoid the common pitfalls when outsourcing. A proven formula for project success will be outlined during the discussion.

In this presentation, Mark Hehl provides project managers with a proven formula for outsourcing success. Topics will include:
Factors that are driving outsourcing
Choosing the right partner
The three main outsourcing approaches
Motivating the workforce
Is your motivation correct?
Assembling the team
Choosing the correct approach
Getting started
Mark is president of Hehl & Associates and has consulted with well over 100 organizations in various industries. His clients include Johnson & Johnson, Motorola, Timex, Duracell, Lufthansa and Revlon. His efforts have helped companies successfully manage projects and set up and improve operations in various countries located in Asia, North America, Europe and Latin America. These projects have resulted in successful transitions and significant reductions in operating costs along with improved service and quality.

Mark holds a BS Degree in Electrical Engineering from the New York Institute of Technology and a MS Degree in Management from the Polytechnic Institute of New York. Mark was a Delegate and featured presenter at the Third China-American Symposium held in Shanghai, China and at the 2nd Congreso International held in Quito, Ecuador. Mark is listed in the United Who's Who Executive Directory. Prior to becoming a consultant, Mark was an executive for the Timex Corporation.

Mark's handout can be downloaded.