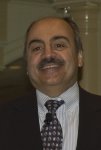 Joseph D Launi, President and CEO, Project Management Experts, LLC

Does a Project Manager need to understand enough about the project before he/she can begin to create a Project Plan? Should the completion of the Work Breakdown Structure (WBS) analysis trigger the start of time, cost, quality, risk and procurement planning? PMBOK primarily focuses on the academic side of Project Management, which leaves the connections between the WBS and project schedule difficult to trace. It is often difficult to stress a more pragmatic, methodical side, especially in planning. This presentation will describe the advantages of Schedule Oriented Project Planning.

Schedule Oriented Project Planning stresses that the completion of the WBS triggers the start of human resources and time planning only. Once started, SOPP calls for the development of the project schedule and considers this schedule a key component to the rest of planning and the completion of the Project Management Plan. SOPP tightens the dependencies between the WBS and the project schedule and makes it easier to trace.

Joseph D Launi, PMP is the President and CEO of Project Management Experts, LLC. He has taught project management, implemented Project Management Offices (PMOs), and facilitated the development of Project Management Plans for multiple projects for various organizations including Verizon, Amtrak, and BMC Software. Mr. Launi has a rich and progressive experience of over 30 years encompassing IT Project and Program Leadership, profit and loss management of various consulting practice areas, and central office support for project management tools.

The meeting slides can be downloaded. The PACS (Project Analysis Checklist and Survey) document is included in the download.
.
Networking Program:
Topic: Career Options in Healthcare
So what is going on in Healthcare and what does it mean to you? Join us to hear from our panelists about making the transition into Healthcare, increasing Healthcare IT budgets, and the 'greening' of Healthcare.
If you are thinking about positioning your career for opportunities in the Healthcare sector you need to attend.