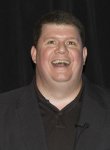 Rick A Morris, PMP, President of R2 Consulting

Risk management identification is one of the most difficult processes for project managers to perform effectively. To assist them, many tools have been created. In the end, the overall project score derived from these tools is too ambiguous to be able to determine a schedule or cost contingency reserve. The reality is that risk and risk management should be an iterative process that evolves and accounts for relevant risks.

This presentation will provide a road map to capture, update, and account for real and relevant risks in every project. A real risk assessment leads to results such as "we need to add 14 days to this project" or "we need a contingency reserve of $10,000." In addition, the organization must also remove the barriers from the Project Management Office and/or upper management to enable it to manage the risks effectively. Rick Morris will provide an easy to follow road map to building a real risk assessment.

Rick A Morris, PMP is the President of R2 Consulting. He also holds certifications recognized by many industries. Two books written by Rick, The Everything Project Management Book, 2nd edition published by Adams Media and Project Management That Works! published by AMACOM were released in 2008. Rick has worked for organizations such as GE, Xerox, and CA and has consulted to numerous clients in financial services, entertainment, construction, non-profit, hospitality, pharmaceutical, retail, and manufacturing.
Networking Program:
Topic: Networking Well is An Art
Participate in a facilitated session of networking. We continue with our fast-paced program to teach networking, expose you to career/business Opportunities and then allow you to Practice what you have learned. Whether you are looking to land your next job, advance your current career or simply meet new people, mastering the art of networking is very important. Come and practice your networking skills!