PDP Information:
Program Number: C020-15052012
Program Title: From Project Management to Portfolio Management – Bridging the Competency and Organizational Gaps
PDUs: 1.5
Category: A
Activity Sponsor: PMINJ Chapter (C020)
The meeting slides can be downloaded.

Pictures

Richard M. Bayney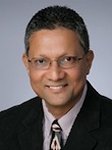 To many of us, Portfolio Management is a logical extension of Project Management. Yet, we cannot apply exactly the same principles to Portfolio Management as we do to Project Management. So, how do we maximize the value of a portfolio consisting of many projects (and programs) subject to constrained budgetary and human resources on an ongoing basis? Join us at the May Monthly Program Meeting and learn about a new framework for maximizing portfolio value from Richard M. Bayney, Ph.D.

A classic technique used to manage a portfolio of projects (and programs) is to prioritize such assets on one or more quantitative (e.g., NPV) and qualitative (e.g., strategic value) criteria and to 'draw the line' when one or the other resource runs out. But, how do we know that the sum of all projects 'above the line' represents the highest value that can be created i.e., the best utilization of those resources? To better understand how constrained budgetary and human resources can be best utilized in a portfolio of non-discretionary and discretionary assets, a new Portfolio Management framework - CREOPMTM - is described. This framework has been utilized successfully across multiple industries that include Pharmaceuticals & Biotechnology, Consumer Goods, and Healthcare Risk Insurance.

Richard M. Bayney is President and Founder of Project & Portfolio Value Corporation (PPVC) a consulting company that provides Training Services in Project, Portfolio, Resource and Risk Management and delivers customized services in a focused spectrum of areas including Enterprise Resource and Portfolio Management and Strategic and Business Planning. From 2002 until 2008 Richard was Vice President, Decision Analysis and Portfolio Management at Johnson & Johnson's Pharmaceutical Research and Development (PRD) where he was responsible for: decision analysis support of compound development teams for stage-gate decision-making in early and late clinical development; risk assessment and portfolio impact analyses of licensing opportunities; analytical and strategic project and portfolio support to therapeutic area centers of excellence; and portfolio management support for PRD, from drug discovery to late clinical development. Prior to Johnson & Johnson, he held positions at Bristol-Myers Squibb, Bayer Corporation, Merck & Company, and Bayer Corporation/A.G.

Dr. Bayney is a frequent speaker in the area of "Risk Analysis, Asset Evaluation, and Portfolio Management in Drug Development" He is also an Advisory Board member to Cambridge Healthtech Institute. He holds M.Sc. and Ph.D. degrees from London University and an M.B.A. from Columbia University.


Networking Program:

Topic: The Cycle of Renewal

How well do you deal with change? Learn to recognize, evaluate and take action around choices that support success during periods of stability, as well as times of transition. The Cycle of Renewal* provides a process and some tools to help you understand the natural, predictable cyclical patterns of change.

Join Mary Anne Walk, Executive Director of the Gestalt International Study Center, www.gist.org, of Wellfleet, MA, whose Cycle of Renewal provides the means to guide you in a customized approach to your specific challenges, while building problem-solving capabilities for the future.

PMO LCI:

Topic: Meet and Greet Networking Event

The NJ PMO LCI Core Team will have a "Meet & Greet" Networking Event prior to the monthly meeting. The meeting will be held outside the main meeting room. This will be a great opportunity to meet other PMO Professionals in the area, who share similar interests in Project, Program and Portfolio Management.