PDP Information:
Program Number: C020-19052015
Program Title: New Skills for the PM: Improvisational Activity within the Project Domain
PDUs: 1.5
Category: A
Activity Sponsor: PMINJ Chapter (C020)
The meeting slides can be downloaded.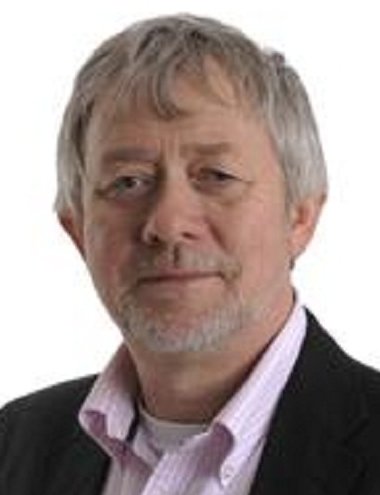 Organizational Improvisation is becoming more accepted in organizations, partly because traditional planning models are seen as less effective in modern turbulent organizational environments, and partly because there is a greater acceptance of the power of tacit knowledge and experience. However, the tensions between 'structure' and improvised work are well known, and an element of control needs to be applied in order to avoid organizational anarchy.
These improvisational imperatives are also present within project-based management, and this session will introduce the theoretical underpinnings and the components of improvised work, and discuss its implications for project management in times when many projects are beset by ambiguity and uncertainty about final deliverables because of emerging requirements.

Bio – Dr. Steve Leybourne, PhD. Professor of Innovation and Project Management, Boston University
Dr. Steve Leybourne is a member of the faculty at Boston University, where he teaches and researches into innovation in project-based change, improvisational working practices, and improvisational behaviour within the project domain. He is considered to be an international authority on organizational improvisation.

Steve is an editor of the Organizational Project Management journal (formerly the Journal of Project, Program, and Portfolio Management) and is an editorial board member of the Project Management Journal, and the Journal of Administrative Science & Technology. He has published widely on the subject of improvisational work within the project domain, and has presented his research at six PMI Research Conferences, and ten Academy of Management conferences. He was presented with 'best paper' awards by the Academy of Management in 2006, and by the International Management Development Association in 2009.

Steve was a 'keynote' speaker at the 5th Brazil National PM Congress in October 2010, at the PMI Japan Academic Congress in 2010, and at other PM events.



---
Agile LCI:
Topic: Meet & Greet

The newly formed Agile LCI is taking shape and looking to answer the who, what, when, where and how's to support your journey!

---
Career Networking LCI:
Topic: The Influential Conversation
When you want to influence another to take action, you first need to guide the discussion to uncover the areas that motivate that person, and then dig deeply. In this interactive workshop, John Hadley will share a model for conducting a truly influential conversation that will let you have: job interviews that set you apart from all other candidates, networking conversations that truly engage your contacts, and meetings with consulting prospects that motivate them to take action. Don't miss this event. Details regarding PMI NJ Career Networking LCI can be found on the website.


---
PMO LCI:
Topic: None

---