Contents
6th Annual International Project Management Day – November 4th 2010
As we welcome the fall, PMI New Jersey chapter is actively preparing for their 6th Annual IPM Day 2010, to be held on November 4th, 2010, at the Palace in Somerset, New Jersey.
International Project Management (IPM) Day is a day for project managers to re-group, reflect and re-energize. In these challenging times of a growing global economy, this year, the IPM day will focus on effective tools and techniques for managing in a virtual environment, as well as meeting demands in an increasingly international workplace. Many excellent speakers will be presenting at the PMINJ sponsored IPM 2010 celebration with topics covering global leadership skills, international project management issues, managing virtual teams in a global environment, exploring leadership strategies, best practices, and effective tools for global project leaders.
The IPM Day is a great event to earn up to 8 PDUs, network with colleagues and get an excellent education on the overall roadmap for the international project managers of today, while learning the secrets of successful international project leaders.
During breaks and lunch, time will also be available to visit vendor booths to discuss tools, techniques, services, and training. There will be networking opportunities with 500 project management professionals, PMI Special Interest Groups (SIGs), PMI Communities of Practice (CoP) and PMI Local Interest Groups (LIGs) that provide excellent opportunities to share and learn.
Speakers And Seminar Topics
Lothar Katz, PMP - "Secrets of Successful International Project Leaders"
Abstract - This interactive session reveals powerful practices and methods that make International Project Managers effective. Attendees will explore leadership strategies, best practices, and effective tools for global project leaders in areas such as high-impact communication across cultural and other barriers, foreign stakeholder management, project team leadership, and change management.

Brandi Moore - "A Road Map for the International Project Manager: Cultural Strategies for the BRIC Countries"
Abstract - How do Project Managers, traditionally known inside organizations to make things happen smoothly, meet the demands of the increasingly international workplace caused by off-shoring and outsourcing? This presentation introduces Project Mangers to a framework for working across different cultures.

Kevin R. Wegryn, PMP, CPM, MA - "Managing without Walls"
Abstract - A Project Manager needs to understand many aspects of project management to be effective, but three key elements are e-mail, conference calls and phone calls. Learn effective techniques and tools that experienced Project Managers can leverage for each of these three communication methods to succeed as an effective Virtual Project Manager.

Tom Kennedy – "Workshop Title: "Great Presentation or Death by PowerPoint…Your Choice"
Abstract - Project Management is Leadership. Leadership is getting people to want to follow. Leadership is a communication skill and virtually all business leaders agree that communications skills are a key, and most say the key, to personal, career, project and business success. Join Tom Kennedy in a highly interactive workshop that will help you build focused and effective messages and will show you how to develop a plan to improve your communication skills.

For additional details on IPM Day 2010, please check the PMINJ website at www.pminj.org.
By: Judy Koldewyn
---

Expansion of PMINJ Satellite Locations
Have you ever wanted to attend a PMINJ evening meeting and decided that it was too far away from your home or work location? Others have felt the same way. This has led to the increasing popularity of members being able to participate in monthly meetings from other group sites. Imagine being able to see the presentation slides and hear the speaker at the same time as the attendees at the main location using webinar and conference bridge connections provided by Rally Software. Due to the efforts of several volunteers that is exactly what is happening in Fairfield, Iselin, Lawrenceville, Mahwah, Paramus, Parsippany, Princeton, and Roseland. With over 100 members attending satellite meetings at these sites, we would still like to extend this opportunity to others (particularly those of you who work or live in South Jersey – possibly by the shore or in Cherry Hill/Marlton area). If you have access to a room that can fit at least 20 people and includes a speaker/conference phone, computer that connects to the Internet, and a screen, please contact Morris Wrubel at mhwrubel@yahoo.com to let us know about this possibility. In return for acting as a site coordinator, you will earn PDUs plus provide a chance for chapter members in your area to meet one another while participating in a PMINJ sponsored activity.

At the same time, we ask that participants who suddenly can no longer attend the meeting at one of the sites to please cancel their registration by the Thursday before the meeting by sending an e-mail message to cancelregistration@pminj.org. Since there is a cap on the number of attendees at each location, this gives an opportunity for someone who may have previously been unable to register for a particular site to now be able to do this. Please also keep in mind that due to security and room capacity restrictions the site coordinators are being instructed to not accept any walk-in registrants.

Also, note that the ability to attend satellite sites is for PMINJ members only and it is Free.

By Linda S. Glickman, PMP



---

NJ PMO Local Interest Group - Successfully Launched!
The NJ PMO Local Interest Group (LIG) was successfully launched at the PMINJ Monthly Chapter Meeting on Tuesday, September 21, 2010. A five minute presentation was delivered by Jagdish Singh to formalize the introduction of the newly formed LIG. To start the presentation, Jagdish thanked the PMINJ Executive Board for their approval and support of this new local interest group that will be dedicated to working on areas of interest within Project, Program and Portfolio Management. Jagdish also went on to thank John Rice and Meltem Kollicoglu (PMO SIG Regional Coordinator) for their support and guidance through the approval process, John Bufe (PMINJ President) for website support and Dave Case for newsletter support. Jagdish also acknowledged the current NJ PMO LIG volunteer Core Leadership Team comprised of Jagdish Singh, Sandra Baptiste, Fareed Hosain, Arvinder Anand, Tim Lee and Ron Krukowski.
This group will leverage the PMO SIG (Special Interest Group) resources and will work in conjunction with the local PMINJ Chapter in providing focused discussions, workshops/seminars, networking and community involvement opportunities related to Project, Program and Portfolio Management,. To kick-off this process, the NJ PMO LIG Core Team conducted a "Meet & Greet", introduced themselves and discussed additional details with guests expressing their interest in joining this newly formed group. Initial feedback is proving that there is great interest in the array of topics that this LIG aims to address.
The Core Team is actively planning out events for the remainder of the year. The current schedule is as follows:
Day
Date and Location
Event Description
Tuesday
October 19th - Marriott in Bridgewater, NJ
"Meet & Greet" where the NJ PMO LIG Core Team is available to provide additional details regarding LIG events and sign up new members and discuss volunteer opportunities
Thursday
November 4th IPM Day - The Palace in Somerset, NJ
"Meet & Greet" where the NJ PMO LIG Core Team is available to provide additional details regarding LIG events and sign up new members and discuss volunteer opportunities
Tuesday
November 16th - Hilton in Parsippany
First NJ PMO LIG Event
5:15 - 5:30 NJ PMO LIG Networking
5:30 - 6:15 NJ PMO LIG Presentation "PMO 101"
The NJ PMO LIG Core Team looks forward to working with those who are interested in creating an informative, collaborative, interactive and most of all an enjoyable local interest group!
NJ PMO Core Team contact information:
eMail: njpmolig@pminj.org
Website: www.pminj.org/njpmolig.mr
LinkedIn: NJ PMO LIG
Twitter: twitter.com/njpmolig
by: Ron Krukowski, PMP
---
Universal Laws Of Risk Management
RISK PROCESS BASICS

What should a good risk management process cover? Anyone undertaking a risky or important venture should ask themselves eight simple questions:
1. What are we trying to achieve?
2. What might affect us achieving this?
3. Which of those things are most important?
4. What shall we do about them?
5. Have we taken action?
6. Who needs to know?
7. Having taken action, what has changed?
8. What did we learn?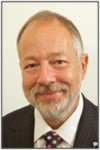 These questions describe the steps required to manage risk. They can easily be expanded into a basic risk process, with one process step to answer each question:
1. Getting started (process initiation). Risks only exist in relation to defined objectives, and these are what we are trying to achieve. We cannot start the risk process without first clearly defining its scope and clarifying which objectives are at risk. It is also important to know how much risk key stakeholders are prepared to accept, since this provides the target threshold for risk exposure.

2. Finding risks (risk identification). Once the scope and objectives are agreed, it is possible for us to start identifying risks, which are the things that might affect us, including both threats and opportunities. We should use a variety of techniques to help us find as many risks as possible.

3. Setting priorities (risk assessment). Not all risks are equally important, so we need to filter and prioritize them, to find the worst threats and the best opportunities. When prioritizing risks, we could use various characteristics, such as how likely they are to happen, what they might do to objectives, how easily we can influence them, when they might happen, etc.

4. Deciding what to do (risk response planning). Once we have prioritised individual risks, we can think about what actions are appropriate to deal with individual threats and opportunities. Each risk needs an owner who should decide how to respond appropriately.

5. Taking action (risk response implementation). Nothing will change unless we actually do something. Planned responses must be implemented in order to tackle individual risks and change the overall risk exposure, and the results of these responses should be monitored to ensure that they are having the desired effect. Our actions may also introduce new risks for us to address.

6. Telling others (risk reporting). Various stakeholders are interested in risk at different levels, and it is important to tell them about the risks we have found and our plans to address them.

7. Keeping up to date (risk reviews). We have to come back and look again at risk on a regular basis, to see whether our planned actions have worked as expected, and to discover new and changed risks that now require our attention.

8. Capturing lessons (risk lessons learned). At the end of exercise we should take advantage of our experience to benefit future similar endeavors. This means we will spend time thinking about what worked well and what needs improvement, and recording our conclusions in a way that can be reused by ourselves and others.

Any good risk process will follow these steps to ensure that we identify, assess and manage our risks effectively. These are not difficult to implement, but without all of these steps a risk process is incomplete.
© February 2010, Dr David Hillson PMP HonFAPM
david@risk-doctor.com
---
How Effective Is Your Game Plan?
As football season is upon us, I can't help but notice all of the interviews I have heard on the sports news, read in the paper or seen on the Internet. If I had one dollar forever time the words "game plan" were used, I would have a nice sum of money put aside. Many coaches credit their team's win or loss for the week as a direct result of the preparation and their game plan. Although execution on the field of play is the ultimate in what makes a team win or lose, it is amazing to see the weight a football coach attributes to the game plan.

In football there are budgets, salary caps, drafting to obtain the most talented players and goals set that map to the ultimate destination...the Super Bowl. Head coaches are appointed before the start of training camp and the coaching staff is selected. Team and individual assessments are performed to determine strengths and weaknesses in the team and where training or new personnel are needed. Prior to the start of the season, final selections are made for the individuals that will play on the team and then the season is officially started: Each team with their eye on victory.

Weekly game plans are drafted, reviewed, tailored for the upcoming week's opponent and then executed on game day. These game plans contain a strategy for offense and the plays that will be executed, one for the defense and its' plays, and one for the special teams unit. The game plan contains rosters of the players and the position they play, broken down by first string squads and backup units, who is on "active" status and who is on "injured reserve" and many other components and statistics that help the coaches maximize their team's performance. The game plan starts with a core philosophy of the coaching staff and allows for adjustments depending on the opponent, weather, what team mix is on the field and any other variables that may arise. Dependencies are built in. When something is working, then do more of the same. If something is not working then another set of plays, players, etc. may be needed. Many things must come together for a football team to have a successful year. Team owners expect a winning team for the money they are spending...and the game plan plays a significant role in a team's success.

In corporate, we face many of the same situations. Funding is obtained and budgets are put in place. Goals are set, and aligned with corporate strategy. Management roles are appointed and critical team members are re-organized into positions where they will be assets and contribute to the upcoming initiative. Charters and high-level roadmaps are presented to clients for their approval and "buy in". All this is done with the ultimate goal in sight... A Successful Initiative.

In my consulting practice I am usually brought into the game after my clients and their project teams have suffered some very painful defeats. Missed deadlines, budget overruns, poor quality, de-motivated teams, lack of communication, high stress levels, unhappy stakeholders and overall chaos. I usually perform an assessment of what has been done up until the point of attack. When they exist, I review Charters, SOWs, High Level Milestones and meet with the initiative's Champion as well as key team members to find out what the overall goals were. I then perform an assessment of where the initiative is in relation to its' original goals. Finally, I focus attention on their detail game plan...The Project Plan(s). It is here that I usually find the reason that the effort is suffering.

A solid project plan is the blueprint or a game plan that charts the entire project's course. Here are the most common issues I come across that are making project teams headed for major losses.

1. Consistent, formalized process & templates not being utilized.
2. Assignments are not clear & measurable.
3. Durations / estimates are not accurate.
4. Assignment start & end dates not well thought out.
5. Assigned resources are not specific enough.
6. Dependencies not defined.
7. Risks identified & mitigation steps not accounted for.
8. Signoffs/Checkpoints/Quality Gates are missing.
9. Plan has not been baselined.
10. Metrics tracking is inadequate.
11. Plan is not kept current.
12. Plan is not communicated effectively to all the teams involved.

Well, your game plan may not be needed to ward off 300 lbs. linemen chasing you who want to put a major hurting on you. (However, I don't want to assume this because back when I was a new project manager, I had a 300 lbs. boss chasing me due to issues in my project plan). However, you need to ensure that you have the best chance of delivering that successful project that you have been asked to manage. Always remember when it is time for your game day..."How Effective Is Your Game Plan?"
by: Ron Krukowski, PMP
---
Connecting the Dots – Creating a Cohesive Team
The project manager's role is to orchestrate. The key is managing the triple constraints: time, resources/money and scope. The desired end state is to deliver the project on time, on budget and meeting the requirements stated in the business requirement document. In essence, the goal is to put a smile on our customer's face.

The project manager's success is closely correlated to his/her ability to manage all aspect of the project. While the project is in progress, proper progress reporting must be made. The key is managing upward, downward and across. While managing and monitoring the project, the project manager is faced with the challenge of motivating the people working on the project. What, aside from compensation, can a project manager do to motivate people to go the extra mile, to sustain their performance over a period of time? It is imperative for the project manager to encourage and motivate the people to achieve the common goal. One way of doing this is to create a cohesive team.

In my experience, the role of a project manager goes beyond the focus on delivering the project. We need to deal with the human side of project management. By this I mean we need to encourage and connect with people and understand what drives them to come to work and their goals and aspiration. In the process of understanding the human side of project management coupled with the knowledge I gained from the leadership program at Seton Hall University, I came up with the concept of dots that we can connect to achieve our goal. So, the question is how do we develop a cohesive team? Here are my seven dots to creating a cohesive team:
First Dot – Envisioning the Future State
In this step, the project manager needs to visualize what a successful outcome looks like. What does it feel like? We need to be able to paint the picture and tell a story. It is also essential to quantify and qualify the goals and objectives. We need to come up with inspiring story and connect our purpose to the overall goals of the business.
Second Dot – Defining key success criteria
In this step, the proper identification and definition of key success criteria from the stakeholders and customers are important. As project participants, our success criteria might be different than that of the stakeholders and business users. Therefore, it is important to get an accurate definition of those criteria. Once the success criteria are defined, we need to identify an effective means of capturing and measuring the information to keep track of our progress. The focus is getting all parties on the same page.
Third Dot – Develop a Sense of Urgency
In this step, we need to identify the purpose of the project. How does our work help the business? What are the benefits? What is the opportunity cost? What is the consequence of not doing anything? The purpose is to establish connection between what we are doing and our users. What is the benefit of delivering the project? How does it affect the company's bottom line? What intrinsic benefit can we identify? By establishing a connection between our work and our users' experience, we will have a better understanding of our work and our business. That will also enable us to develop solutions that can truly help and benefit our clients.
Fourth Dot – Inspire Others
In this step, we need to motivate others to strive to accomplish what has never been done before by the team members. It starts by identifying or stating what is in it for them. As project managers, we are leaders of the team. As leaders, we should aim to serve rather than being served. By involving our team members in the decision-making process in all aspect of the project, we create buy-in and help create an atmosphere that encourages collaboration and knowledge sharing.

It is equally important for project managers to lead by example and do what we say we will do. Our words and actions need to be consistent and we must follow through on our promises. Furthermore, we must practice what we preach (Kouzes & Posner, 2002, p. 37). Our job is to watch out for the interests of our team members. When something coming goes wrong the buck stops with the project manager. We must take full responsibility for the team's action.
Fifth Dot – Guide
In this step, the project manager needs to keep the team focus on meeting its objective. Accurate status reporting is a critical factor in this step and the project manager must report status on a timely manner. Also, feedback must be provided to enable the team members to know where they stand and how they are doing. The project manager must energize and guide the team to sustain a performance level required to achieving its goal. The project manager must use a dashboard to report the current state.
It is important to keep an eye on risks that have been initially identified and conduct a period review that the risk did not materialized. We need to watch out for patterns or trends that can impact our ability to meet our target. Timely reporting and escalation is essential during this step. The communication plan is crucial to making sure all the communication needs of the respective parties are taken care of.
Sixth Dot – Transparency
Transparency is essential. The project manager must be open and honest in communicating to everyone. When there is a cause for concern, the project manager must face the brutal fact of reality and collaborate to address the issue. Timely dissemination of information is critical to the success of the team.
The project manager must encourage free exchange of information and allow members to raise red flags as they see fit. The project manager must instill trust and confidence to everyone on the team. Members must feel they can ask questions without worrying about other people thinking their questions are stupid. It is also important that members feel that their opinions are valued and their grievances are being addressed.
Seventh Dot – Measure
According to George Odiorne (Johnson & Smith, 2006, p. 103), you can't measure it, you can't manage it. Vital signs are essential in determining our progress. Proper identification and determination of the key performance indicators are essential to ensuring the project achieves its goal.
In this step, the project managers need to monitor vital signs and progress. More importantly, we need to report the results and celebrate quick wins along the way. By recognizing team member contributions and rewarding proactive participation, we can make people feel that we value their contributions.
The accurate assessment of the status and its key dependencies is crucial to the success of the project. The project manager is judge by its ability to handle situation outside the norm. The accurate reporting and dissemination of information is imperative to keeping everyone on the same page.
Conclusion
One thing that is constant is change. It is safe to assume that change will occur; therefore we need to plan for it. Project Managers' roles are becoming more complex because we have to deal with the human aspect of project management. Therefore, those project managers who can develop a better understanding of the human factor of project management are the ones who will succeed.
In closing, we are judged by our ability to meet our goals regardless of what arises during the course of the project. The project manager must be ready to adapt to the ever-changing needs. Our successes are closely correlated to our ability to adapt to change. In addition, it is important to develop a good working relationship with your team members, because the cohesiveness of the team will be the deciding factor if the team will succeed in the face of the challenge.

References
Kouzes, J. M. and Posner, B. Z. (2002). The leadership challenge. San Francisco, CA: Jossey-Bass.
Johnson, J.E. and Smith, A. M. (2006), 60 minutes strategic plan, California, CA: 60 Minute Strategic Plan, Inc.

By: Will Lukang, PMP
---
Three Ways to Prepare for your PMP Exam
So, you've started the Project Management Professional (PMP) application process and are preparing to take the PMP Exam. Great career move! The PMP Certificate is a highly sought after career demarcations in both prosperous and challenging economic times. It is the recognition of "demonstrated knowledge and skill in leading and directing project teams and in delivering project results within the constraints of schedule, budget and resources." (Project Management Institute) Each candidate submits past project management history in an application process, and then must pass a four-hour / 200-question PMP exam.

Aside from the fact that you'll need 35 contact hours to sit for the exam, studying for the PMP exam itself is a project unto itself. Just like most certification exams, you have three basic ways of preparing for the exam: traditional classroom based training, online courses and self study. But don't feel limited to just one. Many people who have passed the exam have used a combination of these.

Option 1: Classroom Based Training requires the least amount of self discipline and comes in a variety of flavors. Your local Project Management Institute (PMI) chapters and PMI "Registered Education Providers" (REPs) offer workshops, boot camps and classes specifically designed to teach not only what you must know, but how you will be asked to demonstrate it. Make sure your teacher is a PMP; taking the exam is an experience unto itself, and you want to know that your instructor has "been there/done that." Classroom Based Training can account for all or part of your thirty-five (35) contact hours required to sit for the PMP exam.

Option 2: Online courses are great for people on the go and are usually less expensive than classroom based training because of the course provider's lower overhead. They are usually much cheaper than instructor lead classroom courses. This option requires a medium amount of self discipline in that you have the flexibility of studying within your schedule. Online course usually offer a combination of webinars that you watch, web pages that you read, and documents that you download to study.

Some have deadlines, and some do not, so though you have the freedom to complete sections on your own you'll need a medium amount of self discipline to insure that you finish within the time allowed by you or the requirements of the course itself. Like the Classroom Based Training, online courses can account for all or part of your thirty-five (35) contact hours required to sit for the PMP exam. If this is important in your plan, be sure to confirm before you sign on the dotted line.

Option 3: Self Study is the least expensive and therefore the most common way that people study for the PMP Exam and requires the most self discipline. The good things about this method are that you'll save money and you to prepare on your own time. That also means you'll need to be motivated.

The biggest road blocks you'll face using this method is that you'll have to create your own lesson plan and schedule, and you'll have to evaluate and buy your own materials. If you're dedicated and focused, this is a great way to prepare. Furthermore, self-study cannot be counted towards the 35 contact hour requirement. You must use classroom or online training for that.

Regardless of which method you choose, most successful people who pass the PMP exam supplement self-study preparation with at least a classroom and/or an online course. With the advent of portable media players such as the iPod, iPhone, Blackberry and Zune, many choose a combination of online training and self-study: Downloadable videocast and/or podcast courses allowing you to take the material with you and study anywhere and anytime. It's a very powerful, cost effective and goal oriented solution.

About the author: Cornelius Fichtner, PMP is a noted PMP expert. He has helped over 10,000 students prepare for the PMP Exam with The Project Management PrepCast at http://www.pm-prepcast.com and he guides PMI credential holders on earning PDUs with The PDU Insider at http://www.pdu-insider.com

By Cornelius Fichtner, PMP
---
Additional Information
Contact the news editor, Dave Case, at editor(:@:)pminj.org for newsletter related items.

Please submit articles in MS Word, plain ASCII text, or as part of an email. Graphic files should be high resolution (1MB+) J PG or GIF.

All members are invited to submit articles, meeting review, or other items of interest for publication.

PMINJ is not responsible for the content or quality of any advertisement included in this newsletter.

.

Newsletter Schedule
| | |
| --- | --- |
| Articles Due By 15th of each month | Emailed by 1st weekend after 1st of the month |
| Jan | Feb |
| Mar | Apr |
| May | Jun |
| Jul | Aug |
| Sep | Oct |
| Nov | Dec |
---
New Certifications
The Chapter congratulates the following PMINJ members who achieved certification between September 2009 and September 2010. We strive to provide the opportunity for the members to renew certification through participation in programs or actively serving the chapter. Remember that articles for this newsletter also qualify.

Also to catch-up, the Chapter congratulates all the PgMPs, CAPMs, PMI-RP, and PMI-SP in the chapter.

PMPs
Lasitha R Abeysekera
Bill Abrahamsen
Jessie Adams
Pooja Ahuja
Austin Akamo
Eileen Alario
Charles Algier, III
Anthony D Altomare
Richard Amegavi
James V Arcoleo
Shailesh Ardhapurkar
Lynn A Asher
Suresh M Aswani
Edmund Austin
Timothy Bakker
Tejashree Bambulkar
Mark Norman Barash
Paulo Barbieri
Beata Bartkowiak
Christopher Berry
Ganesh Bhandarkar
Aheesh Bharadwaj
Phenique Blacks
Thomas E. Bley
Chandrasekhar Botcha
Maryann Bouco
Ian Douglas Boyle
Simita Brahma
Deborah L Bray
Leonard D Brown, Jr.
Sharon E Brown
Theresa P. Brown
Timothy S Brown
Steven Bruchey
Christine Buchta
Debra Buczynski
Richard J Budhu
Charles Roy Burg
Ryan C Cahili
Rima L Campanelli
Marlin Camps-Ramirez
Rosaria Carr
Lisa C Carter
Leo J. Cassidy
Rajaram Challa
Ruju Julia Chang
Suhas A Chaudhari
Jennifer Chen
Karla Childers
Akilah Binti Coleman
Elaine M. Collyer
Maria C. Corredera
Laura Corsetti
Michael P Corson
Lorraine Cregar
Robert Joseph Crespi
Weston D Cronkite
Brad Cutler
Thomas J. Czernik
Susan Davey
Alfonse J Dazio
Eric L Deitchman
Richard Della Rovere
Niral J Desai
Kristin DeVos
Manuel Alberto Diaz
Roman V Dijour
Anand Dinakar
Kenneth H Dolan
Stanley William Domalewski
Susan Dombrowski
John Dorgan
Dharmesh H. Doshi
Joseph D Dunn
Daniel Aaron Edelman
Alan L Edmunds
Ramkumar Elangovan
Brian Epstein
Catherine Fanning
John Farrell
Leonette M Ferebee
Michael Fernicola
Joseph Ferris
Paul Finkernagel
Marguerite Mary Fleming
Paul J Ford
Anthony Bernard Frampton, Sr.
Gregory P France
Joseph Mark Franceus
Lena R. Frank
Zafar Z Gandhi
Tom Ganley
David Carl Gann
Angela Ming-Wai Gee
Christopher Gefken
Pete Giordano
Christopher Glacken
Murali Gogineni
Timothy Mark Goin
Jayasurya Gollamudi
Bernardo Gomera
Suchandra Goswami
Thomas A Grimes, Jr.
Steven Gruyters
Kamlu V Gulrajani
Mahendra Gunawardena
Deivasigamani Guruswamy
Jose Rafael Guzman
Jacqueline Hahn
James Brian Hall
William Hammann
John Patrick Harkins-Fleischmann
Cornelius M Harris
Eileen Hartmann
Jessica Hawk
Mary Anne Henselmann
Michael Herskovitz
Michael Eugene Hill
George K Hochschwender
Michael Alan Hollick
Marie C. Holt
Jacqueline Howell-Marthone
Bernadette C Hunsicker
Joseph Iacono
Marcello Iannuzzi
Ralph Iannuzzi
David Incorvaia
Kathryn Ippolito
Eli Jacobs
Dawn Julia Jaeckel
Manoj Jaitly
Tommie L. James
Gopi Kiran Janakiram
Shelly Jarusiewicz
Mike Jassmann
Raijean Johannsen
Judy A Jones
Karen Frances Jordan
David Andrew Katz
Izydor Kawa
Aijaz Khan
Ash Khan
Vijay H Khanchandani
Paul Kirchdoerffer
James Paul Klepper
John Peter Klinck
Greg Koleto
Valentino Koricki
Elena V Kostenko
Maureen Kulaga
Dinesh Kulkarni
Anoop Kumar
Dipa Kumar
Gopa Kumar
SHILPA R KUMAR
Eugene Kushnir
Justin Robert Lahullier
Jason John Lambert
Therese Lambert
Ramachandra V Lanka
Mimi LaRaque
Deepika Laroia
Wendy Lasater
James M Latham
Kevin J Lauzon
Kenneth Leitman
David Paul Lenker
Scott C Lewis
Lori Aileen Lewy
John Licwinko
Jeffrey Robert LoPrete
Miss Izetta Lowery
David Michael Luque
Akila Mahesh
Michael K Mahoney
BIll Mancinelli
Maureen M. Mandeville
Ann Marie Mantz
Carine Marcelin
Steven Adam Marcus
Benjamin Mark
Amy Markovitch
Vikas Marria
Julia Mayers
John Edward McAuliffe, III
Paul McClelland
Anthony B McCormick, CAPM
Lorraine M McHugh
Virginia Leigh Mendillo
Ed Meyer
Joseph F Miaorana
Snigdha Mitra
Jatin Mohan
SUJATA MOHANTY
Suzanne Moore
Elliot Morales, Jr.
Deborah Morgan
Douglas Moroz
Zina J. Motley
John Moynihan
Michael Mozeleski
AjayKumar Mundlur
Kevin Murali
Byron Mwango
Michael D Myers
Ketan Nadkarni
Srinivasan Nageswaran
Soudhamini A Naidu
Srinivas Naikoti
Sunil Nair
Badrish Narayan
Anoop Narayanan
Lourdes Nolan
Linda S Norell
Lord Craig Norgard
Bernadette V Oades-Sumague
Marvin Ochoa
John Patrick ODonnell
Abayomi O Odunsi
Yemi Odusote
Sandra R Oglesby
AYODELE OLUKOREDE OGUNSAMI, P.E.
Paul OReggio
David Orsini
Miguel Angel Otero
Guru Pai
Savita Paliwal
Pragna Patel
Shefali J Patel
SWETKETU PATEL
Urvashi C Patel
DIGAMBAR PATIL
Satish Kumar Peddada
Raju Penmatcha
Gina S. R. Pennewell
Ronald Jeffrey Peoples
Robert Stephen Pepitone
Karen Percoco
Thais E Perez
Ramya Peri
Ryselle Perlman
Michael James Petrin
Tatiana Pezzoli
Christine Pflederer
Fred R Philibert
Karen Anastasia Philips
Patrick Margerl Theodore Pierre
Ronald Marc Polansky
James Joseph Purcell, P.E.
Gopikrishnan Purushothaman
Syed Humair Muddeser Quadri
Marisa Ann Rackley
Hema Sundara Rajan
Ramesh Rajpurohit, Ph.D.
Randy Reagan
Roger Redmond
Lorna Reid
Terri D Riley Hudak
Javier Rivera
Kyle Robinson
Marcos Anthony Roman
Ian Roseman
James Matthew Ross, III
Joseph Rutledge
Terase Salerno
James E Salter
Val R Sanders
Chandra S Sangubhotla
Samuel Santiago, Jr.
Maria Saputo
Stephanie L. Scher
Alan Schneider
Rosanne Schwab
Lesley Kraut Schwarzman
Thomas Schwegler
Barry Seltzer
Richard A Shami
Bakul Chandra sharma
Vikram Sharma
Venugopal Shivanna
Ronald M. Sims
Kamaljit Singh
Sambit Kumar Singh
Howard L Smith, Jr.
Stephen G. Smith
ADAM C SPARKS
John Spaventa
Venkat Sripathi
Joan Stanford
Roger O Stone
Jennifer M Streltsova
Dawn Vanessa Struthers
Gurubaskaran Subramanian
Susan Sultzbaugh, Ph.D.
Sushil Sundar
Rajiv Talwar
Kevin Michael Tate
Wesley K Tervo, Jr.
Alexander Thomas
Juan J Torres
Anita Treohan
Kate Gomes Truncale
Miroslav Trunec
Indera Tulshi
Joan F. Tuohy
Robert G Tyson
Mario Valenciano
Carmencita P Vallejo
Sundara Rajan Varadan
Rebecca Vassighi
Gerald Vecchio
Elaine Vennard
Arvind Viswas
James E Vitale
Dharmesh Rameshchandra Vora
Karen A. Wadams
Thomas M Walsh
James J Wardle
Mark Warner
Andrew C Weber
Brenda Williamson
Brian Wippich
Han K Yi
PgMP
Sulemana Abubakar
Robert T. Fried
Kevin Gold
Anthony Paul Johnson
David Jay Koury
Bhalchandra U Kulkarni
Beth J. Ouellette
Bryan R. Shelby
Jeffery K. Weis
CAPM
Arun K Aggarwal
Neel Aroon
Kriste M Buccari
John C Collier
Patricia A Corley
Richard G DiGiacomo
Damian A Facey
Melody Ferguson
Carlos Alberto Garcia
Jessica A Hart
Amanda Lauren Hurley
Marylouise Szalkiewicz Jaffe
Anthony B McCormick
Tamara N Nicholson
Haresh R. Pathak
Mona Peteet
Russell Sullivan
Paul M Ten Eyck
Patrick Thompson
mike trikouros
Annie Helen Zamparelli
PMI-RMP
| | | |
| --- | --- | --- |
| Roger D. Beatty | Larry D Gibbs | Ciro G. Casimiro |
PMI-SP
| | | |
| --- | --- | --- |
| Jay D. Gassaway | Kiran Ghodasara | Alan Markey |