Contents
Happy Holidays!!
The PMINJ board wishes you a happy and enjoyable holiday season and a prosperous New Year. The board has made a contribution to three New Jersey charities on your behalf.
2010 Marketing and More…a Year in Review
By Judy Balaban, PMP - Vice President Marketing – PMINJ

As the holiday season approaches, I look back at what an inspiring year 2010 has been for PMINJ and the many people we have to thank. What makes PMINJ unique is the giving nature of our members, either in volunteerism or participation at events. We would not be the organization we are without the many people who make it all happen.

We have grown as a chapter within the areas of focus we participate in and support. PMINJ has expanded monthly meetings to cover 6-8 satellite sites around the state in addition to the main rotating meeting location. The Career Networking Group expands with growth of attendees and valuable speakers on career development. In 2010 we awarded a Project of the Year, the first in several years, and added two new Local Communities of Interest (LCIs) within the chapter (formerly known as Local Interest Groups LIGs).

The chapter went totally Green in posting all meeting and symposium handouts on the web site in advance, and the newsletter is electronic, produced bi-monthly. Also on the web site we added a product review section to allow members to post reviews of project management related books, products or services. In PMINJ's continuing effort to support education and continuous learning, we granted 10 scholarships to chapter member's children in 2010 and continued to support previous scholarship recipients from the last 3 years. We post the webinars of our events for member to view. Our PMP prep class continues to be sold out to those members looking to attain their PMP certification. Confirming our commitment to education and giving back, PMINJ has added a mentoring program for chapter members.

Specific to the Marketing Team, over an 18 month time frame the Marketing Team has added three new Director positions and increased substantially the existing Director's role. Within the Marketing team:

Director of Community Outreach: Areas of focus include establishing relationships with non-profit organizations for chapter member participation. Paula Reid currently holds this role for the chapter. She has been working with various groups on local projects within the state. During the summer, chapter volunteers participated in the development of an Oriental Garden in Somerset, NJ. Team members have been working with scouting organizations to recognize Boy Scouts and Girls Scouts on attainment of Eagle Scout and Gold Star awards. The scope of work done with the scouting organizations will increase as the new year begins. Paula is always looking for chapter members to participate in community outreach events. To date, she has been very successful at matching chapter members with rewarding non-profit events or projects. Please contact volunteers(:@:)pminj.org if you are interested in participating in an event. If you know of a non-profit organization that could use PMINJ's member's project management expertise contact Paula at ComOutreach(:@:)pminj.org.
Director of Corporate Outreach: Responsibilities include establishing relationships with companies and for-profit organizations within New Jersey, as well as supporting PMI HQ when requests are received for chapter participation, chapter information, or chapter representation to speak at a corporate event. Judy Miao currently holds this role for the chapter. In October, the chapter participated in the first ever Project Manager Day conference at Merck in Whitehouse, NJ. At the Merck event, the PMINJ Marketing team representatives answered participant's questions about the chapter and I also had the opportunity to present at one of the breakout sessions on the value of PMINJ, PMI and PMP preparation. In addition to corporate events, corporate outreach coordinates learning sessions for NJ corporations on the values of Project Management and project managers. PMINJ also participates in trade shows, job fairs, and corporate symposia. If you have interest in participating in corporate outreach contact volunteers(:@:)pminj.org. If there is a corporate event you wish the chapter to participate, please contact CorpOutreach(:@:)pminj.org for more information.
Director of Sponsorship: To better serve our chapter members, the chapter looks for sponsorship opportunities with companies, vendors, Registered Education Providers (REP) and communities of interest locally and globally to support chapter events and to offset fees or costs for members at events. This role is currently held by Raji Sivaraman. Raji has the responsibility of soliciting and establishing relationships with interested parties for sponsorship or advertising and then coordinates all the details and logistics. This year has been very successful in sponsorship and advertising opportunities for both the chapter and its supporters. PMINJ is appreciative and grateful to all the sponsors and advertisers that support the chapter.

Director of PR: This position has existed for some time within the chapter and is held by Maureen Sammis. She has the responsibility to assess the publicity needs of the chapter and to work with the chapter teams to publicize chapter events (monthly meetings, seminars, PMP courses) in PMI HQ publications, local newspapers and websites, organization newsletters/websites and other chapter's media. Many a press release is distributed to highlight chapter events for media distribution. This year we have expanded the area of responsibility to cover social media/networking. There are teams of volunteers working on these activities. We monitor our PMINJ LinkedIn group to make sure the postings and contributions are of value to our membership.
Newsletter Editor: This position too is a long standing position within the chapter. The editor of the newsletter is Dave Case. At many events you will see Dave walking around with a camera taking photos of participants, speakers, volunteers and attendees. He includes those in the newsletter as well as posts them on our web site. Dave solicits articles from various sources, within the chapter and outside from those in the profession. He then assembles the newsletter bi-monthly providing members with informative articles on our profession, cutting edge methodologies and noteworthy events, and always conforming to a timeline. If you have an interest in writing an article for the newsletter or working on the newsletter, email volunteers(:@:)pminj.org..
All the hard work of our members, both volunteers as well as participants made every event and activity part of this year's success. If you have an interest in volunteering for the marketing team, or any PMINJ team, contact Nikki John at volunteers(:@:)pminj.org or via the PMINJ website.
As I review our efforts for 2010 and look forward to 2011, I particularly note PMINJ's history of outstanding growth. We've consistently grown our membership offerings and our commitment to public and private service. Many thanks to our supporters in the non-profit sector, the corporate world, our sponsors/advertisers, and of course the numerous volunteers and members who stand hand-in-hand to bring the PMINJ chapter to its highest potential.
---

PMINJ CoSponsors Agile Workshop with Rally Software – 8 PDUs
By Sylvia Badenhausen

PMINJ and Rally Software will co-host the Executive Agile Overview Workshop on 25 Jan 2011 in the Edison Raritan Center. This workshop will lay the foundation to increase ROI, surface problems faster and reduce risk with the added bonus of effective communication.

Learning Objectives:
Principles of Lean and Agile
The case and industry benchmarking for Agile
Best practices and vocabulary of Agile
Scrum defined
Scrum framework
Scrum roles
Rules of Engagement
Open Discussion and Customer-Specific Interests
Location: Hilton Garden Inn in Edison/Raritan Center
Fees: $250 until December 24 with code RSPMI.
Additional information at: www.pminj.org/11-rally/smp.mr




---
Universal Laws Of Risk Management
TYPICAL RISK PROCESS PROBLEMS
© September 2010, Dr David Hillson PMP HonFAPM
david@risk-doctor.com

A recent Risk Doctor Briefing listed eight steps as essential components of a basic risk process. These are: (1) Getting started (risk process initiation), (2) Finding risks (risk identification), (3) Setting priorities (risk assessment), (4) Deciding what to do (risk response planning), (5) Taking action (risk response implementation), (6) Telling others (risk reporting), (7) Keeping up to date (risk reviews), (8) Capturing lessons (risk lessons learned).

Although logically this sequence of steps makes good sense, many organizations often do not include all eight steps in their risk process. There are three important ways in which the typical risk process is flawed.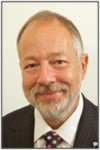 The most significant problem is a failure to turn analysis into action. Despite agreeing risk responses and allocating actions to Risk Owners, it is common for nothing to get done. One reason for this lack of action is that most risk processes do not have any formal "Risk Response Implementation" (step 5 in the list above). Instead we just hope that Risk Owners will do what we ask and complete their agreed actions. One way to encourage action is to make a clear link between the work plan and risk responses. Risk actions need to be treated in the same way as all other tasks, with an agreed owner, a budget and timeline. Then they should be included in the plan, reported on and reviewed. If risk responses are seen as "optional extras" they may not receive the degree of attention they deserve. Without "Risk Response Implementation" it is likely that many risk responses will not happen and risk exposure will be unchanged.
Secondly it is common not to have a separate focus on "Risk Reporting" in the risk process (step 6); despite everyone saying that communication is really important. Instead the risk process produces its outputs; usually the Risk Register and one or more risk reports, and we hope that anyone interested in risk will find what they need in these documents. It would be much better to have a structured approach to risk communication. This should produce tailored risk outputs that present specific risk information to particular stakeholders, telling them what they need to know. This will also encourage each stakeholder to use the results of the risk process to help them do their job better, with risk-based decision-making and action. A specific "Risk Reporting" step will make sure that this communication happens.
A third equally vital flaw in most risk processes is the lack of a "Risk Lessons Learned" review (step 8). This is linked to the wider malaise of failure to identify lessons to be learned at key points such as the end of a project or after a significant business decision. Not capturing these lessons denies the organization the chance to learn from its experience and improve performance in future. There are many risk-related lessons to be learned in each uncertain situation, and the inclusion of a formal "Risk Lessons Learned" review will help to capture these, either as part of a more generic review meeting or as a separate event. Such lessons include identifying which threats and opportunities arise frequently, finding which risk responses work and which do not, and understanding the level of effort typically required to manage risk effectively.
So perhaps there is still something new to be said about the risk management process. Despite our long history in attempting to foresee the future and address risk proactively, we would do better if we addressed these weak spots in the risk process. If your risk process is missing steps 5, 6 and 8, then you might like to consider including them. This will make sure that agreed risk responses are actually implemented, that each stakeholder receives useful information from the risk process, and that the organization learns risk-related lessons to improve future performance. These simple and practical additions will enhance the effectiveness of your risk process, and help you succeed more often.
---
Are You a Superhero?
By Margaret Meloni, MBA, PMP

Are you a take charge, save the day, in control kind of person? Are you reliable, focused and straightforward? Are you determined to get the job done no matter what it takes?

"Alright" you say; "If that makes me a superhero then sign me up."

Do you always absolutely need to be in control? Are you so focused that all you can see is just getting it done? Are you very blunt and direct when you communicate? Are you absolutely certain that there is one right way to complete a task and that way is your way?

It may be that you suffer from superhero syndrome. Sorry, that is right, syndrome. This means that you are smart, reliable, focused and incredibly good at seeing goals through to completion. But you are not, I repeat, you are not a superhero. You are a highly valued part of the team. You may be the leader, but you are still part of a team.

A good leader is not a superhero. Superheroes rarely cooperate with anyone because they're…well, super! They don't need anyone but themselves to get the job done, but you do. Your team is there for you and by working together you successfully complete a project. Without your team there would be no success. Your job would also be much harder and more stressful. Why make it any more difficult by not using your team's full capabilities?

If you communicate very directly with no regard for the feelings of others, you are not going to have an ideal team. You'll have a collection of people working for you but not with you. For instance, if a team member shows up late one morning and you admonish him for it, you might think you've prevented future tardiness. But by not taking the time to listen to why he was late, you've fostered resentment in that person and damaged your business relationship. Taking the time to be diplomatic and really listen to your employees always pays off in loyalty and respect.

Try not to act like a tank and roll right over your team members. Because you are so focused, you may appear overly aggressive. Some may find you to be arrogant or even a bully. Is this what you want? If the answer is yes, well congratulations you have met your goal. No one respects or admires arrogance; such a trait inspires fear and disloyalty, the opposite of what a good team leader needs to be successful.

If the answer is no, slow down a bit and think before you act. When you come on strong, others around you may shut down. You may think that is just their problem. But the problem is you are missing out on other valuable input. Remember that if someone suggests an alternative approach to completing a task, it is not a direct attack on you. The reason you work with a team is to get different views and suggestions, and to take advantage of the creativity of others. If your ideas are the only ones ever implemented you have probably missed out on many good solutions that would make your own job easier and your projects more successful. You can achieve your goal and build relationships along the way.

If you see yourself in this description of a superhero, don't despair. Set about repairing your business relationships and be honest with your team about your shortcomings. They'll respect you for it and work all the harder for you.

If you work with a superhero, here are some pointers to help you harness their superpowers:
Be prepared when you approach them with questions, communications or other information. Anticipate their reactions and have your own ready.
Be specific and stick to the facts.
Be concise, get to the point quickly.
Be professional and keep your emotions in check. Remember that when a superhero type of person offends, it's rarely intentional.
Remember to support their need to accomplish a task or goal.
If necessary, allow them to have the last word.

Remember, it takes all different types of people to form an effective team.
About the Author: Margaret Meloni, MBA, PMP, is an executive coaching consultant for IT professionals. She helps project managers and teams work together better by improving their soft skills. Learn how to successfully combine your technical and soft skills in her webinars from The PDU Podcast (www.pducast.com) and from her website at www.margaretmeloni.com.
---
Recruiters Not Calling You? Five Reasons Why—And How To Fix It
By Deborah Walker, Certified Career Management Coach

You've been hoping for a new job, but your phone is silent. No recruiters calling, no job offers; it's so quiet you can almost hear the crickets outside. Maybe it's time to reassess.

Does this sound like your job search efforts?
You've sent out hundreds of resumes to countless job postings but received little or no response.
You've left dozens of voicemails to recruiters explaining why you are a perfect fit—and they never return your call.
You've tweaked your resume so many times you no longer recognize it.

If this describes your situation, you are not alone. Many talented, qualified job seekers get ignored by recruiters and hiring managers simply because their resume has one or more of the following problems.
1. Your resume highlights your lack of industry experience
Most recruiters are looking for a point-by-point candidate match when screening resumes. Industry background usually ranks high on the list of qualifying issues. If you don't have experience in that industry, your resume is going straight to the circular file—unless you can give them a compelling reason to keep your resume in the stack.
If you lack specific industry experience, but you know you have the basic skills for the job, try highlighting your transferable skills instead. Job seekers who lack industry experience can make it past the resume screener by proving their ability with skills they have that transfer from industry to industry. Examples of transferable skills include expertise gained in sales, customer service, finance, accounting, negotiation, cross-functional communications, and/or team building. Look at the skills they need, and then figure out how your background is a match.
2. Your resume shouts "Overqualified!"
Nothing scares off a recruiter faster than a candidate who is obviously overqualified for the job. The two main concerns are (1) that the candidate would soon get bored and leave at his earliest convenience, and (2) that the candidate would be too expensive to hire. Even worse is the assumption that the over qualified candidate is on a downward career slope—a has-been with all his best years behind him.
There are, however, many valid reasons job seekers wish to downsize to jobs with fewer responsibilities. Whatever your reasons, tailor your resume to fit your current career objective. This means you'll want to play down your prior responsibilities, list only relevant education (don't list a Ph.D. if you are applying for a mid-level management position.), and emphasize tactical experience over strategic planning when appropriate.
3. Your resume is crammed with information, but not the right kind
Pity the poor recruiter who must get through 200 applicant resumes before lunchtime. If your resume is in the pile, it will get a quick scan and pass over if they can't find what they are looking for in less than 30 seconds. If you have a resume that is disorganized or full of dense blocks of text, how will the recruiter learn anything about you?
You'll catch the recruiter's attention if you have a clear, easy-to-read resume that highlights your skills and accomplishments, even at a glance. The first rule of resume effectiveness is relevancy, so edit out the past data and redundant facts that aren't relevant to your current career path. Fill your resume only with the skills needed for that particular job and you'll go a long way toward getting a recruiter's attention.
4. Your resume has too little information
While the "strong, silent type" may be attractive in men, it just plain flops in a resume. A resume that looks more like an outline just doesn't give the reader enough to work with. Recruiters don't want to guess what you did at your last job. You need to include enough information to give prospective employers a vision of the possibilities if they choose to hire you.
If you struggle with what to include in your resume, use job descriptions to help you understand what recruiters will want to find in your resume. Then review your previous jobs to determine what skills you have that will be a good match.
5. Your resume doesn't include accomplishments
If you haven't thought lately about how your employer has benefited from having you as an employee, it's a sure bet that your resume is lacking in accomplishments. Remember, as a job seeker you are selling your talents, and you are competing with many others who have the same qualifications as you do. Accomplishments give recruiters a reason to choose you over others for the interview short list.
Give screeners ample reason to select you for an interview. Highlight how you have saved time, increased efficiency, cut cost and increased client satisfaction. After all, if you don't tell them, nobody else will.
If you use this five-point checklist to restructure your resume, you'll soon hear back from recruiters who appreciate qualified, articulate and confident candidates. The time you spend enhancing your resume could shave off months of fruitless labor and frustrating effort in your job search.
Read more career tips and see sample resumes at: www.AlphaAdvantage.com
---
New Certificate Holders
The following have received their certification since the last newsletter:

PgMP - Te Wu

PMPs
Sean Aldridge
Monte Bradford
Martin Carlson
Patrick Daly
Prakruti Dave
Akavar Dylutra
John Failla
Ray Guteta
Michele Hansch
Mitchell Javeline
Jeffrey McGuckin
Karen Mele
Anju Nandwani
Ahmad Nasser
Paul O'Reggio
James Purcell
Michael Ryan
John Sheridan
Paluri Srikanth
Nagendra Tadakamalla
Kevin Vunck
Adrienne Wheelwright
Billie Whitfield
Thomas Zarillo
---
Additional Information
Contact the news editor, Dave Case, at editor(:@:)pminj.org for newsletter related items.

Submit articles in MS Word, plain ASCII text, or as part of an email. Graphic files should be high resolution (1MB+) JPG or GIF.

All members are invited to submit articles, meeting review, or other items of interest for publication.

PMINJ is not responsible for the content or quality of any advertisement included in this newsletter.

.

Newsletter Schedule
| | |
| --- | --- |
| Articles Due By 15th of each month | Emailed by 1st weekend after 1st of the month |
| Jan | Feb |
| Mar | Apr |
| May | Jun |
| Jul | Aug |
| Sep | Oct |
| Nov | Dec |
---