Contents
---

Register Today for May 1, 2011 Sunday Workshop "Social Media for Project Managers"
PMINJ is proud to announce another timely and insightful Sunday Workshop on Social Media by Rory Vaden. You will receive 4 PDUs for attending this workshop (1 pm to 5 pm).

Most failed projects have their root cause in a "failure to communicate." Back when Internet Web 1.0 was invented, it was primarily a one-way "bulletin board" conversation that still had value in providing a single point of reference for communications. But Web 2.0, based on tools that will be described in this workshop, provides an explosive opportunity for collaboration at all levels in a project team. Today, team members work in several time zones or even continents, and thus web based social media tools are even more valuable.

The Sunday Seminar is very appropriate for today's business environment, with 500 million people on Facebook, 76 million on Linked In, and Tweeters growing at an exponential rate. Social media expert, Rory Vaden will explain why it's important to understand the reality of what social media will and won't do and most importantly, how to use social media effectively for your projects, organization, professional and personal life. Rory will show you how to navigate through today's popular social media sites and how to benefit from them.
After attending this highly interactive and educational workshop, you will be able to:
Overcome the fear of blogs, wikis, podcasts, Facebook, LinkedIn, and Twitter with a focus on their practical applications as project management tools.
Know how to grow your personal network to generate business leads.
Use social media for effective communication for your team; marketing your project or product freely and effectively; building yours and your company's brand; and follow up effectively with your team and your client.
Create a 30 minute to-do list for how to maximize your daily social media use.
About the Speaker:

Rory Vaden is a business motivational speaker, author, and self-discipline strategist whose insights have been shared on Oprah radio and featured in print media such as SUCCESS Magazine and Bloomberg's Business Week.

Rory has degrees in Business Management, Leadership, and an MBA. He is also the Co-Founder of a multi-million dollar international sales training company, Southwestern Consulting. As a two time world champion of public speaking finalist for Toastmasters International, Rory has shared his message on the same stage as John Maxwell, and he's done special programs for both ZigZiglar and Dave Ramsey's companies. Rory has also delivered keynote at 2010 PMI Annual Leadership Conference in WashingtonD.C.

Check the PMINJ website for pricing and online registration for this workshop (4 PDUs)
---
Event Report – Achieving Project Excellence at Merck Global Services
PMINJ jointed 540 Merck leaders worldwide for Merck's First Annual Project Managers Day, either attending the day-long event in Whitehouse Station, New Jersey, or connecting via Webcasting Services
.
The event rated "good" or "excellent," according to 85 percent of those who responded to the post-event online survey. And, 82 percent said they feel better prepared to manage their Merck projects as a result of the program's focus on networking, sharing of best practices, and relationship-building. PMINJ spoke to a group in Whitehouse, NJ on the benefits of PMINJ membership and the PMP credential.

Pictured at the event are: Judy Miao, (Director - Corporate Outreach PMINJ); Tara Anne Walters (Merck); Raji Sivaraman (Director - Sponsorships PMINJ); Marcus Hand (Merck); and Judy Balaban, (VP - Marketing PMINJ).
Due to this overwhelming success, the Information Solutions & Services Center of Excellence (IS&S COE) and the Program Management Office—both sponsors of the event—are already planning Merck's Second Annual Project Managers Day for 2011.
"It's really exciting when you see how much energy and passion there is here at Merck for an event like this," says Lois Maxwell, director of the Program Management Office." There is so much we can learn from our peers and their experiences. We had great support throughout the organization, which resulted in the overall success."
PMINJ has promised continued support for the event in 2011.
---
Volunteer of the Quarter: Lisa Blake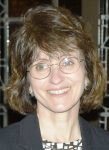 Lisa brings more than 25 years of experience in telecommunication and information systems to her PMINJ chapter volunteering. She also brings a detail-oriented and pleasant personality that is needed for the Symposium Speaker Team. Lisa has been the Team Lead for symposium speaker team for the past 3 years and has worked tirelessly, around the year for speaker solicitation, review and selection. Lisa and her team are instrumental for creating the final agenda for the May Symposia and the November IPM Day events. Before becoming speaker team lead, Lisa served as a speaker angel and was a proactive member of the team for over a year.

The Symposium Speaker team is the heart of the symposium. The quality of speakers is the most important factor for the success of the symposium. There are significant efforts involved with planning, reviewing, and interacting with speakers to manage their needs. Lisa and her co-lead are responsible for soliciting speakers, collating and reviewing documents from all the speaker proposals. They check references and lead a team of volunteer angels through the rigorous speaker selection process. On the day of the event, Lisa makes sure each speaker arrives on time, has an assigned angel and satisfies all their requests.

Lisa's thoughts on her PMINJ volunteering experience:
"PMINJ offers a variety of great professional development opportunities, and volunteering on the Speaker Team for the Symposium and IPM Day and working to provide the best experience possible for our Chapter members is my way of saying "Thank you!" to PMINJ. It's also a fun and rewarding way to meet and network with other PMs".

PMINJ's success is attributed to volunteers like Lisa who work tirelessly to provide quality programs for the chapter members and we thank her for that.
---
Changes Throughout the Years Within PMINJ Programs
by Linda Glickman
As the 2010 – 2011 program year is more than halfway completed, I thought this would be a good time to summarize the changes that have occurred over the past several years and the current direction of the chapter's Programs team. Beginning with 2007, our main achievement was the introduction of the first satellite site in September of that year. During the following year, this number was increased to five. As interest rose, additional members worked with their employers or other organizations to make available anywhere from eight to ten satellite locations per meeting. Added to these were the addition of Whitehouse Station in March and Atlantic City area in April during the current program year. The number of members attending monthly meetings from satellite sites now exceeds 125.
Great strides have been made in providing this service to the membership. Therefore, I would personally like to thank the following corporate sponsors: SAIC, Prudential, Alcatel-Lucent, Ramapo College of NJ, DeVry University, Dialogic, Deloitte, Chubb Commercial Insurance, ASRC Research and Technology Solutions and Diakon Solutions for all of their efforts. As you can probably guess, the goal is to continue to make it as convenient as possible for members to participate in meetings while maintaining the lowest registration fee possible. In an attempt to offer this service to everyone who would like to attend one of the satellite sites, we have been keeping track of registration statistics. Since there is a cap on the number of registrants based upon room size at a particular location, there are many cases where members are closed out of a particular meeting site. At the same time, some registrants do not attend meetings at the indicated satellite site. As a result, we are looking for ways to encourage members to be considerate of those who may have been closed out of meeting sites.
Other achievements accomplished this program year are elimination of paper copies of speakers' presentation slides, use of an online survey tool, and uploading webinar sessions from each monthly meeting onto the chapter's website. As a way of saving copying costs and also working toward preserving our environment, we have been able to reduce the size of hard copy handouts at each meeting. On top of that, instead of paper evaluation forms, we have converted to an online survey system to facilitate feedback at the end of each meeting as well as minimize processing these results. In addition, with the posted webinars, it is possible for members to listen to presentations while viewing associated slides. As we finish this program year and look forward to the upcoming one,. suggestions are always welcome for additional ways to improve our services and procedures. The meetings are made possible through the efforts of such sub-team members as Speaker, Program Announcement, Caterer, Certificate, Audio Visual, Pre-Registration, On-Site Registration, Photography, Satellite Location Coordination, Evaluation, and Payment Processing/Reporting plus, of course, the assistance of our Director, Irene Giameo.
On a personal note, this will be my last year as Vice President – Programs. Through the support of the Board, volunteers, and the rest of the membership, we have made great strides during my three terms over the past six years. It is now time to turn over the reins to someone else who will have fresh ideas as I go on to pursue other interests. I want to thank you for giving me this opportunity and plan to continue to remain active by attending meetings, reading the professional literature, and using my project management skills.
---
Universal Laws Of Risk Management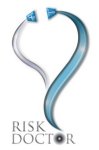 Risk Doctor TYPICAL RISK PROCESS PROBLEMS
WHEN ARE BLACK SWANS WHITE?
© October 2010,Dr David HillsonHonFAPM, PMI Fellow, FIRM
david@risk-doctor.com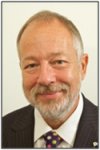 A new term has become popular among people when they talk about risk, including some risk specialists. The phrase "Black Swan" is taken from the title of the 2007 book by Nicholas NassimTaleb called "The Black Swan: The impact of the highly improbable". Unfortunately the way most people use this term is different from Taleb's original definition. In popular conversation the Black Swan event is something with an extremely low likelihood of occurrence and an extremely high potential effect. It is seen as the thing that we think will never happen, but if it did happen then we would really be affected in a big way. By contrast, in his book Taleb says Black Swans have three characteristics: they are unexpected and unpredictable outliers, they have extreme impacts, and they appear obvious after they have happened.
The term comes from the idea that in the Western world a few centuries ago, it was a known fact that all swans were white. Any similar bird of a different color could not be a swan, by definition. Then explorers travelled to Australia in 1697 and discovered true swans that were black, and the known fact had to be modified in the light of new evidence. In today's world the Black Swan changes the rules and creates a new paradigm. Examples include the fall of the Berlin Wall, the Sept 11, 2001 terrorist attacks in America, the rise of Google, or the recent financial crisis.
Events or circumstances with extremely low probability and extremely high impact are in fact just risks and they can and should be tackled through the normal risk process. There is no useful reason to give them the special name of Black Swans.
Another popular use of the "Black Swan" term is to describe "unknown unknowns", which are things that we do not know but where we are unaware of our ignorance. This is nearly right, but not quite. In fact "unknown unknowns" can be divided into two types, one of which is a true Black Swan and the other is not.
The first group is "unknown-but-knowable unknowns". There are some uncertainties that we currently do not know, but which we could find out about. This is where the risk process can help, through creative risk identification, exploration and education. The aim is to expose those unknowns that could be known, so that we can deal with them effectively using a standard risk management approach. They are not Black Swans because we could know about them if our predictive or discovery processes were better.
Secondly there are "unknown-but-unknowable unknowns". These are much more difficult to deal with, since by definition we can never discover them unless and until they happen. These are the true Black Swans, which we could not predict with even the best risk process. Risk management cannot help us here, since it only targets uncertainties that can be seen in advance and which we can prepare for or address proactively.
If we cannot use risk management to address Black Swans in advance, is there anything else we can do? At the strategic level, business continuity can help us deal with "unknown-but-unknowable unknowns". This approach identifies areas of vulnerability and ensures that we build in resilience and flexibility so that we can cope with the impact of the unexpected, wherever it comes from. Business continuity also looks for early warning indicators or trigger events to tell us that something is different from normal. Finally it uses environmental scanning to help us discover potential Black Swans before they strike. It is possible to apply this at other levels in the organization, including for projects and programs or at operational level, creating an "enterprise-wide continuity" approach.

The Black Swan is a valuable concept that warns us to expect the unexpected. The only certainty is uncertainty, and we know that we will continue to be surprised in all areas of life, including both personal and professional. We should be careful to use the term properly and not dilute it through misuse or laziness. If we mistakenly think that risks with very low probability and very high impact are Black Swans, then we are likely to remain blind to the existence of true Black Swans. That in turn will leave us unaware of how vulnerable we are to genuinely unknowable unknowns.
---
PDU Categories are Changing
PMI has changed the structure and reporting of PDUs. This is a reminder that as of March 1, these changes were effective.

Since research has shown that people did not fully understand the PDU categories and how to appropriately report their PDUs using that structure, we are pleased to let you know that your feedback has prompted PMI to make the PDU categories more user-friendly.

Key changes to the program include:
Simplification to the CCR category structure, reducing the number of categories from 18 to 6.
Ensuring that all categories use the rule that one hour of activity is equivalent to one PDU.
Expanding the categories to include Web 2.0 learning opportunities.
Adding limits on certain categories to require all credential holders to pursue project management continuing education as part of maintaining their credential.

It is also important to note what is not changing in the program:
The three-year renewal cycle and 60 PDUs required to maintain the credential.
The re-certification fee structure.
How Does This Affect Me and What Do I Need to Do?
The PDU updated category structure implementation began on March 1, 2011.
After March 1, 2011, credential holders will need to report PDUs using the new categories.
Please note that you will not lose any PDUs during this transition.
Please take a moment to go to the PMINJ website (www.pminj.org/pmi.mr) and read through the FAQs and the New PDU Category Structure and Policies document to learn about the new PDU categories and more detailed information about this update.
---
The PMP Exam Changes on 31 August 2011. What This Means for You.
By Cornelius Fichtner, PMP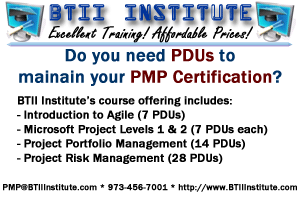 Every five to seven years, the Project Management Institute (PMI)® performs a Role Delineation Study to determine authority ("the role"), responsibilities & duties of project managers today. The findings are then used to update the Project Management Professional (PMP)® Exam. In this way, PMI ensures that the PMP Exam is a reflection of what project managers actually do in the field. If PMI didn't regularly go through this process adding new elements and removing old ones, then you would still be tested on outdated methods that were used in the 1980s when the first PMP exam was given.
PMI completed their latest study at the end of 2010. The findings will lead to an update in the PMP Exam on 31 August 2011. Let's look at what this means to you.
The PMBOK® Guide Is Not Changing
First of all and most importantly: There is NO change to the PMBOK® Guide. The PMP Exam is currently based on the PMBOK® Guide 4th Edition. The 5th edition is scheduled for publication at the end of 2012. This means that the PMP Exam will continue to be based on the 4th edition until sometime in 2013. Therefore, everyone preparing for the PMP Exam can continue to do so using the PMBOK® Guide 4th edition until 2013.
The Exam Format Is Not Changing
The PMP Exam will continue to be a computer-based exam, and you have four hours to answer 200 multiple-choice questions.
The Score Report is Not Changing
PMI stated "At this time, PMI does not anticipate any changes will be made to the PMP score report". This suggests that the way the passing score is determined will remain the same.
The Eligibility Requirements Are Not Changing
The education and experience eligibility requirements for the PMP Exam will remain the same. Please read the eligibility section of the PMP Credential Handbook for the details.
The Exam Changes on 31 August 2011. Period.
The new exam will be rolled out on 31 August 2011 and the last day on which you can take the exam under the current specifications is on 30 August 2011. No exceptions.
Professional & Social Responsibility Will Be Integrated
In the current exam format Professional and Social Responsibility is tested as a separate domain. The Role Delineation Study showed that Professional and Social Responsibility is integrated into all of the work of project management and cannot be seen as separate. The Code of Ethics and Professional Conduct should therefore be viewed and tested as an integrated part of a project manager's day-to-day work.
For the new exam, students will have to understand the effects of Professional and Social Responsibility on their daily tasks. Exam questions will ask about ethical considerations during procurement, mix social responsibility with team management and test your application of professional responsibility in a written status report.
Studying, understanding and living the Code of Ethics and Professional Conduct in your daily work as a project manager will have a much higher importance for the exam.
The Content Of Your Study Materials Will Change
PMI has communicated the detailed changes to the new exam to all Registered Education Providers (R.E.P.s). It is their responsibility to ensure that the content of their training materials is updated. As a student, you should not worry about this. You have a right to expect that your provider ensures that your training materials have the right content for the exam you are taking.
Recommendations For PMP Students
1.) Take The Exam Before The Change:
If you are currently studying for the PMP Exam then plan your studies in such a way that you can take the exam before 31 July 2011. The new exam goes into effect on 31 August 2011 and scheduling your exam one month before this date will give you 30 days to retake the exam in case you fail on your first attempt.
2.) Use Study Materials From PMI Registered Education Providers (PMI R.E.P.)
PMI R.E.Ps are working hard to update their study materials to the new standard and PMI is supporting them in this effort. PMP students should not worry about the changes of the exam content at all. Instead, make sure to purchase study materials from a PMI R.E.P. and ask them to confirm that the materials which you have ordered are right for you based on your scheduled exam date. You need current materials if your exam is scheduled on or before 30 August 2011 and you need updated materials if your exam is on or after 31 August 2011.
3.) Read The FAQ:
PMI has prepared a Frequently Asked Questions (FAQ) page. Reading it will help you to better understand what's coming.
4.) Read PMI's Study Tips:
It is recommended that you take a look at the PMP Study Tips Page that PMI prepared on their website.
---
Changing of the Newsletter Guard
Dave Case is passing the rolled newsletter baton to Simon Tsang:
About the new editor: Simon Tsang, PhD, PMP, is a Senior Scientist at Telcordia's Applied Research with over 12 years program and project management experience. He has produced numerous publications and serves on numerous conference/journal technical program committees. Simon is a member of both PMINJ and PMINYC. He is delighted to take over the Newsletter Editor role and looks forward to receiving articles and hearing from everyone in the Chapter.
After serving as Newsletter Editor for seven of the past eleven years, Dave Case has decided to hang up his quill as of April 2011. We all thank Dave – a prior Volunteer of the Quarter – for his enthusiasm and tireless service in producing high quality newsletters over such a long period. Dave will continue to be a regular fixture taking pictures at Chapter meetings.
---

Event Report – 6th Annual International Project Management Day, Nov 4, 2010
For the 6th consecutive year, PMINJ celebrated the International Project Management (IPM) Day at the beautiful Somerset Palace Park, on November 4, 2010. This annual event was a roaring success and was well attended by over 500 project management practitioners.

The IPM Day Seminar provided area project managers an opportunity to network and collaborate, and together, reflect and re-energize with a healthy exchange of ideas on the topics of the day. Dynamic and knowledgeable speakers discussed issues related to International Project Management.

The day started with an opening statement by Chapter President John Bufe followed by a welcome address to all guests and speakers by DevenTrivedi, VP Symposium.
The keynote speaker, Lothar Katz, PMP, set the tone for a very upbeat and positive day. Lothar Katz spoke on the "Secrets of Successful International Project Leaders". In a high-energy, interactive session, Lothar revealed powerful practices and methods that can turn International Project Managers into effective global leaders. The presentation explored leadership strategies, best practices, and effective tools for global project leaders in areas such as high-impact communication across cultural and other barriers, foreign stakeholder management, project team leadership, and change management. Lothar's key message was for International Project Managers to "become comfortable with being uncomfortable", to successfully adapt to changes in the international market place.
Brandi Moore, the second speaker in the morning session, aptly followed with a specific focus on the emerging global powers with her talk "A Road Map for the International Project Manager: Cultural Strategies for the BRIC Countries". As a successful business owner with personal experience working in the BRIC (Brazil, Russia, India, and China) countries, Brandi shared some valuable insights on the need and techniques for Project Managers, to adapt to and meet the demands of the increasingly global workplace caused by off-shoring and outsourcing. Brandi explained why the BRIC matters to PM today, where we came for cheap labor, and stayed on for potential customers, and each PM is a "Desk Diplomat" with globalization right at your desk. With special emphasis on the BRIC, Brandi provided some very engaging tips, using her own copyrighted process – AIM (Assess, Identify, Mediate) - that introduces Project Managers to a framework for working across different cultures.
The third speaker of the day, Kevin R.Wegryn, PMP, CPM, MA spoke about "Managing without Walls." Kevin shared his experiences and tips for managing virtual teams, and emphasized that a project manager needs to understand many aspects of project management to be effective, but three key elements are e-mail, conference calls and phone calls. In addition to the pros and cons of the current day tools such as IM, web conferencing, and social networks for effective global teams, Kevin introduced an interesting twist with the need to consider generation issues and communications preferences between traditionalists, baby boomers, Generation X and Generation Y or millennial groups – since with the rise in the retirement age, this overlap of multiple generations is very real In the current global economy.
The afternoon session was a dynamic workshop, presented by Tom Kennedy, on "Great Presentation, or Death by PowerPoint…Your Choice." Tom's message during this interactive workshop was that project management is about leadership, and leadership is getting people to want to follow. Leadership is a communication skill and virtually all business leaders agree that communication skill is a key to success, and most say it is the key to personal, career, project and business success. Tom used video presentations and discussion with the audience to convey his message that emphasized the need to prepare for any communication in advance, know what you want to achieve, start with the intended message and summary, focus on the audience, and audience alone, and never rush through the meeting.
The session ended with closing remarks by Jerry Flach, Director of Symposium. Jerry concluded the day thanking speakers, attendees and the volunteers who helped make the IPM Day a huge success.
For additional information, detailed presentation and webinar visit www.pminj.org.
---
New Certificate Holders
The following have received their certification since the last newsletter:

PMPs
Carmi Abramowitz
Mario Raphael Alfred
Fabio Gonzalez Almeida
Juan Benedicto Ananos
Richard Asare
Ruth A Aung
Duane E Babecki
Imelda Balane
Raymond Bazergui
Sudheer B Billa
Thomas John Brynczka
Donald C Bryson
Sravan K Burgula
Craig T Cassidy
Angelo A Cervone
Deborah Chaskin
Veronica Chestnoy-Taylor
Magdalena Chinea
Audie S. Chong
Thomas Edward Ciesla
Thomas A. Cillo
Michael Cobucci
Brigitte Coelho-DoCarmo
Eric R Couture
Kim Cox
Eric Crowley
Kathleen Culver
Viraf Dalal
Ronald DAvanzo
George Davis
Verna Davis Campbell
David Craig Dean
Peter C Duprat
Emman C Ebosie
Deborah Elefant
Eric Feigenbaum
Paula Ferguson
Leslie Ann Field
Susan J Forenzo
John Steven Galvin
Trisha I Galvin
Zhongli Gao
Allison Gershon
Amanda J. Gibson
Jeff D Gill
Harshad Gohil
I P Griffiths
Gerald R Grispart
Sanjay Kumar Gupta
Nicole Hendrickson
Don Hsiao
Daniel Huereca
Deborah Ikuss
Alan Henry Jacobs
Kelly Johnson
John S Krall III
Arthur G Kubo
Lydia Weili Kuo
Mary La Mountain
Raghavan S Lalapet
John Lam
Thomas Laresch
Lisa M Mandel
Alan Markey
Robert B. Mayer
David McClish
Paul Arie Melamud
Gary S Mescavage
Fabiano A Monachesi
Scott Lee Muellner
Brian Murphy
Drew V. Nazimek
Bryan P. Oberheim
Thomas Owusu
Deepa Pakal
Shiv Panigrahi
Srikrishna D Parthasarathy
Pathmanaban Raj
Theivakumaran Rajasingham
Juan R Ravelo
Aparna Reddy
Sudhakar B. Reddy
Balakrishna Salian
George Salloum
Paul R Schaefer
Michael Schwed
Barbara J Schwindel
Geralda Severe
Aaron J. Shenhar
Josh Sobin
Alka Sompura
Shanna Souels-Bethea
Dianne Spinelli
Stephen Struk
Michael A Tartaro
James Anthony Tiesi
James Nicholas Tsangaropoulos
Raymond Vaccari
Vivek Vinayak Rao
Johnston M Williamson
Michael Wohlfahrt
Yoomi Yi
Ilia Alex Zavialov
CAPM
Vijayalakshmi Agnani
Karen Kappre
Ruby Rajan
Yarimel Rodgers
Sowmya Sundar
Kathryn Williamson
PMI-RMP
Debnath Bera
PMI-SP
Ciro G. Casimiro
---
Additional Information
Contact the news editor, Simon Tsang, PhD, PMP, at editor(:@:)pminj.org for newsletter related items.

Submit articles in MS Word, plain ASCII text, or as part of an email. Graphic files should be high resolution (1MB+) JPG or GIF.

All members are invited to submit articles, meeting review, or other items of interest for publication.

PMINJ is not responsible for the content or quality of any advertisement included in this newsletter.
.

Newsletter Schedule
| | |
| --- | --- |
| Articles Due By 15th of each month | Emailed by 1st weekend after 1st of the month |
| Jan | Feb |
| Mar | Apr |
| May | Jun |
| Jul | Aug |
| Sep | Oct |
| Nov | Dec |
---