Contents
---

PMINJ VP Welcome
by Debbie Heger, PMP, PMINJ VP Administration, vp-administration(:@:)pminj.org


Greetings to all of you reading our November Newsletter. I can't believe it is November already! The cold months of winter are closer than we think based on the preview we had last month! I don't know about you but when the weather starts getting colder, I find myself reading more. There is nothing like a good book or a PMINJ Newsletter to settle down within your comfortable chair or favorite reading place. How was that for an intro? I am not done yet. Now that I have your attention I thought you might be interested in learning about my team and the four primary areas of focus for the VP of Administration. I will provide a brief summary of each and the team members that support them.


Chapter Administration Planning - Strategic Planning, Reporting and Process Improvements are the key focus. Each year I facilitate Strategic / Tactical Planning sessions with the PMINJ Board where we spend 1 1/2 days reviewing our vision, guiding principles, and strategic objectives. At the end of our session, each Board member has a takeaway to create detailed tactical plans to support their strategic objectives. The results of these tactical plans are reflected in the various meetings and programs that we offer to our chapter members each year. I am the lead for this area.

Recognition - Theresa Feil Sumpter is the Director of Recognition. Theresa has two recognition programs. Many of you are familiar with the Volunteer Recognition Program. Each year volunteers are invited to participate in a dinner to recognize their efforts and contributions for our Chapter. As you can imagine, there is a lot that goes on behind the scenes to provide the successful offerings for our members. Nita Parikh assists Theresa with the Volunteer Recognition program. We are getting ready to introduce an exciting new Member Recognition Program. The first event in early 2012 is the Project Manager of the Year recognition. You will be hearing more about this in the upcoming months. Theresa has four volunteers working hard to get this program rolled out; Eric Stetson, Ayodele Ogunsami, Srimal Ekkadu and Colleen Maiorca.

Project of the Year - Louis Vazquez is the Director of the Project of the Year (POY) award. This award is given to a project that has met specific criteria and gone through a selection process. Each year the winner makes a presentation about the project and is presented an award at our April chapter meeting. We've had many excellent submissions and it is quite an honor to receive this award. Selection criteria and details can be found on our chapter website. We are currently accepting nominations for the 2012 POY.

Chapter Policies and Procedures - Phil Horjus is the Director of Administration. Phil takes care of our operational handbook that describes responsibilities for each of our Board members. This involves constant changes to reflect the improvements that the volunteers make in the operational policies and procedures. Phil also supports our chapter charter renewal each year with Global PMI.

I am very pleased to be working with such a committed team of volunteers. Some of our initiatives are very visible to our chapter members, while others are behind the scenes and help support the overall chapter operations.

For those of you that actually make it to the end of my article, I thank you and hope you found it informative.

---
Renew Your PMINJ Membership On Our Website
Renewing your NJ Chapter Membership has just gotten easier! A new "Renew Membership" button has been added to our NJ Chapter Home Page. Clicking on the button takes you directly to the PMI website. All you need to do is enter your PMI ID and you will be walked through the steps of renewing your membership.

We hope you will find this new feature beneficial. If you have any questions about this new feature or any other membership benefit, email Beth Carfagno, PMINJ VP of Membership at VP-Membership(:@:)pminj.org.


Earn PDUs For Writing A Newsletter Article!
PDUs may be claimed for writing an article for the chapter's newsletter. The PDUs can be claimed as Category C "PDUs for Self-Directed Learning." The author is eligible for 1 PDU for every hour spent researching and writing the article for the Chapter Newsletter, provided they achieved a specific learning objective that enhanced their project management skills, and the associated article was relevant to project and / or program management. A maximum of 15 Self-Directed Learning PDUs may be earned per three-year certification cycle.

PMINJ Volunteers Needed!
http://www.pminj.org/volunter.mr
The NJ Chapter of PMI is an organization that is run by volunteers, for the members. It is through the dedication and commitment of individuals like you that we are, and will continue to be successful. We are always looking for volunteers to join our team as the Chapter continues to grow and broaden its services to the member community. For questions contact Nikki John the Director of Volunteers at volunteers(:@:)pminj.org.


Event Reports
NJ PMO LCI – Knowledge Share Session - 18 Oct 2011
by Snigdha Mitra, MBA, PMP


The "Knowledge Share" session organized by NJ PMO LCI discussed the importance and art of program kick-off meetings. The goal of the session was for attendees to gain an understanding of the messages that must be shared and communicated to the program team and to gain a roadmap / template for setting up and running effective program kick-off meetings.
Bill Perkins PMP, PgMP, Strategic Program Manager at Metlife delivered a presentation titled "Setting up the Program Kick-Off Meeting."
---
PMINJ Chapter Meeting – 18 Oct 2011
The October 18th, 2011 PMINJ Chapter Meeting at the Parsippany Hilton was the second of this year's PMINJ Events. Prior to the main PMI Chapter Meeting, two events took place.
The Networking Program featured the topic: "Interview War Stories." This interactive session allowed attendees to share interview experiences. People shared interview war stories, good and bad, and learned from the interview experiences of fellow PMs. Tough questions, inappropriate questions, typical questions, phone interviews, first interviews, group interviews, web conference interviews – whatever is going on in today's evolving interview environment were discussed at this session.
Additionally, the NJ PMO LCI conducted another one of its "Knowledge Share" Sessions. This session covered the importance and the art of the program kick-off meeting titled "Setting up the Program Kick-off Meeting." Guest speaker Bill Perkins, PMP, PGMP from MetLife presented strategies, roadmaps/templates for setting up and running effective program kick-off meetings to start initiatives on the right track.

PMINJ Chapter Business: The main event began with Lisa Blake, PMP (VP Programs) taking the stage thanking and introducing the sponsor of the night's event DATA Inc. represented by George Nikanorov (Head of Marketing). George presented an overview of his company's products and services to the group.

Featured Presentation: "Peace through Project Management" – Ronald J. Krukowski, PMP
As project managers, we often find ourselves in contentious, hostile situations and need ways to restore peace and productivity in our teams. Ron's presentation set out to answer the following questions:
What is peace? What does it look like in the workplace? Why should we, as project managers be concerned?
What are the actions and behaviors project managers can do to make an impact – on people and projects? "Can project managers really have an impact on peace?"
"What's in it for me?"
Ron began his presentation with a discussion about how we come together as a society when there are tragedies. Events like 9/11/2001, devastating hurricanes, raging fires, massive earthquakes - all bring people together for a common resolve. During these times, people are friendlier, more thoughtful of others and are more tolerant. He pointed out that these are "reactive" ways of coming together as a society and asked the question, "Why are we not pro-active when it comes to helping each other and being more tolerant?" He went on and pointed out groups who actually do go out "pro-actively" to try and make the world a more peaceful place. Ron then went on to discuss the general definition of "peace" and showed what it looked like in the workplace. He asked the group to reflect on their own workplace and answer the question, "Is my workplace as peaceful and productive as I want it to be?"

Ron continued his presentation by discussing how the traditional management culture of "power and aggression" degrades peace and productivity within an organization where the new management culture of "caring and inclusiveness" builds peace and productivity. He pointed out that as project managers, we are involved in every industry and responsible for delivering every service and product that exists. With an estimated 15 to 20 million project managers globally, we are positioned to be "Ambassadors of Peace" within our organizations. He went on to say that it is our duty to shift our consciousness and be pro-actively involved in making the working environment better for our people. And why should we?
It will increase the number of successful projects
Stronger connection of the global workforce is needed
We need to strengthen our companies
We must improve the quality of life for others
It is our collective responsibility to make a difference
As Ron presented, the key ingredients to creating peace in our organizations are:

We need to master the "soft skills" that we learn from the PMBOK (Leadership, Team Building, Motivation, Influencing, Communication, Decision Making, Political and Cultural Awareness and Negotiation).
We must be masters of the "even softer skills" that he defined as (Inner Peace, Others First, Humanity and Humility). By mastering these, the What's In It For Me will take care of itself.
Throughout the presentation, Ron gave "eye opening" examples, told personal experience stories of not-so-peaceful situations while providing practical insights, tactics and activities for creating peace in the workplace. The practical activities he presented were categorized in five main areas:

Conscious Start-of-day
The Pro-Active Formula
Conscious Listening
Conscious Communication
Conscious Sharing and Appreciation
Ron concluded that when we shift our personal consciousness to create more peaceful workplaces, more and more people will do the same creating a "collective consciousness" that will have an impact not only within the workplace but our communities as well and possibly even have global reach!
Ron Krukowski has been involved in project management for over 20 years. Ron began his career as a computer programmer, was promoted to project manager and progressed through various management levels. Ron achieved Vice President Director while at Merrill Lynch managing Mutual Funds, Money Funds and Insurance Technology Groups. In 2001, after a 15 year career, Ron utilized his management, business and technology expertise to begin his own Management Consulting Practice, e-Techknowledge, Inc. Ron has proven leadership skills in implementing strategic information technology and business transformation initiatives, setting up and managing enterprise wide PMOs and has chaired numerous technology and process improvement committees. Ron has a degree in Computer Science. He earned his PMP certification and joined the PMINJ chapter in 2007. Ron is currently President of e-Techknowledge, Inc. specializing in management consulting.
---
PMI Leadership Institute Meeting, Dallas/Ft Worth TX, - 20-22 Oct 2011
By Judy Balaban, PMP, President PMINJ
Three fellow PMINJ Board members and I boarded a plane from Newark to Dallas to attend the annual PMI Leadership Institute Meeting (LIM) - North America from October 20-22. John Bufe, Past President; Deven Trivedi, Vice President Symposium; Barbara Fuller, Vice President Marketing and yours truly represented the chapter at the LIM. As I look back, the most stressful, yet humorous part of the trip was getting off the 33-square mile airport to the convention center! Picture four project managers that are also leaders all trying to lead the way! There were some road blocks, lessons learned, teamwork and laughs, but we made it to the convention center! The overall LIM experience was educational, beneficial to the chapter, up-lifting, and rewarding.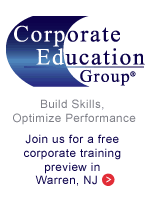 Throughout the convention center colleagues and friends were reconnecting, as well as new connections being made, and commonalities being discovered. In addition to North American leaders, there were PMI leaders from Brazil, India, Italy, Mexico, Greece, Netherlands, France and many more countries. Many chapter leaders belong to multiple chapters, so many hats are worn at the LIM. We came from far and wide to congregate, network and learn under one roof.
Leadership Institute 2011 North America Attendees:
789 Community leaders, 177 chapters, 32 Communities of Practice, 45 countries
Technology was everywhere from attendees walking around with iPads to the automated registration process. It was great to see that PMI had a mobile app to assist in our selection of which session to attend! At the entrance to every session, there was an attendant scanning the bar code on our name badges so we'd get PDU credit for attending. A great technology enhancement, but this bar code scanning would be too expensive for our chapter to undertake for our local events.
Over three days we attended three keynote sessions, one each day, and multiple track sessions. We chose many sessions from several tracks, including: New Chapter Leader Track, Community of Practice track, Role-based Workshops, Association Governance, Individual Leadership Development, and PMI Institutional Knowledge.
Pictured left to right, Kimi Hirotsu Ziemski, PMINJ member, Bill Ruggles, PMINJ Past-President and current PMINYC Vice President Administration; Judy Balaban, PMINJ President; and John Bufe, PMINJ Past-President.

One track was totally devoted to the specific geographic region to which a chapter is a member. PMINJ belongs to Region 4, the largest of the PMI regions. Region 4 includes all chapters within the states of New York, Ohio, Pennsylvania, Delaware, Michigan and New Jersey. New Jersey is the largest chapter in the Region.
The LIM conference kicked off on Thursday, Oct 20. Thursday's Opening Keynote was Stefan Swanepoel, author of The Safari of Self Discovery. He presented Building Better Teams by Connecting with the Animal in All of Us! Stefan described how all of us fall into one of seven animal profiles, from the enterprising crocodile, the strategic lion, the risk-taking mongoose, the gentle giraffe and others. He encouraged the audience to take a simple quiz to help identify the animal within them.
Friday's Midday Keynote was by Gina Schreck, author of Getting' Geeky with Twitter, and host of Getting' Geeky and Schrek Tech. Her presentation was called Using Today's Technology and Social Networking to Share Knowledge and Deliver BIG Value to Members. She opened her presentation with a video clip of the original Gilligan's Island show, reminding us of how many hours we have all spent in front of the TV consuming media as children. She showed us how important it is to use technology tools to connect with industry experts, contribute and share with our PM social community, and bring value to our members and volunteers. Tomorrow's leaders are using today's tools to consume as well as provide information. If you want more information, go to Gina's Media Library http://www.synapse3di.com/media-library/ You'll be inspired to get off the Digital Island.
Finally, on Saturday, the Closing Keynote was James Kane, who presented The Loyalty Switch: How to Make Anyone Loyal to You, Your Organization or Your Cause. James has authored two upcoming books, The Loyalty Switch and Virtually Loyal. James Kane says our beliefs about what makes someone loyal are often mistaken. James spoke about loyalty coming from a sense of belonging and a common language, not just from signing up for a membership, an event, or a cause. He pointed out that we are attracted by similarities which we see in others. We see something in others that resembles ourselves, we are attracted to that, and our loyalty bond begins.
Which brings us full circle to why we attend PMI events - within our chapter, out of state, or out of the country. PMI colleagues bond together at events. We do have a common language, and we do have similar behaviors and beliefs. We are united by loyalty to each other and the chapter, as well as our profession.
Stay involved in PMI, your PMINJ chapter, your community, employer organizations, and areas of interest. Do it for loyalty, commonality, networking, information-sharing and understanding our differences.
---
The partnership between Merck and PMINJ began when Ernie Baker, head of Corporate Outreach in the PMINJ Marketing Team, had a meeting with Anthony Tomeski and Tina Gertsch of Merck, while he was leading a PMP® Exam Prep course. The discussion initially began around how PMINJ could help advance the project management efforts underway at Merck.
The initial request from Merck was to support one of their quarterly PM meetings, where attendees could listen to a speaker addressing project management concerns, and earn PDUs. On June 9, 2011, Ernie Baker, PMP, presented "It's All About ME! (Managing Expectations)" at one of Merck's internal project management events. From there, the discussion led to PMINJ participating in their Global Project Management Day (Oct 25th) and Merck participating in PMINJ's Annual Symposium.
The partnership is mutually beneficial for Merck and PMINJ. For Merck, it means participation and presence from PMINJ at their internal events. For PMINJ, it means commitment from Merck to support our marketing and events efforts, either with sponsorship money or by providing practitioner-speakers.
---
PMINJ Cares Food Drive Collection - 15 Nov 2011
Thanks to everyone who donated food for the PMI NJ Cares Food Drive. We collected 267 pounds of food for local food banks in our communities. Here is a summary of the donations:
100 pounds of food collected in Bridgewater and donated to the Flemington Food Pantry in Flemington
120 pounds of food collected in Holmdel and donated to the Monmouth County Food Bank in Neptune
27 pounds of food collected in Iselin and donated to M.C.F.O.O.D.S. in Middlesex County
20 pounds of food collected in Whitehouse and donated to the Food Bank of Somerset County in Bound Brook
The Bridgewater, Holmdel, Iselin and Whitehouse locations for supporting this wonderful community service project.
Our volunteers: Morris Wrubel, Jessica Kaimo and June Busch. Many hands make the job easier. A world of thanks for volunteering to lead this project at your locations and truly make a difference in our community!!!
With sincere appreciation, Sandy Seidorf
The PMI New Jersey Cares Food Drive Initiative is a part of the Marketing Committee – Community Outreach Team. Lend your hands for future events by contacting spseidorf (:@:) aol.com.
---
Project Management Articles
Team Sports and Project Management
By Gareth Byatt, Gary Hamilton, and Jeff Hodgkinson


If you spend a reasonable amount of time working on projects, you are likely to hear team members use sports metaphors. This is a positive trait. Sports metaphors can be great motivators and examples of "how to do things."

Beyond the metaphors, can methodologies in team sports suggest core practices for project management? We think the answer to this question is yes. There are many similarities between project management and team sports. For the purpose of this article, we focus on eight areas that we feel are particularly relevant.
1. Individual talent does not guarantee a successful team or outcome
Individual talent does not guarantee team success in any situation. It is the way the team performs as a unit that matters the most. Team selection and how team members "gel together" are keys to ensuring that individual skills brought to the team merge to produce a successful outcome. To realize the best result, this might include inciting some deliberate "creative tension" among team members. Sports teams have opportunities to play and learn together over a season or longer. Project teams are usually one-off in nature, so members must quickly learn to work together. In project management, we typically create a Resource Plan that details the skills required for the project, and at what point they will be required. It is crucial to consider the impact of the way in which each individual who is selected will mesh with the whole team. This is as true in sports teams (e.g., when a new player joins) as it is for project teams.
Next, consider the impact of having a "superstar" player on your team. Very few of us would say "No" to having a "high impact player" or players. However, we must decide if the superstar or, for that matter, any team member, is the right fit for both the project and the team – that is, does their personality mesh with others, will they be a fully integrated part of the team, and will they work towards the common goal? You need to be certain that their impact is positive (exemplary performances that help the team), not negative (behavior that causes team friction). Whether staffing a project or a sports team, take the time to fully explore personnel resources and determine how each person will relate with their teammates. In some cases, either basic or more extensive personality profiling before team selection may be appropriate. Careful team selection (within the constraints you will have for available resources) is about managing the risks that, if they occur, can prevent your group of individuals from becoming a high-performing team.

2. Negative influences do exist
Within most projects, there are stakeholders with conflicting agendas. It is difficult to avoid, because different stakeholders have different roles and views. We must account for all stakeholders in our planning and consider their needs appropriately. This is certainly true in team sports. For example, most spectators watching a sports event will be supporting "their team;" they will not be impartial. The psychological advantage to a team playing "at home" is well known. At key moments, some people will hope that a player misses an opportunity, and others will hope they use it. It is important to gauge the influence and impact of each stakeholder group. For example, during spectator sports, how loud will fans of the visiting team be during the game? What impact will this have on team performance? Are there ways to mitigate an adverse effect on performance? Most projects will have "spectators." You need to work out a way in which they can support and encourage your success. Teams that undertake a full analysis of all stakeholders and take appropriate planning steps, such as simulating the "playing environment," are better equipped to handle their stakeholders and improve their chances of success.

3. Set people up for success by thinking as a team
Sports teams need to have good quality equipment (such as the right shoes/boots, appropriate bats or racquets) to maximize their chances of success. They also need appropriate training facilities. Regarding "thinking as a team," most sports teams play in a "team kit;" this can be a powerful visual motivator and an "identifier" for team members. Sports teams often have a motto or logo signifying their commitment to working together to achieve success. Some project teams have T-shirts with a project logo and the like created for team members.
4. Create and execute the game plan
Analysis and research supports the view that a project is likely to have a better outcome when there is a carefully conceived plan in place. Successful sports teams work to a Game Plan. They decide how they will approach each game – the tactics they will deploy, what will happen if they need to change tack, their resource plan (perhaps based on who is fit for the game). There needs to be a means of measuring progress against the plan and to be prepared to change mid-flight if necessary. In sports, metrics for measurement during a game could be whether "Plan A" is working or not – and if not, do they change to "Plan B?" Over a series of games or a season, the metrics may be the win/lose percentage, the number of points scored/allowed, the number of tickets sold and revenue generated, or others. The metrics chosen may represent the different "core interests" of stakeholders. The coach is primarily interested in winning games. Team owners want to see good crowds and revenue generated for their business as well as good team performances. In both projects and sports, leaders need to agree on the plans, the metrics, and the way in which they will report and disseminate information related to the plans. In a team sports game, working to a Game Plan must also include respect for the decisions of the "Umpire" or "Referee." In many ways, this is akin to a project team valuing the opinions of key stakeholders.
5. Know how to execute the play
When you have a plan, every team member must know what it is and the means to execute their role. A plan will consist of a number of "plays," agreed to up front. How well these "plays" are executed depends on practice and team familiarity with each other. The 'optimized' team knows the plays and has executed them successfully and repeatedly. Sports "plays" are things like Set Plays, Penalties and the like. Think of project "plays" as your core activities. For instance, how well do they execute a risk management plan, or the schedule, or detailing accurate requirements? Creating optimized teams is not easy nor does it occur overnight; it takes practice. Like the sports coach, the Project Manager must work with each team member individually and the team as a group to increase the synergy level of the team. Like a championship sports team, the winning project team stands out and the way in which they work as a team is a role model for others.
6. Motivation and leadership are crucial
Plans for project execution rarely go exactly as scripted. That should not be a surprise to anyone – projects by their very nature produce something new, and things change. How project team members respond when their plan is not working or if they suffer from a lack of motivation is critical to eventual success or failure. In sports, coaches and team captains are akin to Project Managers; the quality of their leadership is crucial for success. What makes elite coaches, general managers and team leaders stand out from others? Those who rise to the top tend to be individuals with genuine leadership skills. They need to know how to position their team members for success, and how to motivate them to achieve their goals. They know that they need to reward team members for good performance DURING the project, not just at the end. Think of what happens when a team member scores a goal – they are applauded there and then, with an "on the spot" celebration which quickly dissipates as the team focuses on the rest of the game. Take the same approach for your project.
7. Common goals
Every member of any team should be working toward a common goal that everyone understands. In projects, we establish this through project success planning, just as sports teams always solidify their goals and set expectations during season opening activities and specific games. Whether the goal is to improve on last season, "just finish," or to win a championship, it needs to be established and clearly communicated to the team, with all members working toward that goal. Roles and responsibilities are key to establishing goals in a specific game or project. Just as in sports teams, where each team member performs a particular function, so should project teams have fully delineated and acknowledged roles.
8. Lessons learned
Few will dispute the fact that capturing lessons is fundamental to any project and to the growth and maturation of the performing organization. Sports teams are great examples of learning from what happened last time. Watching and dissecting the last game for "what we did right," "what we did wrong" and "what can we do better in the next game" is something all good sports teams do. The sports coach plays a key role here. They connect the team "lessons learned" to their Game Plans, and the integration of their lessons learned into the strategic goals of the team is usually intrinsic to the way things are done. Players need to be willing to learn from their own experiences and the observations of their coach. Project teams need to adopt this same approach. Yet, because we are all busy, it can become all too easy to ignore the lessons during a project, and only focus on them right at the end. As we suggested in our article on learning, try to make time for quick team reviews before, during and after a project, not just at the start and the end. You may want to consider the use of an impartial facilitator to capture and analyze lessons.
In closing, project management processes and concepts are similar in many ways to team sports. All teams, whether for a sport or any other type of pursuit, can benefit from applying a project-orientated approach.
---
Monte Carlo simulation is the most common way to analyse risk using numbers. But many people view quantitative risk analysis as too difficult, perhaps because it involves mathematics, statistics and computers. As a result, they miss out on the insights available from this powerful technique. The following seven steps make it easy to do Monte Carlo analysis properly.

1. Define your purpose
Why do you need to do this analysis? What is the scope? You might only be interested in one type of risk exposure, such as risk to cost, schedule, resource levels, profitability or cash flow. Or maybe you need an integrated view of overall exposure to several types of risk. The questions to be answered should be clearly defined at the start. For example, are we making a "go/no-go" decision, or working out how much contingency we need, or assessing what outcomes are possible, or trying to find the biggest risks?

2. Develop your model
The risk model might be built starting from an existing baseline like a project plan or budget, with added risks. Or it might look only at the risks themselves. Einstein's advice to "Make things as simple as possible, but not simpler" is the key to a good risk model. It needs to reflect reality at a level that allows the effect of risk to be visible. A wide range of proprietary risk tools is available, or a risk model can be created in common office software, and we should use a tool that matches the level of analysis we are doing.

3. Produce input data
Now we need data to go into the risk model. These must reflect all relevant risks, including both threats and opportunities. We must include variability on known tasks (using ranges of values), as well as ambiguity (using stochastic branches). We also need to identify dependencies between risks (using correlation). Data are usually based on the current Risk Register, which provides an important audit trail.

4. Validate model
The completed model is then tested by running a large number of iterations. This allows us to check that the model is robust with no data input errors or false logic. Any errors should be corrected before we go any further.

5. Run model with and without risk responses
Next we produce a second version of the risk model that includes the effect of agreed risk responses. Comparing this with the first version shows how our planned actions will affect the overall risk exposure, and whether they are adequate or not.

6. Produce and analyze outputs
Monte Carlo analysis can tell us many useful things about risk exposure, including the range of possible outcomes, the likelihood of achieving our objectives and targets, the most influential risks, the main risk drivers, and the most effective actions.

7. Decide on appropriate action and report results
Now we need to think, and decide what to do next! Actions could include anything from adopting a completely new strategy to minor tactical adjustments. And we need to tell others what we've discovered about our risk exposure and what we've decided to do about it.
Monte Carlo simulation does not need to be complex and it should not be feared or avoided. Following these seven simple steps will ensure robust and realistic modeling, and allow you to gain the benefits of this powerful technique. Try it and see for yourself!

---
New Certificate Holders
The following have received their certification since the last newsletter:

PMPs
Emery Baker
Earl Bethards
Raul Collado
Bruce Figueroa
Lawrence Greenberg
Denis Healy
Daniel Hemhauser
Judith Johnson

Frank Kaps
Kristine Lamb
Girard Meier
John Novak
Santhanam Pattabiraman
Sreedharrao Ravinutala
Pete Requena
Sonia Ruiz

Catherine Rush
Swaminathan Sambasivan
Frank Schwindel
Michael Theoharous
Lauren Thomas
Michael Wagner
Nathan Yim
Sherri Young


PgMP
Kathleen Culver
CAPM
None

PMI-RMP
None

PMI-SP
None
PMI-ACP
None

---
Article Submission & Publication Information
Contact the news editor, Simon Tsang, PhD, PMP, at editor(:@:)pminj.org for newsletter related items, to submit articles and to provide feedback!

Submit articles in MS Word, plain ASCII text, or as part of an email. Graphic files should be high resolution (1MB+) JPEG or GIF.
All members are invited to submit articles, meeting review, or other items of interest for publication.

For advertising/sponsorship inquiries, contact Raji Sivaraman (sponsor(:@:)pminj.org) or visit: www.pminj.org/nj_adv.mr


Newsletters are published every other month: Jan, Mar, May, Jul, Sep, Nov
Articles due to the Editor by the 5th of the month:
Newsletters will be published via e-mail and on the PMINJ website by the 25th of the month:



PMINJ is not responsible for the content or quality of any advertisement included in this newsletter.