May's Symposium Highlights - Sell Your Skills: Advance your Career

By Jerry Flach, Stacey Kornhauser, John Bufe
Attendees at the PMINJ 2013 Regional Symposium on May 5th and 6th had the opportunity to do exactly what the Symposium theme stated, "Sell Your Skills: Advance Your Career."


Todd Cohen kick-started the symposium on Sunday May 5th with approximately 120 participants. Todd, an expert in building 'Sales Culture', led an energizing "Networking Skills for the Successful Project Management Professional" workshop. His dynamic workshop kept everyone's attention for the entire four hours! He focused on the concept that everyone's in Sales, which is also the name of his book. Find more information at www.toddcohen.com. This concept speaks to our ability to impact the bottom line by considering we are all in sales since we represent our companies and ourselves. Todd offered basic examples for project managers to effectively network. Some solid ideas were: •Place your nametag on the left side of your lapel so that when you shake hands with a new person your right arm will not block your nametag

Rule of 2 When you see two people conversing, leave them alone, unless you are invited into the conversation.
Arrive 10 minutes early to a networking session because it's easier to enter an emptier room (and you will not go against the Rule of 2) and as a bonus, the early networkers get the opportunity to network with the organizers of the event!
Todd Cohen also keynoted Monday's Symposium attended by 630 people. As a great start to the day, he shared some of Sunday's nuggets including:
Vulnerability is Nobility: In other words, be honest about what you do well and what you don't.
Know your Value Proposition: Your value proposition, for both yourself and your projects, differentiates you and encourages more conversation.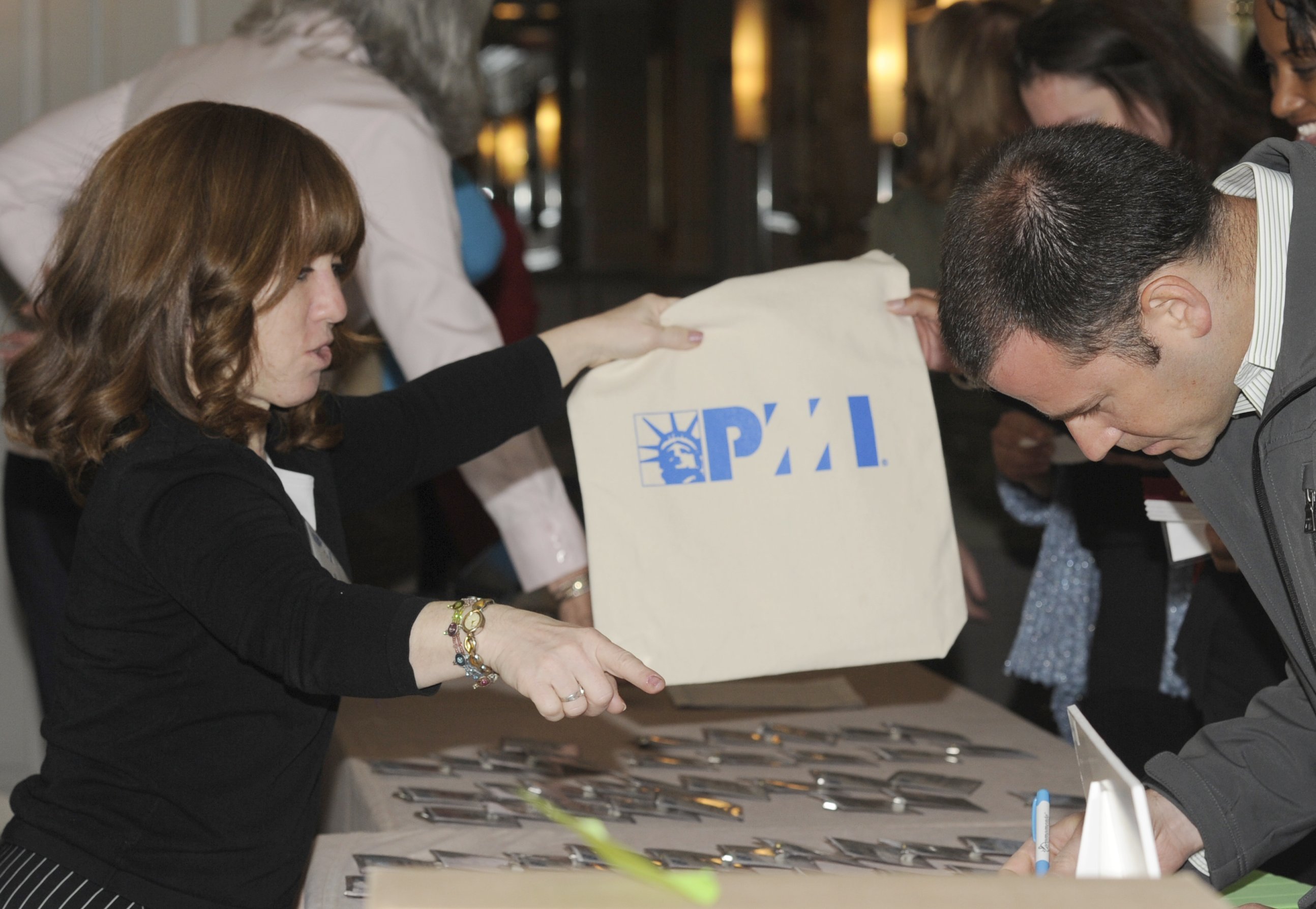 In the proven design of the Symposium, the attendees then had the opportunity to choose from three tracks, Process, Skills and Tools, and speakers on these topic areas, presenting in hourly learning sessions:

Lori Britt "Developing World Class Process Maps," discussed the value of process mapping for identifying and prioritizing process, project and product improvements and realizing those opportunities.

Marc Resch "Strategic Value Driven Project Management," provided session attendees with additional techniques to define and achieve strategic project objectives and maximizing competitive advantage.

Ron Krukowski "Harnessing the Consciousness of Consulting Effectiveness," highlighted additional subtleties to selling one's skills and staying focused on the path of success.

Half-hour breaks allowed attendees to network and interact with the valued exhibitors. This was followed by three more Track Speakers.

Gus Cicala "Leadership is Taken, not Given, Establishing, Maintaining, and Regaining Control of Projects," provided project managers with insights to drive project success despite the lack of formal powers within an organization.

Saibal Basuroy "Key to Successful Project Controls in Mega Transit Projects. A Case Study of MTA's Number 7 Project in Manhattan," highlighted the development goals of this major program and the project control tools and techniques that are keeping the 7 Line Extension on schedule and within budget including vendor and contract management.

Susan Morris "What do you say AFTER you say hello? What do you do BEFORE you say hello?" covered the importance of first impressions and assuring lasting positive impressions.

After a delicious lunch, a second keynote speaker, Martha Legare, presented "Projects Mean Change – Are YOU Ready?" Martha helped us understand the underlying thought processes and statistics of failure and success. Despite or perhaps because of the preponderance of failure (occurs 70% of the time) project managers can embrace change to plow towards the gold medals of success. Martha shared 4 actions most notable for managing change and assuring project success: Understanding the multiple levels and perspectives of change, choosing the right approach with change, clearly communicating the intent of change and assuring change management skills.

Jim Schneidmuller, "The Why, How & What of a Program Management Review (aka Audit)," covered how PM's can leverage a Program Management Review Process to measure and further the success of an organization's program and project management processes.

Wendy Blumenstein, "Leading Others Best Practices and Bettering Your Leadership," shared new research on Leadership Best Practices further elaborated in the Wiley book, "The Work of Leaders," and focused on three essential elements of leadership; vision, alignment, and execution.

Irene Cousino, "Exercise Your Right Brain to Maximize Effectiveness," challenged PM attendees to hone our emotional intelligence to better lead and manage project teams.

Neal Whitten, the final outstanding keynote spoke on "Behaviors that Lead to Exceptional Performance". Neal provided a list of what he calls "Power Snippets" of behaviors and weaved memorable tales for us to clearly understand the points. He reminded the audience that project managers need to define and manage daily to three top priorities to enhance personal and project value especially in today's world of "100 emails in your inbox in the last 7 minutes!"

Special thanks to all the speakers, exhibitors and volunteers that made this event possible. PMINJ is an all-volunteer organization dedicated to providing its community with excellence in PM. For a great way to expand your own leadership and team building skills, and gain valuable PDU's, consider volunteering! For more information on volunteering, additional programming, including monthly events, trainings and the November 7th International Project Management Day celebration, bookmark and check back often with www.pminj.org.