PMINJ created two new Board VP positions – Business Relationships and Recognition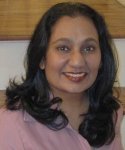 Raji Sivaraman, VP Business Relationships
I am so excited to add a new accessory to my wardrobe: the VP Business Relationships hat! I'm proud to wear this, and while it may need some adjustments as I get used to its fit, I do have some specific tasks that I will be executing immediately. I plan to focus on soliciting vendors for sponsorship of our chapter as well as maintain our existing successful working relationships. I hope to leverage both existing and new in a strategic manner across our chapter to maximize our financial returns.

As part of continuous process improvement, I will remain an active member of the 'Birds of a Feather' group. This multi-chapter group engages and benchmarks with other chapters with statistics ranging from pricing, and best practices, to lessons learned.

For my first endeavor, I will setup and maintain a centralized database of speakers, venues, vendors, educational entities, and corporations to streamline the efforts within our chapter. Making this type of information easily accessible to our chapter leaders and members should help reduce duplication of effort, and enable PMINJ to run more efficiently. If you have information to include in the registry, or to become part of my team, please contact me at .

PMINJ is already an outstanding chapter. My commitment to the membership is that I will do what it takes to continue to build relationships and together we might raise PMINJ to the next level. Thank you, and together, let's build more relationships!


I am honored to have been elected to the position of Vice President of Recognition. This is an important role in PMINJ as it is designed to thank our membership for their dedication as well as promote PMINJ as the premier project management organization we know we are.

As the newly elected Vice President of Recognition, I will be responsible for recognizing our members and volunteers who are doing a great job elevating PMINJ as a flagship chapter. In addition to internal recognition, my team will help PMINJ become a recognized force in the global PM community by promoting our chapter activities and participating in recognition programs sponsored by various project management related organizations. Our goal for this activity is to strengthen the PMINJ brand outside of our chapter.

This position will oversee such programs as PMINJ's Project Manager of the Year Award, numerous scholarship awards (both scholastic and professional), recognition of recent member certifications, promoting volunteer opportunities, recognizing current volunteers, external awards, and corporate/student paper of the year. I am in the process of developing a strong team to support these initiatives.

I thank the membership for their confidence in me and can't wait to see what wonderful and innovative programs my team has in store for this chapter.


Chapter Announcements
2013 Project Manager of the Year
By Lisa Davis
This year's Project Manager of the Year Award was presented to Cindy Kottler at our June 2013 Chapter Meeting. Cindy was recognized for her role in implementing a computerized physician order entry system (CPOE) for Saint Peter's University Hospital in 2012. The utilization of the CPOE system by the physician is required for compliance with the Federal Meaningful Use guideline. The project scope included building 20 applications, configuring 75 interfaces and the deployment of 750 devices. One of the biggest challenges Cindy faced included training and deployment of the CPOE to over 1,000 physicians, residents and their assistants. Cindy's clearly defined plans utilized with her excellent recognition of stakeholder communication needs provided the tools needed to drive home the success of this project.

Cindy is the Director of Information Technology at Saint Peter's Hospital, where she has worked for over 10 years. She has current certifications noted as PMP. She is a graduate of the University of Pennsylvania and was also honored by CIO Magazine in 2013 as "One to Watch." Cindy's project for the CPOE was named Project of the Year by PMINJ in 2012.

Congratulations, Cindy!

Do you want to nominate someone for the Project Manager of the Year, or for For more information on compliance requirements visit:the website.

Click to see previous PMOY winners.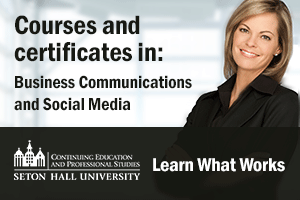 Volunteer of the Quarter 3Q13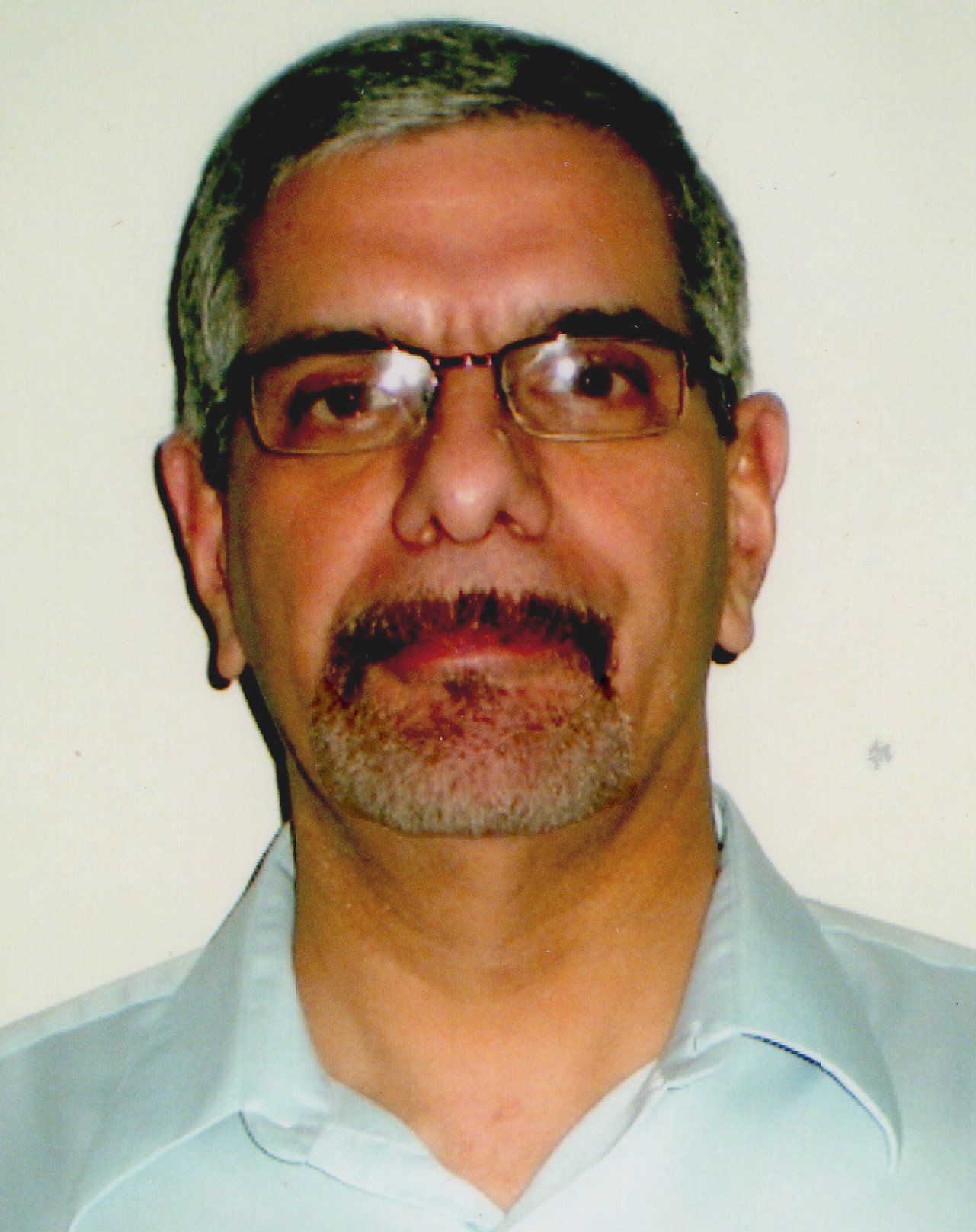 Gary Barrett is one of two people that distribute all email blast communications to the chapter. The email blasts are required to go out in a timely fashion. One added duty that the two volunteers have is to respond to all emails from anyone that receives these email blasts. The questions they receive are quite varied.

Gary earned his PMP in November 2006. He joined PMINJ in May of 2011 and became a volunteer for the Marketing team in February of 2012. Before taking this role any questions from our members responding to the email blasts were not answered which would lead to member dissatisfaction. Gary has answered questions from our membership on a variety of subjects. To answer the questions many times he would have to find the correct person within the chapter to answer the question or figure out on his own how a process worked and give the member an answer. He responds to questions in a timely manner because many are time sensitive when they relate to registration. His role has provided a great insight into the obstacles our members encounter. Another important part of this role is to get the feedback to specific VP areas so that they can respond to the issue at hand. Basically this role has provided an effective feedback loop from our members to the chapter.
September Issue PMI Today Recognizes PMINJ May's Regional Symposium

Congratulations to the organizers, volunteers, and presenters who made May's Regional Symposium possible. PMI Today spotlighted the event in the September issue, highlighting the strengths of the speakers and their presentations in bringing home the theme of the event "Selling Your Skills: Advance Your Career."

Event Reports
Agile is Everywhere at PMINJ

By Dover Cole
Whether you are a certified practitioner or just beginning to learn about Agile, PMINJ is actively supporting you through a variety of options.

During the past year, PMINJ has significantly stepped-up its offerings on Agile practices. In addition to already offering our members training, discussions, support, certification preps, and the newly forming Local Community of Interest (LCI) for Agile, the third Agile Workshop took place last month with a day of Agile Scrum presented by Nitin Khanna. Nitin is a Scrum Coach and Agile practitioner holding multiple certifications. In September, the Keynote, "What's All the Fuss about Agile," from Kevin Aguanno, a noted SME, was well received and was followed by the fourth offering, his one day Agile boot camp. Both workshops received excellent feedback, including requests to keep this line of training coming.


Nitin, was asked to lead the new Agile LCI after his initial work with PMINJ on this subject. In an interview in September, Nitin was quick to name the Agile LCI Core Committee members: John Hudson, Gerald Peyton, Bob Phillips, and Mital Vora, and encourages all members to reach out as the LCI is in its formative stage. They held the first official LCI meeting during a breakout session at the September monthly meeting. Look for more information in the future from the Agile LCI.

If you have missed all we've done so far, and you are hearing terms like Agile and Scrum but they are still foreign to you, Nitin recommends this online primer on Scrum for a simple overview: http://scrumtrainingseries.com/

Ready for the next level? Check out our intensive three day Agile PMI-ACP & Certified ScrumMaster course to be held in October at DeVry .

PM Articles
How To Upgrade Yourself To The PMBOK® Guide 5th Edition

By Cornelius Fichtner, PMP
Making the PMBOK® Guide fun.
If you studied to take your Project Management Professional (PMP)® exam using A Guide to the Project Management Body of Knowledge (PMBOK® Guide) fourth edition and had to reschedule your exam date to on/after July 31, 2013, then you now have to take the PMP Exam based on the new PMBOK® Guide fifth edition. The Project Management Institute (PMI)® will not make any exceptions to this rule.

There are notable changes between version four and version five of the PMBOK® Guide. For instance, the number of Knowledge Areas has been increased from 9 to 10 and the number of processes has been increased from 42 to 47. But this change is only simple if you look at it numerically. It is much more complex under the hood. Here's an example:

The new Knowledge Area is called Project Stakeholder Management and was added to emphasize the importance of good stakeholder management on all projects. It contains four processes. Two of these processes were renamed and moved here from Project Communications Management. Two are new processes. This leaves three new processes that were added in other Knowledge Areas throughout the guide. In addition, many more processes were renamed.

Appendix X1 in the PMBOK® Guide fifth edition describes the bulk of the changes. A number of authors have also described these changes and made their analysis available on the web. A quick search for "PMBOK 5 changes" will find them. It is, however, important to note that these articles don't list all the detailed changes. For instance, the inputs, tools & techniques and outputs of almost every single process have changed. Some ITTOs have been removed and new ones have been added. You will therefore not find a complete description of all the changes.

Because of this large amount of changes throughout the PMBOK® Guide it is impossible to simply "study the difference." The changes are sometimes conceptual, sometimes dramatic and sometimes minor. But they are here and your PMP Exam may require you to know them. "Upgrading" your knowledge from the fourth to the fifth edition can therefore not be done "change-by-change." You have to apply a holistic approach.

However, it must also be said that just because the PMBOK® Guide has changed, project management itself hasn't changed. The fundamental way in which projects are managed is still the same. The PMBOK® Guide is simply our general framework describing the activities & techniques that are commonly accepted to be good practices on most projects most of the time. And just because the PMBOK® Guide has changed its Project Cost Management Knowledge Area from three to four processes doesn't mean that Earned Value systems need to be changed as well.

But in order to pass your PMP exam you will need to be aware of the new definitions in the PMBOK® Guide. Studying them takes effort, dedication and time. Here is a possible study approach to "upgrade" yourself to the PMBOK® Guide fifth edition:


Study Appendix X1 and familiarize yourself with the changes. In particular: Familiarize yourself with the processes that have been added, moved or renamed and learn the new process names.
Study Appendix X3 and familiarize yourself with the Interpersonal Skills a project manager should have.
Study Annex A1 - The Standard for Project Management of a Project. Here you want to Study the short descriptions for each of the five process groups and for each of the 47 processes.
Study table 3-1 on page 61 and know which process belongs to which process group. (You will find that it contains the same information as Table A1-1 in Annex A1). For the exam it is a good idea to be able to start with a blank piece of paper and draw this table from memory.
Study table 4-1 on page 78 and know which documents are part of the project management plan and which ones are "just" other project documents.
And finally (and unfortunately): Study the complete PMBOK® Guide 5th edition twice.
When studying the new PMBOK® Guide familiarize yourself with the new inputs, tools & techniques and outputs of all the processes. A good approach is to study the Data Flow Diagram for each of the 47 processes. These diagrams illustrate the flow of the inputs and outputs and will strengthen your understanding of how they move between the many processes. It will also help you understand the integrated nature of all the processes in the PMBOK® Guide.

You should also get to know the new processes that have been added and make special note of the new Earned Value Calculations Summary Table 7-1 on page 224, which looks suspiciously close to a table that I developed and have published since 2009 for our PMP Exam Formula Guide…

As you might have guessed by now, "upgrading" your knowledge to this new version of the PMBOK® Guide is not something that you can do in just a day. While your PM experience is the main focus of the PMP Exam, it will also be necessary for you to have an in-depth understanding of the PMBOK® Guide fifth Edition to be able to correctly answer many of the questions on the test.

I therefore recommend that you plan a minimum of two weeks of intense study.


The following have received their certifications since the last newsletter (through 30 August 2013):
PMPs
Shaikh Ali
Oliver Alizon
Marlise Alkhas
Luay Almahdi
Renea Anderson
Minna Beissinger
Bill Bender
Narendra Bhat
Andrew Blumberg
Dominick Bonomolo
Poonam Bose
Heather Brown
Nigel Browne
Dori Buckley
Roger Carlough
Lori Chen
Cathy Christian
Shyuamin Chu
Andre Colombo
Joe Colon
Jonathan Conti
John Covucci
Megan Crandle
Travis DeLeon
William DeLorenzo
Barbara Dempsey
Dioselina Desouza
Ken DesRochers
Paul Drake
Eric Duelfer
Carolyn Ensminger
Ayotunde Fapohunda
Judith Farrell
Deepa Fernandez
Joseph Fortunato
Max Fox
Ken Fuhr

Timothy Fullmer
Mark Gabel
Dagmara Galik
Iva Gallagher
Jay Gemino
Joseph Gentile
Joshua Gill
Stephen Goble
Al Govil
Mitchel Gross
Sridevi Guntu
Natalia Hanson
Maria Harris
Kristin Hopp
Patrick Joja
Michelle Jurkouich
Shadma Khan
Shri Kulkarni
Thomas Lagarenne
Diana Lam
Jennifer Legates
Ray Leslie
Chandra Sekhar Lolla Venkata Satya
Johnna Lombardo
Paul Long
Frank Losito
Dan Marion
Rodney Marshall
Mary Margaret Miehe
Nick Miele
Parul Naik
Candyce Newell
Patrick Norris
Stan Novik
Zenobia Odiase
Patrick O'Hara
Abiodun Ojo

Anthony Paradiso
Gail Parchen
Michael Percarpio
Jerry Perioli
James Polanco
Ronald Priece
Noani Propst
Ruby Rajan
Rajyashree Rana
Trupti Rane
Tammy Reece
Anibal Rosa
Rose Mary Roser
Haley Ryglicki
Linda Schaldonat
Doug Schulke
Lisa Shareshian
Pamela Simpkins
Gina Solimine
Amrish Soni
Lori Spangler
Craig Steidle
Rose Sullivan
Joseph Talarico
Grace Tamburri
Kathryn Twaddell
Angelica Valenza
Daniella Vargas
Srinivasan Venkatarajan
Bruce Warrington
Katherine Wasilewski
Eric Wattman
Tina Weiss-Seaman
Derya Yalim
Alice Yip
Matt Zimmerman
Christopher Zomera

PgMP
Ella Blue
Steven Catapano

CAPM
Brad Rice

PMI-RMP
None


PMI-SP
None

PMI-ACP
Kim Hinton
Bhalchandra Kulkarni
Robert Phillips


Editor Kristine Clark , PMP
Submissions:
Where to Send: Contact the newsletter editor, at for newsletter related items, to submit articles and to provide feedback. All members are invited to submit articles, meeting reviews, or other items of interest for publication.
How to Send Articles: Please submit articles as word documents or plain ASCII text attachments via email.
How to Send Graphic files: Please submit all graphics files as high-resolution (1MB+) JPEG or GIF file attachments via email.
Publication Information:

Schedule:


Newsletters are published every other month: Jan, Mar, May, Jul, Sep, Nov
Articles due to the Editor by the 1st of the month.
Newsletters will be published via email and on the PMINJ website by the 25th of the month.


Newsletter Team:


Dover Cole – PMINJ Marketing Content Manager
Lisa Davis – PMINJ Marketing Content Manager


Advertising:


Contact for advertising / sponsorship inquiries.
PMINJ is not responsible for the content or quality of any advertisement included in this newsletter.