Special Edition - Volunteering
Contents
---
Presidential Address

By Judy Balaban


Time…the greatest gift one can give is the gift of time. My sincere thanks and gratitude goes out to the volunteers of the PMI New Jersey Chapter who give the gift of time volunteering for chapter activities. No one is paid at PMINJ - not the President, not the Board, not the volunteer calling to renew your membership, those working on an event, nor the editor/contributors of this newsletter. There are many volunteers; some you see, some you don't, and I appreciate them all.
Without volunteers, the chapter would not be able to offer the outstanding services and events that PMINJ offers to its members. Since most of our experiences are with the NJ Chapter, we are not aware of what other chapters do nationally or globally. We tend to expect more and sometimes take things for granted. From a leadership perspective, I do have some insight into what other chapters offer. Some are comparable to NJ, and others don't even come close. So the next time you see a volunteer "volunteering" in some capacity, thank them. Then join us in maintaining PMINJ as one of the greatest chapters in the PMI network!
---
Gratitude and the Value in Volunteering
By Lisa Davis and Nita Parikh
First, we would like to send out a heartfelt thank you to all of our current 257 PMINJ volunteers. Thank you for dedicating your energy, your skills and your time to support PMINJ. We are always impressed by the caliber and professionalism of our volunteers and the hard work and dedication you put in to make our chapter the thriving organization it is today. This special edition is both to express our gratitude, and to highlight the benefits of volunteering and identify how you can get involved.
---
Simply put, giving your time to others makes you feel good inside. It is a well-known fact that not only does volunteering benefit the organization and people you are helping, it also gives you a personal sense of satisfaction and accomplishment. Becoming a volunteer for a professional organization like PMINJ, also gives you the added opportunities to increase your personal and professional contacts as well as earn PDUs and receive discounts to PMINJ events. For every hour of volunteer service in a non-compensated project management, project risk, project scheduling, or program management role, by serving as an elected volunteer officer, as a volunteer/appointed committee member, or by providing project management related volunteer services to PMI, you earn one PDU.
Who has the time to volunteer?
We know. Many of us have full-time jobs, families, and other commitments. However, volunteering may fill the gap between what you need to do to make your life work and what you love to do that makes your life better. Volunteering with PMINJ not only enables you to increase your networking circle, it also enables you to select your time investment. Isn't it worth donating a little of your time to help an organization which does so much to educate and nurture its members? Even if it is just to help out at an event manning a table, every hour counts.
The volunteer possibilities run the gambit from becoming a mentor for another PMINJ member to joining the Project Managers in Transition team, to writing an article covering an event for the newsletter. The first stop should be to check out the "Volunteer Opportunities" link on our home page. There is so much available that finding an opportunity that is right for you should be fairly easy. If nothing appeals to you right now, check back again frequently. We are always thinking of ways to create new opportunities and always looking for volunteers to fill those spots. So keep checking-in. Or contact us and let us know how you would like to help.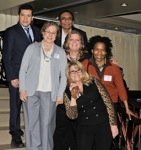 What are some examples of the work volunteers do?
Community Outreach
Represent PMINJ at various community and / or business meetings, support awareness and education about project management, be a part of a public relations team actively participating in public affairs and events, and at nonprofit organizations. Work with the Boy Scouts and Girl Scouts who are achieving Eagle Scout and Gold Star awards.
Corporate Outreach
Work with for-profit organizations within New Jersey, assist with learning sessions for corporations in NJ on the values of project management, project managers, and certifications. Participate in trade shows, job fairs, and corporate symposia.
Marketing and Public Relations
Work on marketing and public relations for the chapter and other volunteer programs. Assist with social networking on Facebook, LinkedIn, writing for the newsletter, and creating email blasts.
Membership
Promote the benefits of membership, work with new members, support member retention, support members with online registration for Chapter events.
Mentor
Be part of a group of experienced Mentors to assist aspiring PMs to become more knowledgeable in project management, assist mentees with their specific needs.
Who do I talk to about these opportunities?
There are two ways you can get information:
Go to the PMINJ volunteer opportunity web page and review the current list of opportunities. Find what really interests you. Open the link and it will take you to

PMI's VRMS site. The job

description will list information details such as the number of hours required per month, if it requires travel and what skills may be required. Once you find an opportunity that will work for you, complete the information in VRMS by clicking the "Apply Now" link at the bottom right of the page to complete the application.


New Jersey Chapter PMI Recognition Program
The New Jersey Chapter of PMI is one of the largest and most successful chapters in North America. This would not be possible without the contributions of our volunteers. To sustain our volunteer's loyalty and commitment, the NJ Chapter is creating a recognition program that will acknowledge, appreciate, motivate, and reward volunteer contributions. Our goal is to create a culture of appreciation and recognition, a place where Volunteers will be acknowledged, respected and valued.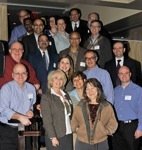 Please Note:
Some content for this article has been reused from the PMINJ website. See additional pictures from the 2014 Volunteer Recognition Dinner.
We encourage you to give some of your time to volunteering with PMINJ!

C

heck the website for opportunities.


We look forward to working with you in the immediate future.
---
Article Submission & Publication Information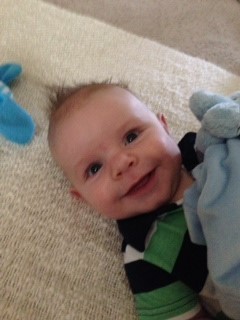 Editor Kristine Clark
Special thanks to our Editor's assistant, our latest volunteer
Submissions:
Where to Send: Contact the newsletter editor, at editor(:@:)pminj.org for newsletter related items, to submit articles and to provide feedback. All members are invited to submit articles, meeting reviews, or other items of interest for publication.
How to Send Articles: Please submit articles as word documents or plain ASCII text attachments via email.
How to Send Graphic files: Please submit all graphics files as high-resolution (1MB+) JPEG or GIF file attachments via email.
Publication Information:
Schedule:

Newsletters are published every other month: Jan, Mar, May, Jul, Sep, Nov
Articles due to the Editor by the 1st of the month.
Newsletters will be published via email and on the PMINJ website by the 25th of the month.


Newsletter Team:

Kristine Clark – PMINJ Newsletter Editor
Lisa Davis – PMINJ Marketing Content Manager


Advertising:

Contact Mahendra Gunawardena (d-sponsor(:@:)pminj.org) for advertising / sponsorship inquiries.
PMINJ is not responsible for the content or quality of any advertisement included in this newsletter.