Contents
Welcome Chapter Announcements Event Reports
New Certificate Holders

Article Submission & Publication Information

Advertisers:

---
VP Welcome
By Vijay Arokia-Raj, PMP, Director for VP Business Relationships


Summer is a great time to recharge and to get ready for new beginnings. Over the last year, the Business Relationships Group has accomplished some good things that I would like to share. I came to PMINJ with a background as a project manager and over 19 years experience in the IT industry. I am leveraging this experience as a volunteer at PMINJ as the Director – Business Relationships. This group is primarily responsible for developing and maintaining relations with speakers, venues, and sponsors and assisting the other VPs with building PMINJ chapter programs.
Currently, I am leading a project for PMINJ that leverages these relationships using a customer relationship management database. The initial CRM database is now complete and the team is working on testing and optimizing the tool. We developed standard templates to capture information for venues, vendors, sponsors, speakers, and other data that will help with the sharing of information between various teams within the PMINJ chapter. This will enable us to collaborate effectively and provide value to our members and sponsors.
Currently, we have over 100 vendors and speakers in the pipeline and we continue to build our sponsor contact database. The sponsors and vendors provide value to our members year round in our monthly events and our hallmark bi-annual symposiums.
I would especially like to thank Mahen's team for being supportive in sharing and leveraging information with all other PMINJ groups. We are looking for 1 to 2 volunteers to continue this project during the next year. Please check out the PMINJ Volunteer section on the PMINJ site.
---
Chapter Announcements
PMINJ Volunteer of the Quarter 2Q14 - Pamela Kunz
By Nita Parikh
The Volunteer of the Quarter award recognizes the outstanding accomplishments of a volunteer from the PMINJ chapter. PMINJ board members submit nominations for the award and have recently awarded Pamela Kunz "Volunteer of the Quarter."
Pamela Kunz assumed the position of project manager for the 2014 Chapter Excellence Awards initiative with a minimal knowledge about the program, but she hit the ground running. Pam quickly reviewed all the available documentation, reached out to the Board members and was able to fully grasp the project requirements.
When global PMI published the Chapter Excellence application, Pam conducted a gap analysis, collaborated with many people, and was able to quickly gather information supporting PMINJ's 2013 accomplishments. This was a big challenge since the categories being measured and the requirements for submitting documentation had changed dramatically from the prior year.
Nominating Board Member, Nita Parikh, affirms that Pam went above and beyond to ensure requirements were understood and adhered to by the PMINJ Board members and she provided the insight and detailed work involved in demonstrating the quantifiable and measurable results. Under strict time constraints, Pam spent countless hours completing the new requirements. "Her dedication is inspirational," as a PMINJ board member noted. "She even fills in at the registration desk at monthly meetings … she takes her work at PMINJ very seriously."
We look forward to keeping Pam on in a new role—PM-Chapter Excellence, which she initiated by carefully identifying lessons learned and ways we can act upon them to continue to provide excellent service to our members!
Return to top
---
New Member Service Center Debut
By Mark Barash, PMP, VP-Membership

Do you have a registration question? A question about the website? Trouble registering? Not sure where to find the webinars? Want to learn more about professional development? Want to offer your services as a volunteer but don't see what you're looking for? At the June Program meeting, the PMINJ Membership team officially launched the Member Service Center, which is your single point of contact for members at PMINJ. The Member Service Center helps make it very easy to get in touch with the right people, right away and, to enhance your Member experience.
Cathy Bruce leads our Member Service Center along with online registrations. She has a team of "frontline" volunteers who can quickly answer your questions and concerns, or route them to the appropriate person at PMINJ that can resolve your inquiry.
The Member Service Center will make sure we take good care of your inquiry and you don't have to worry about the right place to go. To use the Member Service Center click "Contact Us" on the menu bar. This section provides a series of Frequently Asked Questions. If more information is needed, members can email (MemberServices(:@:)pminj.org) or call the Member Service Center at 973-763-9552. The team will provide a response within a day or two or will route your question to an appropriate person in PMINJ who can answer it. Be sure to visit our Contact Us section and FAQs to become familiar with all PMINJ offerings for the new Member Service Center!
The Member Service Center is designed to serve the PMINJ members and is also a great place to volunteer. Look for opportunities in the Volunteer openings on the PMINJ website.
Live Webcasting of Monthly Meetings
By Nora Leary

"Atlantic City, are you there?" is the familiar way the PMINJ Programs A/V Team starts the monthly meeting sound check, prior to its webcast to the remote "satellite" locations. The roll call voice from volunteers Harry Chiovarou and Dennis Ryan is a familiar sound as the remote sites confirm their attendance at the monthly meeting.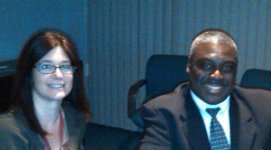 PMINJ has nearly 20 remote locations across the state to receive broadcasts of the Chapter's monthly meetings. Each offers PMINJ members the opportunity to attend the meeting from a remote location and to network with fellow PMINJ members and host location employees.
Linda Glickman, former VP-Programs began the satellite location program in 2008, starting with two remote sites and less than a dozen participants. Since then, the initiative has enjoyed a steady growth in locations and member participation, with the guidance and direction from Prasanna Punnam, Programs Director – Satellites, and support from Bhaskar Dasgupta, Programs Satellites Project Manager, and Morris Wrubel, former Satellite Team Leader.
PMINJ members and partner host corporations have driven the growth and popularity of the remote locations. There are over 40 active volunteers responsible for leading and coordinating the remote location meetings. These satellites provide a convenient alternative to commuting to the main meeting location and provide the benefits of attending the monthly program on a smaller scale.

Typically, the webcast is held in a conference room with Internet access, speakerphones, projection equipment and accommodations for at least 20 people. A benefit available only to PMINJ Chapter members and host location employees, attending the meeting from a remote location earns PDU credits for maintaining PMP certification. Another advantage is: there is no charge for attending a meeting from a remote location! While there are no pre-meeting activities and formal dinner is not served at the remote sites, some locations coordinate pizza or take-out to enjoy during the program.
It is easy for PMINJ members to register and attend a monthly Program meeting from a remote location, though preregistration is required. To register, simply log into PMINJ.org site and sign-up to attend the monthly meeting at a satellite location. Once registration is completed, you will receive a confirmation email along with directions to the location. Remote satellite meeting locations are a great way to stay connected and earn PDUs, especially if your home and/or work location is far from the main meeting venue. A complete list of locations is found on the PMINJ website.
The remote locations help PMINJ build positive relationships and strengthen connections with corporations, colleges and local communities. For example, DeVry University hosts remote meetings at both their North Brunswick and Paramus campuses, Merck has made multiple satellite locations available to its employees. Also, the emote meeting locations regularly participate in PMINJ Cares outreach food drives being held at the main meeting by contributing to local food banks, using the meeting as a collection point.
Over the past three years, attendance at satellites has grown steadily.

According to current VP-Programs, Lisa Blake, as a result of the increased number of remote sites and improvements to the audio equipment, it's normal now for the total attendees at the remote locations to exceed those at the main location, and helps PMINJ achieve some of its key strategic objectives: to engage and develop members in the Project Management profession, and to increase the value of PMINJ membership.
Suggest a Speaker - Get PDUs!
If you know a person who you think would make a good speaker at one of our monthly meetings, you can now get up to 2 PDUs for nominating them if your suggestion is selected.
We all know a person or two that has experiences to share and the Speaker Selection Team can now accept direct input from all Chapter members. Just submit your suggested speaker's topic and contact information and if they are selected to speak, you will receive 2 PDUs as a speaker team volunteer.
So ask that mentor, associate or friend if they would like to be added to the roster of distinguished speakers we've enjoyed over the years. Just send their abstract, email address and phone number to d-programs3(:@:)pminj.org and help us keep our
Chapter meeting educational, interesting and fun.
---
Event Reports
PMINJ Manages Disruptive Technologies! - A Recap of PMINJs 2014 Symposium

By Jerry Flach

This year's Symposium theme, "Managing Disruptive Technologies," guided project managers through the 'new' world in which they are expected to manage projects involving integrating and implementing all forms of disruptive technologies and to deliver business value for their organizations. Increasing the agility of the organization, improving customer experience and innovating business processes were among this year's relevant presentations offered by industry leaders.



Judy Balaban, President PMINJ, and Deven Trivedi, kicked off the 2014 Symposium on May 5, 2014. Peter Sattler, keynote speaker, is an Industry leader and CIO of International Flavors and Fragrances. His presentation "Staying Relevant in the Age of Mobility," began with a fascinating history of mobile technologies "from crackberry to tumbleweeds and from email to the iPhone mobility." We are barely half way through the tech revolution, but the challenge remains for companies to realize and deliver what people want --ease and access are the new normal. The irony of Kodak's bankruptcy, holding onto their cash cow - print and film--even though they invented the digital camera, further speaks to the challenge for organizations to stay relevant while also thinking about the future. "What got you here, won't get you there" and understanding the customer remains key.
Among the first track speakers, the KPMG Team, Lou Trebino and Michael Benza spoke from their experience on "Managing Technology Disruption" including cloud computing, big data and social media. Brian Smith affirmed the need for soft skills in leadership to build collaborative teams by describing "The Top Ten Sins Most Managers Make & How to Avoid Them." Heath Suddleson PSP reviewed the different functions of planning and scheduling tools from among the tools in the "Project Scheduling Toolbox;" advising that no one tool serves all purposes, considering such factors as timescale, audience and purpose.
In the second track, Jimmy Nalepa talked about how the music industry has been dealing with disruptive technologies such as music streaming services and mobile devices. Scott Propp recognized that it requires courage to spend time on innovation versus optimization. Scott presented a matrix for assessing where to focus innovation efforts. Charles Cobb challenged the audience with his session, "Is Agile Project Management an Oxymoron?" and described the changing role of the project manager with the analogy of project manager as a 'cook' following a recipe in a book versus an agile project manager as a 'chef' who needs a broader range of skills to adapt to changing customer's needs.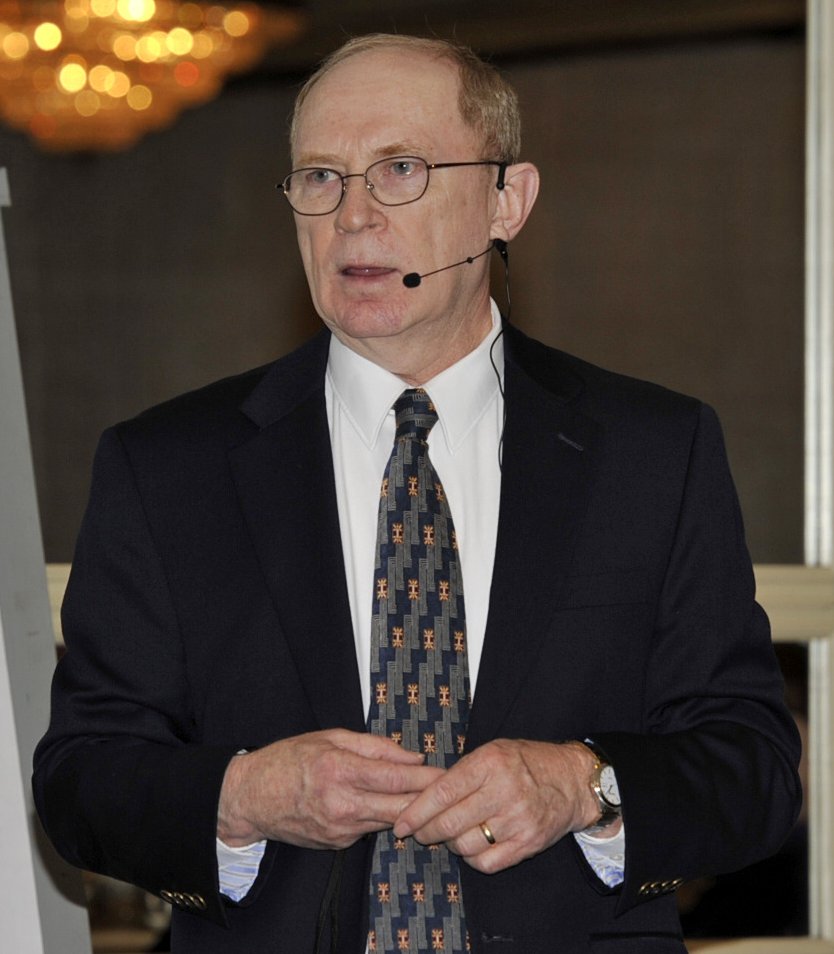 Lunchtime keynote Ron Taylor's wisdom, "winning does not make you a better person just as standing in the garage overnight does not make you a car!" made it into the event's Twitter Feed. Ron's key pointers for removing potential stumbling blocks for contending with challenging team members:
Tip #1 Lead with your strength.

Tip #2 Make 'no' sound like yes when a 'system' feels too often like a boss.

Tip #3 Find the people you need to improve the system 'belief-bosses,' require that we "always challenge the old ways."

Tip #4 Encourage people to ask questions.

Tip #5 Examine your beliefs as if they were someone else's.

Tip #6 Keep the beliefs that help you grow, lose the ones that don't.



The third track session included another high-tech session focused on planning and implementing cloud with Steve Carter. His work at the 451 Research Group says the cloud is not for every storage application and that mindful application is essential. Kit Welchlin provided a communications roadmap for dealing with difficult people, noting this is about 1 in 5 people that you work with! Examples of changes you make in communication behavior, such as confronting the 'sniper' by repeating their random insults, until they knock it off! Barbara Troutlein identified that almost 70% of change implementations fail, resulting in financial loss and employee cynicism. The Change Intelligence system is based on her philosophy to "think globally, act locally and panic internally!" An interactive exercise allowed the participants to identify their dominant leadership style, e.g., heart, head or hands, and how to effectively utilize this style to manage change and create lasting results.
The day's colorful closing keynote, Christa Kirby, helped the audience realize communication filters such as language, cultural differences, emotions, and expectations align inherent cognitive brain functions: thinking, feeling, sensing and intuition with colors: blue, green, yellow, red. A team-building tool helped the audience to understand their personality and match message delivery to receiver personalities. Jerry Flach, Director Symposium closed the event with a big thanks to the volunteers, speakers, sponsors, and the attentive audience for another great symposium!

Additional information: the presentation slides, pictures, and webinars are available on the PMINJ website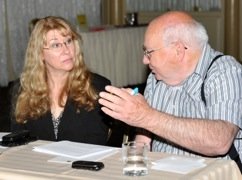 Return to top
---
2014 Merck Project Management Day

By Dennis McCarthy
On May 8, 2014, Kermick Santos and Tod Burrus, PMINJ volunteers and Dennis McCarthy, PMINJ Corporate Outreach, represented PMI and the PMI New Jersey Chapter at Merck's 2014 Annual Project Management Day.
Kermick and Tod staffed the PMINJ information table where Merck employees and contractors were able to find out about the benefits and opportunities that PMI and PMINJ membership offers as well as sign-up for specific areas of interest (such as membership, PMP prep training, and volunteering). Later in the afternoon, Dennis gave a joint presentation about PMI and PMINJ along with Raji Sivaraman, PMI Chapter Member Advisory Group (CMAG), who spoke about best practices in change management.
Special thanks to the folks at Merck for having us at their Project Management Day! Specifically, Tina Gertsch for the initial arrangements, Tina Scavron for final arrangements, Lea Landis for being our liaison, Charles Sosoo for reviewing the presentations beforehand, Jonathan Walsh for getting us all setup to present and Aaron Corona for follow up.

---
May 2014 Chapter Meeting - You the Product

By Lisa Davis, PMP


"You the Product - How YOU Can Become a More Attractive Product" was the key topic for the May 2014 monthly meeting. Speaker George Pace, took us into a new reality by challenging members with "think of yourself as a product," to potential employers and "try to differentiate your 'service offering' from those of your competition" during his presentation.


He presents "YOU, the Product" by identifying key influencers used in making large purchasing decisions and suggesting many actions taken across all dimensions of a the Product Lifecycle. He shows how our world can take a definitive turn when we implement these same techniques and we follow through with taking "ACTIONABLE" steps toward becoming a more attractive 'product.'

Additional information: the presentation slides, pictures, and the webinar are available on the PMINJ website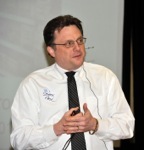 Return to top
---
June 2014 Chapter Meeting - Risk Management in King Arthur's Time

By Nora Leary, PMP
The Crawford Slip Technique for Risk Management as introduced by Bruce Fieggen at the PMINJ June meeting, is a quick and comprehensive technique to identify project risks and can be an essential tool for project managers.
Fieggen demonstrates this technique by simulating a risk identification workshop entitled, "Risk Management in King Arthur's Time." Using data he found poking about in the ruins of an ancient British Abbey, Bruce found a book written in Old English that he has translated and is preparing to convert to a project management novel. The book tells the story of a project manager building watchtowers in King Arthur's Britain who discovers project management techniques in the process.
Fieggen prepares the team for the simulation exercise with a structure for writing the risks which provides the right context as each risk is identified in the process. He suggests two options for writing risks:
Option 1: "If X occurs during the project, then Y is the impact, and Z is the result." (What is the impact on the project or business?)
Option 2: "If X happens, then the impact is Y." (Where the impact is described.)



The Crawford Slip involves handing out a chart and directing members to "Write down one risk associated with your project," and then repeating that question ten times. This technique quickly helps identify many different project risks within a short period of time and offers a democratic approach to contributing to the Risk register.
The presentation demonstrated the process of Risk Management Planning, Risk Identification. Risk Response Planning and showed how avoiding, mitigating, transferring or accepting a risk provides the project team with data to manage ongoing project risks. Finally, Bruce role-played a fascinating Root Cause Analysis done by the old project manager of the watchtowers leading to the original use of the '6 Why's' technique.
Risk Management in King Arthur's Time provides a novel approach to the process of Risk Management. Members can see the Webinar again by visiting the Members section on PMINJ.org.
Additional information: the presentation slides, pictures, and the webinar are available on the PMINJ website

---
New Certificate Holders
The following have received their certifications since the last newsletter (through 30 April 2014):


PMPs
Maggie Abishai
EDWARD APACIBLE
Kennedy Arockiam
Michelle Berardo
Denise Brennan
Patra Brown
Carmine Buda
Purya Chauhan
Kevin Crisson
Sunil Dubey
John Feist

Joy Felter
Udhaya Govindaswamy
Kevin Halliez
Checheng Huang
Michael Kappmeier
Matt Kearsley
Sabrina Kennedy
SANDHYA KESHAVA
Barbara Kesselring
Michelle Lamendola
Kyle McKimmey
Nicole McPherson

Richard Meyer
Alan Offenberg
Marcus Oliveira
Ashutosh Potnis
Geetha Roberts
Robert Rosta
Mateus Santos
Uma Thorat
Kenneth Troger
Erik Wall
Dongyuan Xing


PgMP
Richard Poidomani

CAPM
Karthik Mantrala
Anthony Russo
Mohamad Waseem

PMI-ACP
James Alfano
David Levine
Matthew Perkins
Pranav Trivedi

PMI-RMP
None

PMI-SP
None

---
Article Submission & Publication Information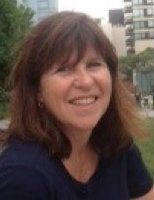 Guest Editor Nora Leary
Submissions:
Where to Send: Contact the newsletter editor, at editor(:@:)pminj.org for newsletter related items, to submit articles and to provide feedback. All members are invited to submit articles, meeting reviews, or other items of interest for publication.
How to Send Articles: Please submit articles as word documents or plain ASCII text attachments via email.
How to Send Graphic files: Please submit all graphics files as high-resolution (1MB+) JPEG or GIF file attachments via email.
Publication Information:


Schedule:


Newsletters are published every other month: Jan, Mar, May, Jul, Sep, Nov
Articles due to the Editor by the 1st of the month.
Newsletters will be published via email and on the PMINJ website by the 25th of the month.


Newsletter Team:


Kristine Clark – PMINJ Newsletter Editor
Lisa Davis – PMINJ Marketing Content Manager


Advertising:


Contact Mahendra Gunawardena (d-sponsor(:@:)pminnj.org) for advertising / sponsorship inquiries.



PMINJ is not responsible for the content or quality of any advertisement included in this newsletter.