This year's Symposium theme, "Managing Disruptive Technologies," guided project managers through the 'new' world in which they are expected to manage projects involving integrating and implementing all forms of disruptive technologies and to deliver business value for their organizations. Increasing the agility of the organization, improving customer experience and innovating business processes were among this year's relevant presentations offered by industry leaders.
Judy Balaban, President PMINJ, and Deven Trivedi, kicked off the 2014 Symposium on May 5, 2014. Peter Sattler, keynote speaker, is an Industry leader and CIO of International Flavors and Fragrances. His presentation "Staying Relevant in the Age of Mobility," began with a fascinating history of mobile technologies "from crackberry to tumbleweeds and from email to the iPhone mobility." We are barely half way through the tech revolution, but the challenge remains for companies to realize and deliver what people want --ease and access are the new normal. The irony of Kodak's bankruptcy, holding onto their cash cow - print and film--even though they invented the digital camera, further speaks to the challenge for organizations to stay relevant while also thinking about the future. "What got you here, won't get you there" and understanding the customer remains key.
Among the first track speakers, the KPMG Team, Lou Trebino and Michael Benza spoke from their experience on "Managing Technology Disruption" including cloud computing, big data and social media. Brian Smith affirmed the need for soft skills in leadership to build collaborative teams by describing "The Top Ten Sins Most Managers Make & How to Avoid Them." Heath Suddleson PSP reviewed the different functions of planning and scheduling tools from among the tools in the "Project Scheduling Toolbox;" advising that no one tool serves all purposes, considering such factors as timescale, audience and purpose.
In the second track, Jimmy Nalepa talked about how the music industry has been dealing with disruptive technologies such as music streaming services and mobile devices. Scott Propp recognized that it requires courage to spend time on innovation versus optimization. Scott presented a matrix for assessing where to focus innovation efforts. Charles Cobb challenged the audience with his session, "Is Agile Project Management an Oxymoron?" and described the changing role of the project manager with the analogy of project manager as a 'cook' following a recipe in a book versus an agile project manager as a 'chef' who needs a broader range of skills to adapt to changing customer's needs.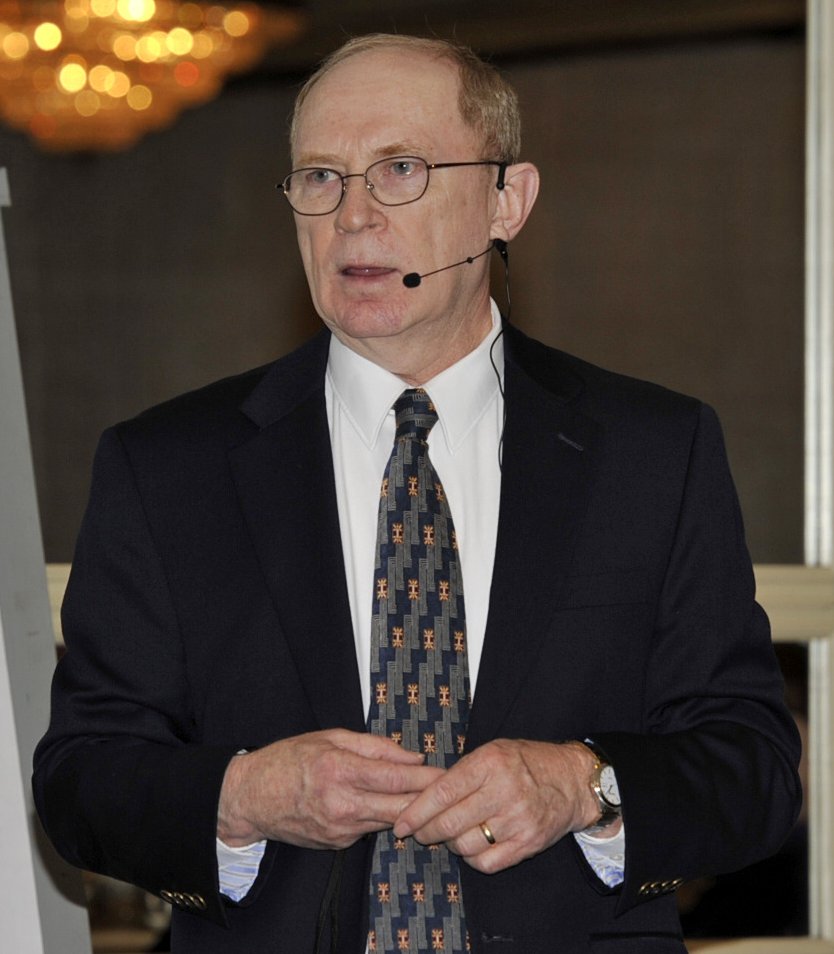 Lunchtime keynote Ron Taylor's wisdom, "winning does not make you a better person just as standing in the garage overnight does not make you a car!" made it into the event's Twitter Feed. Ron's key pointers for removing potential stumbling blocks for contending with challenging team members:
Tip #1 Lead with your strength.

Tip #2 Make 'no' sound like yes when a 'system' feels too often like a boss.

Tip #3 Find the people you need to improve the system 'belief-bosses,' require that we "always challenge the old ways."

Tip #4 Encourage people to ask questions.

Tip #5 Examine your beliefs as if they were someone else's.

Tip #6 Keep the beliefs that help you grow, lose the ones that don't.



The third track session included another high-tech session focused on planning and implementing cloud with Steve Carter. His work at the 451 Research Group says the cloud is not for every storage application and that mindful application is essential. Kit Welchlin provided a communications roadmap for dealing with difficult people, noting this is about 1 in 5 people that you work with! Examples of changes you make in communication behavior, such as confronting the 'sniper' by repeating their random insults, until they knock it off! Barbara Troutlein identified that almost 70% of change implementations fail, resulting in financial loss and employee cynicism. The Change Intelligence system is based on her philosophy to "think globally, act locally and panic internally!" An interactive exercise allowed the participants to identify their dominant leadership style, e.g., heart, head or hands, and how to effectively utilize this style to manage change and create lasting results.
The day's colorful closing keynote, Christa Kirby, helped the audience realize communication filters such as language, cultural differences, emotions, and expectations align inherent cognitive brain functions: thinking, feeling, sensing and intuition with colors: blue, green, yellow, red. A team-building tool helped the audience to understand their personality and match message delivery to receiver personalities. Jerry Flach, Director Symposium closed the event with a big thanks to the volunteers, speakers, sponsors, and the attentive audience for another great symposium!
Additional information: the presentation slides, pictures, and webinars are available on the PMINJ website