PMINJ News
Holiday 2014
Contents
Welcome
Chapter Announcements
Event Reports
Project Management Articles
New Certificate Holders


Article Submission & Publication Information
---
Welcome
By Judy Balaban, President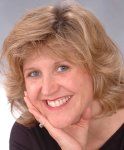 During the holiday season, it is a time when we pause to give thanks for the many things we are grateful for throughout the year. I am pausing to thank you, the dedicated and loyal members of the PMI New Jersey Chapter.

With the New Year approaching, I reflect on the challenges and accomplishments of the past 12 months and look forward to the future. As PMINJ closes 2014, here's what I'm most proud of – and what has me energized for 2015.

The New Jersey Chapter is one of the largest PMI chapters in the world. The chapter volunteers and Board serve 4700+ members by offering the best in professional development opportunities, membership recognition, networking, community outreach, and timely and effective communications. I thank the volunteers and Board of Directors that serve and the chapter members for their participation in the offerings.

In 2014 the chapter expanded its reach into the state with additional satellite locations now totaling 19 locations for members to attend monthly program meetings. The chapter offered two symposia providing full days of learning, 11 program meetings offering a total of 16.5 PDUs and multiple workshops and courses. PMINJ also recognizes excellence in project management with Project of the Year and Project Manager of the Year Awards.

PMINJ was awarded a PMI Excellence Award for Community Outreach for 2014. Hours of work went into multiple community outreach efforts including participation in project managing a bike-a-thon for a local food pantry, teaching project management in schools and awarding scholarships to our member's children through a vigorous selection process.

In 2015, the chapter will be looking to continue to expand its reach into the state, reaching all members no matter what part of the state they reside or work. PMINJ looks to further serve the community with project management expertise for non-profit organizations and schools, as well as partnering with state corporations. We look forward to attracting and serving all of our members - from millennials to boomers.

Thank you for your confidence, your support and continued participation in the PMI New Jersey Chapter. I wish you all the best in 2015. May it be healthy, happy and prosperous!

Sincerely,
Judy
Return to top
---
Chapter Announcements
PMINJ Wins PMI Collaboration and Outreach Award - Category IV 2014
By Nora Leary

Chapters are the face of PMI to most members. The best of these groups provide outstanding opportunities and service to their members and subscribers – and the New Jersey chapter can be counted among the best. During this past October's PMI® Leadership Institute Meeting – North America, the New Jersey chapter was recognized by PMI for its outstanding commitment and leadership in supporting top-notch programs, projects and activities. PMI recognized the New Jersey chapter with a leadership award citing the exemplary programs, products and services PMINJ has provided to its members. PMINJ has made tremendous contributions to the development and implementation of PMI's strategic vision and mission and to the advancement of PMI's envisioned goal.

Chapter President Judy Balaban, PMP, called the PMI New Jersey Chapter "the Chapter with a 'can-do' spirit!"

"We are one of the largest chapters in PMI, and we have a huge heart to match. It is important for chapters to collaborate and support each other by sharing ideas and best practices to increase operational efficiencies, improve member experiences and deliver innovative solutions," she said. "The chapter looks forward to sharing innovations on how remote 'satellite' meeting sites were established from main program sites to approximately 20 corporate, university and local community locations, serving communities of all types."

Notable contributions by the PMI New Jersey Chapter to the communities of NJ and in support of PMI's vision of the advancement of project management are:

Formed a school outreach team to teach the value of project management skills to elementary and high school students by applying PMI methods to real world projects while highlighting concepts, including communication, organization, leadership, responsibility and teamwork.
Actively partnered with local organizations to promote the project management profession and best practices; provided project management speakers and presentations as well as PMI and chapter marketing materials to JPMorgan Chase, Merck, PSE&G, SAIC and Verizon Wireless.
Contacted the State of New Jersey Office of Information Technology (NJOIT) regarding a partnership to provide speakers for NJOIT project management meetings.
Opened communications between the PMI New Jersey Chapter and the governor's office on International Project Management Day and the benefits of the state's project managers.
Developed a strong partnership with community organizations, in particular the Franklin Township Food Bank.

Thank you all for your continued support, contributions and volunteerism and for helping to make PMINJ an outstanding chapter!


from left: Dennis McCarthy, Barbara Fuller, Judy Balaban,

Lisa Blake, John Tse, Mark Langley
Return to top
---
Volunteer of the Q32014 – Anand Shanmugam
By Nita Parikh

Anand is one of the founding members of the newly formed Member Service Center. He joined in April to help develop the initial launch of the Member Services Team. He was a strong contributor in the development and organization of our Member Service page on the chapter website. He assumed responsibility for Member Services during our peak period of new program year colliding with website challenges. He escalated issues quickly and stayed on the task through to resolution. He demonstrated and continues to demonstrate a commitment to our members to provide exceptional customer service.

Return to top
---
Speaker Solicitation for the May 2015 Symposium
The PMINJ Regional Symposium is seeking original presentations from excellent speakers. Consider submitting a presentation that will enable the creative use and innovative application of both new and traditional techniques for the Project Management profession. We need a number of advanced PM topics for our experienced members.

Prepare a proposed speaker presentation for submittal expecting a 1-hour session, including time for questions. Final presentation lengths will be determined as part of the review process. Selection criteria includes: originality, contribution to Project Management, timeliness, fit with program balance and demonstrated speaking excellence. Consider sharing your insights with the PM community.
Return to top
---
Project of the Year Nominations Due 01 Mar 15
The purpose of the Award is to recognize, honor, publicize, and celebrate the accomplishments of the Project Team involved in the Project of the Year (POY) for superior performance and execution of exemplary project management. All projects, regardless of size and industry, are encouraged to participate.


Nominations for the NJ PMI Project of the Year (POY) are now being accepted. The winner will be announced in March and the award will be presented at the April chapter meeting. Additional details regarding purpose, eligibility, criteria, and judging are found on the website.

Return to top
---
Seminar at Sea – August 2015
Come join us for a Seminar at Sea! Visit Bermuda and appreciate its charms, like the beautiful pink sand beaches, stunning turquoise water, and warm, friendly people. The cruise is everything you ever wanted for relaxation, exercise, entertainment, fun, and ooh the food! If that's not enticing enough, enjoy a Project Management transformational experience, network with other PMs, and enhance your motivation and project leadership skills -- all while earning PDUs at sea, and still having vacation time with family and friends.

Additional details are on the website.
Return to top
---
Event Reports
IPM Day 2014
By Jerry Flach

Judy Balaban, President and Deven Trivedi, Vice President Symposium, of the PMINJ chapter welcomed attendees to the Ninth IPM Day celebration. Judy announced that the chapter received the 2014 PMI® Chapter Award for Collaboration & Outreach – Category IV. This award was earned for recognition of the chapter's strong partnership with community organizations including the Franklin Township Food Bank that attendees helped replenish on this 2014 IPM Day.

Dave Maurer ignited the event with in extremis project management in a historical recounting of the Cuban Missile Crisis. Diverting WW3 was the goal of this high-risk project with potential high impact from the consequences. With trust and risk as two sides of the same coin, effective communications and serious stakeholder management were essential. Citing Fisher and Ury's Getting To Yes including focusing on interests, not positions, Dave identified how Interest Base Negotiations further assured this project goal - "Don't corner a skunk!"

Next, Rita Mitjans presented "Leveraging Social Responsibility to Drive Engagement and Business Value." She described ADP's Corporate Social Responsibility (CSR) and its alignment with Project Management to drive global corporate initiatives. Rita emphasized that "talent and our people are our most important asset." Audience members learned that 40 percent of ADP's associates are millennials, a generation that demands corporate social responsibility. ADP aligned key stakeholder issues with business strategy to determine the most relevant CSR issues including environmental sustainability programs that also enable cost savings by reducing energy usage and waste. Another pillar, Associate Engagement promotes volunteerism including one day a year off for employees to participate in a service opportunity of their choice including building green homes with Paterson Habitat for Humanity.

David Dye presented from his book, The Seven Things Your Team Needs to Hear You Say to assure productive, energized and innovative team results. "A plan without people is useless!" Leaders, as the #1 influence on a team, have to become "Chief Belief Officers" encouraging what seems impossible especially under stress. David indicated that leaders need to make a safe environment for ideas, connect work with purpose and assure the skills and equipment are available to do the job. Leaders also need to be humble enough to apologize when they make mistakes; create a culture of helping; and realize that a 'thank you' can be highly relevant.

Eric Kulikowski dared audience members to be amazing during two afternoon sessions. "The ABC's of KPI's: Selecting Metrics that Drive World Class Behaviors and Results" revealed that since what gets measured, gets done, metrics should drive desired behaviors. Identifying that some of the most compelling aspects of work are hard to measure, especially since people have to motivate themselves. Eric turned the purpose of metrics on its head "What gets measured gets talked about; what gets talked about inspires decisions; what inspires a decision gets a plan; what gets a plan gets done!" Echoing David Dye's presentation in the next session - "Why Should They Care: Overcoming the Resistance to Change," Eric affirmed that leaders have to drive communication expectations with their teams including demonstrating desired behavior and building on common understanding.


The event was very successful. Based on the attendee survey, 92% considered the event met or exceeded expectatiions and 89% were satisfied with the speakers and the quality of the content provided. Several of the verbal comments included:


Speakers were excellent. Networking was fabulous. Facility was terrific.
Overall a very well organized event with relevant topics. will return next year.
Everything was excellent! The speakers were great, it was very well organized, the Palace was excellent - place and food and service and I learned a lot! I left feeling energized about being in Project Management! Thank you so much for all of your planning and hard work on this day! I hope to keep recommending this day to my peers and I hope to attend next year! Thank you, again!
I enjoyed all the presentations. People are so important to project success and this seminar focused on that.




Return to top
---
PMINJ Attends Rutgers Career Fair
By Dennis McCarthy

On September 29, 2014, John Tse, PMINJ Vice President Professional Development, Louis Vazquez, PMINJ Director Project Awards, and Dennis McCarthy, PMINJ Director Corporate Outreach, represented PMI and the PMI New Jersey Chapter at the Rutgers School of Management and Labor Relations Career Fair at the Rutgers Livingston Campus.

The PMINJ Team engaged with a wide spectrum of people, including undergraduates, graduate students, professors and staff that attended the Career Fair; handing out PMINJ brochures, answering project management questions, and giving away Hershey Kisses.

Many of the attendees had never considered how project management practices and skills could relate to their current (or future) careers in Human Resources and / or Labor Relations, but once the principles of project management were described, a lot of them were interested in finding out more about project management, PMI, PMINJ, and certification options.

Special thanks to John Tse for making these arrangements with Rutgers so that we could provide some information to the undergraduates and graduate students who will be embarking on their careers in the near future in the global job market. PMINJ is committed to offering opportunities to its student members to enhance their marketable knowledge through programs and professional development, expand their skill sets through volunteer opportunities, and broaden their views by making them aware of possible options in the project management field.

Return to top
---
PMINJ Corporate Outreach Visits Merck
By Aaron Corona

On October 24, Bruce Fieggen attended the Merck Regulatory Submission Project Manager staff meeting, and presented "Planning Regulatory Projects." The hour long presentation provided an overview of project planning in a regulatory environment. The presentation detailed the project management methodology in planning a project, and connected the steps to a real-life example of a common regulatory submission type.


The presentation was well-received and the group really appreciated an external speaker presenting at their staff meeting. According to the feedback gathered, Bruce was a very engaging speaker and provided some real-life situations to help drive home some key points. The attendees, both in-house and remote, were polite, attentive and asked some great questions.
Return to top
---
Spotlight on the Satellites - Marlton, NJ
By Nora Leary, PMP

This month, we are highlighting the PMINJ satellite office in Marlton, located in South Jersey. Here a group of PMINJ members convene for the monthly meeting, share contact information, round-table discussions and themed dinners. The group meets in a large conference room at the CSC building at 7000 East Lincoln Drive, in Marlton, NJ.

The leaders and facilitators of the Marlton satellite office are Trisha Quinn, PMP, LMP and Robert Kane, PMP. Trisha is the Middleware Production Support Team Lead, North American Public Sector, Enterprise Applications SAP Competency Center CSC, and Robert Kane is an IT Consultant, North American Public Sector CSC. They collaborate together to create a professional and well-run PMI meeting at the Marlton location.

"We have a good camaraderie with our regulars," says Trisha. The group dynamics make it fun according to Trish. "As a group, we discuss and critique the presentations during and after the meeting depending on the topic. We also talk about what is going on in our own projects."

The November meeting on "Adaptive Lean Six Sigma / Adaptive Project Management" presented by John Muka was particularly interesting to the group who found the speaker was able to provide relevant insights into creating a repeatable process while managing a project.

At this location, CSC has a lot of project managers who also benefit from having PMINJ meetings onsite. "We get a variety of people across multiple industries both near and far to Marlton," stated Trisha. For example, Marlton has one regular attendee who chooses to travel to the Marlton location even though he is located in PA. This location is relatively easier for him to travel to when considering the traffic and accessibility to the site.

Combining fun, convenience and camaraderie is what makes this location successful. "Initially we started with pizza before the meetings, then some snacks and dessert goodies. This year we've tried to work in themed snacks - October was Taco Tuesday," said Trisha. Then the lean PM added, "I'm the one who brings in the 'healthy' snacks, but of course no one wants my carrots when there are cannoli sitting on the table!"

Marlton is considered the furthest southwest New Jersey location which is easy for those who would have to otherwise travel long distances for similar meetings.

The location is conveniently located at the intersection of Routes 73 and 295, and close to the NJ Turnpike exit 4. It is ideal for members who would otherwise not attend the monthly meeting if it were held only at the main location. All PMINJ members are welcome to join the satellite group meeting by registering online at PMINJ.org.

Return to top
---
Project Management Article
You Must Know The PM Plan for Your PMP Exam
By Cornelius Fichtner, PMP, CSM
Are you in the process of studying for the Project Management Professional (PMP)® Exam? Have you read through what the A Guide to the Project Management Body of Knowledge (PMBOK® Guide) says about the Project Management Plan? Confused? If you answered yes to any of these questions, then you are in the right place. In this article we are going to discuss what the Project Management Plan is, why fully understanding the Project Management Plan is essential to both project success and PMP Exam success, what subsidiary plans and documents are, and once approved how changes are made to the Project Management Plan.

What is the Project Management Plan?


According to the PMBOK® Guide, the Project Management Plan is "the document that describes how the project will be executed, monitored, and controlled." Objectives of the Project Management Plan include documenting assumptions and decisions, communicating how the project will be executed, and documenting high level goals, costs, and milestones. The Project Management Plan is much more than a single document that is created and set aside. It integrates subsidiary plans and documents, it is created during the Planning Process Group and is expected to be updated as the project progresses. It is a living document.

Why is understanding the Project Management Plan essential to both project success and PMP Exam success?


That is because it is the "go to" document used to answer questions during the project, and understanding what kinds of questions it may answer is vital to both project and PMP Exam success. The Project Management Plan should be able to answer why a project was sponsored and what problem it is expected to resolve or what value the project is expected to add. It should describe the work to be performed and what the major deliverables or products are. It should identify who is involved in the project and what their responsibilities are and how they are organized. It should define how the work is to be executed in order to meet project objectives and how any changes will be monitored and controlled. If all of these are included in the Project Management Plan, then you will be able to answer the why, what, who, when, and how type questions that may arise during a project.

What are subsidiary plans and documents?


These are most often outputs of the other Planning Processes. For example, the Cost Management Plan is an output of the Plan Cost Management Process. It describes how project costs will be planned, structured, and controlled. It is considered a "subsidiary plan" to the overall Project Management Plan. Subsidiary plans are all of the "plan" outputs from the Planning Processes that include Scope Management, Requirements Management, Schedule Management, Quality Management, Process Improvement, Human Resource Management, Communications Management, Procurement Management, and Stakeholder Management. The subsidiary plans may be defined at a high or detailed level depending on the type of plan, the specific needs of the project and the requirements of the performing organization.
Subsidiary documents are the baselines developed as part of the Planning Processes. They include the schedule baseline, cost performance baseline, and scope baseline. Don't forget that the scope baseline also includes the scope statement, WBS, and WBS dictionary.


How are changes made to the Project Management Plan?


Changes to the Project Management Plan are made through a Change Control System. This system consists of methods to request, review, and approve changes. Requests are typically made using a form, either paper or electronic. Requests are then reviewed by the project manager, project sponsor, select set of stakeholders, a change control board, or by whoever is tasked to review requests by the performing organization. Once a change is approved the Project Management Plan is updated. Changes that are not requested through the Change Control System or approved should not be implemented. Including unapproved changes will let the project go out of control.


The Project Management Plan is a vast topic and this article has only scratched the surface of a few aspects. There are many other facets such as the other inputs besides subsidiary plans and documents, how it is used to communicate how the project will be executed and controlled, the importance and usage of a Project Management Information System, and the formality of the Project Management Plan all of which are vital to know and understand for the PMP Exam. A few additional aspects to keep in mind when studying the Project Management Plan are that it is typically a formal written document, that it guides project execution and control, that it is approved by the project stakeholders, and that the project cannot start until the Project Management Plan is approved.

In order to understand this topic completely read the Develop Project Management Plan section in the PMBOK® Guide. Then explain what a Project Management Plan is, how it is developed, and how it is changed to a friend who is not a project manager. Because if you can explain it clearly to them, then you fully understand it yourself; and use a Project Management Plan for your projects because practice makes perfect when it comes to the PMP Exam.

Return to top
---
New Certificate Holders
The following have received their certifications since the last newsletter (through 30 Oct 2014):

PMPs
Tameka Alsop
Michael Baker
Charlayne Beavers
Stephen Blake
David Bojanowski
Bob CecereJr
Sarah Chernati
Henry Engmann
Alexander Flynn
Grace Grande
Omar Hamid
Murdina Hansen
Cynthia Heller
Jeffrey Horowitz
Samantha Humphreys
Sam Icasiano
Kelly Ike
Charles Jijon
Gina Johns
Poornima Kamath
Rachel Koons
Gissela Lieber
John McDermott,Jr.
David Morrow
Victor Pelov
Karthik Sadasivam
Kevin Savage
Tamer Soliman
Adam Szprengiel
Tara Wintner
Kisha Wright

PfMP
Te Wu
Jonathan Benfield
Kevin Wegryn
Sridhar Kumaravelu
John Wyzalek
Vinay Kumar Shankam Narayana

PgMP
John Aschenbrenner
Mirza Baig

CAPM
PRINCE ANNOR
Holly Barry
Christine Holzschuh
Michael Kahrer
James King
David Roach
Brian Timpe,Jr.

PMI-ACP
Jay Jakubowski
Richard Kleindienst,Jr.
Geoffrey Lichtenheim
Zina Motley
Gerald Peyton

PMI-PBA
Christine Holzschuh
Rahul Gupta
Yarimel Rodgers

PMI-RMP
None

PMI-SP
None


Return to top
---
Article Submission & Publication Information
Editor Kristine Clark
Submissions:
Where to Send: Contact the newsletter editor, at editor(:@:)pminj.org for newsletter related items, to submit articles and to provide feedback. All members are invited to submit articles, meeting reviews, or other items of interest for publication.
How to Send Articles: Submit articles as word documents or plain ASCII text attachments via email.
How to Send Graphic files: Submit all graphics files as high-resolution (1MB+) JPEG or GIF file attachments via email.
Publication Information:


Schedule:


Newsletters are published every other month: Jan, Mar, May, Jul, Sep, Nov
Articles due to the Editor by the 5th of the month.
Newsletters will be published via email and on the PMINJ website by the 25th of the month.


Newsletter Team:


Kristine Clark – PMINJ Newsletter Editor
Nora Leary – PMINJ PR / Marketing Communications & Newsletter Writer


Advertising:


Contact Mahendra Gunawardena (d-sponsor(:@:)pminnj.org) for advertising / sponsorship inquiries.
Return to top
---
PMINJ is not responsible for the content or quality of any advertisement included in this newsletter.