Contents
Welcome
Chapter Announcements
Event Reports
Project Management Articles
New Certificate Holders


Article Submission & Publication Information
---
VP Welcome
By Linda Schaldonat VP Business Relationships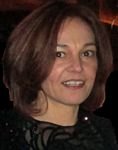 In my new role as VP of Business Relationships, my goal is to foster mutually beneficial, long-lasting relationships with educational institutions and organizations to support PMI New Jersey advance the profession of project management. My strategy will be two-fold - the sponsorship side and enhancing business relationships. In order to increase awareness of the many opportunities available through our chapter, I aim to build a strong team of account executives. To enhance our business relationships, I plan to expand our volunteer team to improve the management of our databases and create a strategy to encompass all customer touch points across the Chapter. My plans are to leverage the Chapter's channels, such as our many existing databases and social media so we can optimize interactions from the customer's perspective to foster customer loyalty. I also plan to develop processes to track, oversee, and organize transactions between our customers and PMINJ to deliver consistent customer experiences.

A relationship is one of those things you cannot measure, yet, like communications, we know how important it is in our professional and personal lives. I am pleased to have the privilege of building relationships with talented and ethical volunteers and sponsors and I look forward to solving many of the distinct challenges our chapter has and helping to shape the future in the area of business relationships. The whole is greater than the sum of its parts and I am honored to be part of this well-rounded and well-grounded Chapter. As our President, Judy Balaban, has said: "a Chapter with a heart as big" and Judy leads by example.
Return to top
---
Chapter Announcements
PMINJ 2014 Survey Results Are In...and We Heard You!
By Kristine Clark
PMINJ's primary mission is to provide opportunities to our membership to enhance their professional growth in the field of Project Management. To ensure that we are continually striving to meet that goal, we conduct a Membership Survey every year to gauge our impact and level of service. The results are in and both the feedback and responses from the various departments have been gathered and are included in summary below.

Career Opportunities, Networking & Vendor Selection
This was the set of questions from which we garnered the most responses and feedback. Some of the comments related to expanding the diversity of the vendors to consultants, recruiters, and the larger employers of PMs in New Jersey. Other comments suggested a career fair, job placement and expanded opportunities for the members of the PMIT group – both with networking and discounts on membership dues and programs.

In response to your feedback, the board is looking to make the following improvements in visibility, access, and increased opportunities:


PMINJ Sponsored Career Fair – We will be looking for input from our members on this in the coming months.
Website Opportunities – A number of you requested more job opportunities to be posted on the website, as well as links to these included in the newsletter. We will look into granting these more visibility, as well as advertising to employers that they can post opportunities on the PMINJ website for free.
Veteran Outreach – There were a few comments regarding reaching out to our veterans for both membership discounts, or mentoring, and we will be researching this option to see what opportunities we can afford to our veterans.
Networking with Other Professional Organizations – In order to increase networking opportunities, we will be creating joint events with organizations such as the Northern NJ Chapter of APICS and the Institute of Supply Management.

Professional Growth & Millennial Outreach
We recognize that we need to work hard to attract and retain new members. To that end, in addition to our current Mentor program, which enables members to utilize the experience and knowledge of mentors in their professional lives, we will also offer a Guest Pass program in coordination with PMI Corporate. The Guest Pass program enables current PMI members to try out membership in their local chapter for free until the end of their PMI membership date. Additionally, we have begun increasing our social media presence to connect with all of our members and keep them informed of the trainings, programs, and opportunities available through PMINJ. A few survey participants requested that the newsletter be published on a monthly basis instead of every other month, but at this time, our staff does not have the resources to accomplish this, so it will remain with the publication frequency of six times a year.

Monthly Meeting Options
There were more than a few comments relating to the monthly meetings and events involving location, price, and requests for daytime meetings. In response to this, the board is looking into planning some daytime events, which may be run by members of our Project Managers in Transition team. These events would include Breakfast with Judy meetings, Lunch and Learns, and others where you would have the opportunity to meet the board members.

A few respondents expressed displeasure over the location and cost of the monthly dinner meetings. Our current Program Dinner meetings in the Main location have not seen a price increase in over 10 years, despite rising costs, by subsidizing approximately 40% of the costs after sponsorship. Additionally, members have the opportunity to join LCI activities before dinner, stop by the Membership table to learn about volunteering and job opportunities, and network with colleagues prior to and following the presentation. The Programs team is always interested in member suggestions for speakers, topics, or potential new venues to maintain the balance of North/Central/South main meeting locations and welcomes new ideas for programs that will help members grow as successful project management professionals.

The entire PMINJ Board would like to thank all who participated in this survey and took the time to share your comments and feedback with us. In the coming year, we will endeavor to address the issues and suggestions you raised, and appreciate the positive feedback as well.
Return to top
---
Event Reports
May 2015 Symposium – Superior Project Management Through Emotional Intelligence

By Jerry Flach
Judy Balaban, President of PMINJ, and Deven Trivedi, VP Symposium, welcomed over 500 attendees to PMINJ's 29th Annual Symposium held at the Pines Manor in Edison, NJ on May 4, 2015.

Vanessa Druskat kicked off the symposium with her keynote affirming the challenge of leadership in light of stress and the demands on our attention. Vanessa cited Social Psychology and Emotional Intelligence (EI) as key insights into this. EI begins with the way you manage yourself. We are in the emotion revolution! Vanessa referenced Daniel Goleman and Richard E. Boyatzis' four categories of EI competency: self-awareness, self-management, social awareness, and social skills. Affirming the Business Case for EI, Vanessa cited a study that showed how self-awareness builds a better work environment 92% of the time vs. non self-awareness which creates a negative environment 72% of the time.

Guy Burns' lunchtime keynote presentation reminded PMs that they are 100% responsible for their communications and as such, need to consider how different personalities communicate to achieve understanding. PMs need to be aware of how the different personalities they encounter receive and respond to information. Guy added fun to the challenge of deciphering communications and showed the value of diverse personalities on a team by affiliating personalities with animals. - a Lion prefers accomplishment, a Monkey appreciation, a Turtle accuracy and a Puppy, agreement.

Eric D Hieger presented the closing keynote and began his Change Leadership presentation by demonstrating that the pace of change has accelerated. Attempts to manage complexity can lead to more ambiguity; volatility is a natural progression and outcome. The new change leadership activates and sustains commitment in contrast with the more staid change management which implies control. "Organizations don't change, people change."

The Symposium had three Tracks: Leadership, People Management and Knowledgebase.


In the Leadership Track: Frank Saladis highlighted the attitude and enthusiasm of the Indispensable Project Manager as LEADER: Likeable, Energetic, Attitude, Deserving, Everyone's, Respect! A world class leader is a world class learner! Richard Heaslip highlighted the "superstar" project and program manager and the governance interactions. Tanveer Naseer highlighted four leadership principles – Build Community, Develop Competence, Earn Credibility, and Cultivate Compassion to drive personal and organizational success.

The People Management Track: David Offenkrantz spoke about transforming stakeholder relationships through collaboration. Deven Trivedi and Chris Turner highlighted how KPMG's Project Management and Change Management efforts are combined to realize business transformation. Jessica Soroky spoke about learning from and through transformation efforts by developing effective, high performing teams.

The Knowldgebase Track: Raju Rao began with defining how PMs can leverage a more 'Dynamic' WBS to move beyond Scope Management to other stages of the project lifecycle in line with objectives. Katia Passerini discussed measuring the knowledge and learning that a project generates or assures among a project's or product's outcomes. Te Wu affirmed how PMs can and do deliver value in every aspect of the project management profession.

More information about these amazing speakers and topics, their presentations and recorded webinars will be available on the website.

Return to top
---
Corporate Outreach Team Attends Data Connectors Tech-Security Conference
By Tod Burrus

Our chapter was very fortunate to be given a vendor table at the Data Connectors Central New Jersey Tech-Security Conference on Thursday, March 12, at the Westin Princeton at Forrestal Village. Linda Schaldonat, PMP, Tod Burrus, and John N. Tse, PMP, CSM, were on hand and took turns fielding questions and introducing several IT Security Managers and Professionals to our chapter benefits, many of whom knew very little or nothing at all about PMI.

For John, it was a reminder that PMI asks us to deliver a consistent message when talking about the organization to folks in this category. He shared the following facts from the PMI Brand presentation:


PMI is the world's largest Project Management member association, representing more than half a million Project Managers in over 185 countries.
As a global thought leader and knowledge resource, PMI advances the profession of Project Management by developing global standards and credentials, creating collaborative communities, and conducting and publishing academic research.

There was a good turnout at the conference and many were interested enough to provide us with their contact information so that we can follow up with them. But it wasn't all newbies in the crowd - Sherree Cushner, PMP, stopped by the table and confirmed the importance of her PMI training to her most recent assignment at Johnson and Johnson. She inherited a multi-year SAP project and had no SAP experience. The project came in on time, within budget and scope! Her team created a plan that is now being used as a Gold Standard within J&J. We were also pleasantly surprised to reconnect with Cindy Cortell who delivered the presentation for the winner of our chapter's 2009 Project of the Year Award! All agreed it was a very successful outreach and it was personally rewarding for our volunteers.

The Central New Jersey Tech-Security Conference featured 40-60 vendor exhibits and 8-12 educational speaker sessions discussing current tech-security issues such as cloud security, email and social media security, VoIP, LAN security, wireless security, USB drives security & more.

Return to top
---
March 2015 Meeting - Large Scale ERP Deployments Using the Microsoft Project Portfolio Management Solution
By John Haggerty

The keynote presentation for March's monthly program was "Large Scale ERP Deployments Using Microsoft Project Portfolio Management Solution" presented by Alexander Rodov, PMP, MCTS, CSM, Managing Partner of Trusted IT Group and a distinguished Microsoft Most Valuable Professional. The presentation focused on Microsoft Project Server and how it extends the capabilities of Microsoft Project to further define complex scopes, analyze resource workloads, align corporate strategic drivers to project portfolio, increase stakeholder visibility, and make data-driven decisions.

Alex began with a basic overview of Project Server and noted some key features. The project center feature supports reports across an organization at the project level by assigning Enterprise Custom Fields at the task, project, and resource level to customize the Project Server data. This benefit allows the managers to further examine the project details. Another key feature is the resource center which analyzes resource workloads by project and resource. This allows organizations to calculate future resource requirements and better manage multiple workstreams. These combined features allow for portfolio optimization by aligning each project directly to a corporate driver and strategic objective.
Project Server also stores custom calendars, views, tables, filters, and fields and updates users to real-time data and allows teams to efficiently work together from virtually anywhere, especially work from home. Prior to the presentation, a Project Manager working primarily in Germany described the challenge of working within Germany's work hour restriction of maximum 10 hour/day and 50 hour/week, especially when his business trips are only four days long and travel time can exceed 60% of the trip. After the presentation, he noted this feature of Project Server would definitely reduce that challenge. This feature also has the potential to improve productivity of work from home employees with more visibility for management.

Alex concluded the presentation with how project server integrates everything together with the "Ultimate Matrix Approach." The principle of this approach is to deconstruct a large, complex objective down to multiple simple objectives that can be easily managed. The relationships and metrics of these simple objectives must then be setup according to resources, schedules, issues, risks, constraints, and especially external dependencies. The top three major reasons for failure of Enterprise Project Management solutions is due to discrepancies in scope, lack of stakeholder transparency, and efficient communication. This Ultimate Matrix Approach through Project Server addresses these issues and ensures successful ERP deployments.

Additional Information about this program including the presentation slides, pictures, and the webinar are available on the website.
Return to top
---
Project Management Article
Traditional Project Management versus Agile Project Management- How are they different?

By Adrienne Wheelwright
Agile seems to be in the news a lot these days, and this article will delve into some of the role and responsibility differences between traditional and Agile project management.

Traditional Project Managers are responsible for charters, resources, schedules, costs, scope, change control, communications, quality, risk and procurement. Frequently, they also prepare business requirements, presentations and any additional project information needs.

Agile shifts traditional project responsibilities to the team. For example, if a resource reassignment decision needs to be made, the team would decide and take action. At the moment, Scrum remains the most popular framework under the Agile umbrella. The Scrum Guide as authored by the co-founders, Ken Schwaber and Jeff Sutherland is available as a 16-page light read.

In Agile, Scrum, one of many agile practices, provides a framework for roles and responsibilities within the team. These roles are Product Owner (PO), Scrum Master and the Development Team.

The Product Owner (PO) is responsible for all business decisions to create the right product, at the right time and address competing priorities. The PO, who is not a committee, is available to the Development team to ensure decisions are made as quickly as possible.

The Scum Master is the team's coach and ensures that they work together at a highly efficient level. The Scrum Master removes obstacles affecting the team, facilitates work sessions and handles some traditional project manager tasks including issues resolution and progress tracking. The Scrum Master is also responsible for the process and how efficiently it is used by the team to achieve the PO's vision.

The Scrum Team is responsible for project management responsibilities that will deliver a quality product to the PO. In Agile, the entire Scrum Team welcomes changes to ensure product goals are met. They also make decisions on engineering practices, schedules, resources and technical strategies to achieve a high quality product. The Development Team are the worker bees who get the work done including programming, change requests, testing and other tasks.

While there is a "single wringable neck" i.e., the PO, the success of the initiative is truly shared by the entire Scrum Team, and not the responsibility of one person.

Agile Organizations
The ScrumAlliance and Scrum.Org are the only two credible certifying bodies in the world of Scrum. PMI has recently added the Agile Certified Practitioner (ACP) as a newer certification. The ACP, however, is broader and also requires professionals become familiar with other Agile practices such as Kanban, eXtreme Programming (XP), etc.

2015 PMI-ACP Exam Changes
In July 2015, the PMI-ACP exam will change based on a recent study involving Agilists from 60 countries.

If you have questions or need guidance on certification paths, please reach out to the Agile LCI Chairperson, Nitin Khanna, who served as a resource for this article, at pminj.agile(:@:)gmail.com. Nitin currently holds multiple certifications from various bodies, including PMI. He is a Scrum Coach and is familiar with bridging the gap between traditional Project Management and Agile practices. He is also familiar with scaling Scrum Teams via different formal approaches such as "Large-Scale Scrum (LeSS)" or "Scaled Professional Scrum (SPS)" and "Scaled Agile Framework (SAFe)".


Return to top
---
New Certificate Holders
The following have received their certifications since the last newsletter (through 30 Apr 2015):


PMPs
JULIOEduardo CABRERADELCASTILLO
Corrado DePinto
Derek Fields
Gul Goksel
cecil hamilton
Marianne Hosty
Carla Kimmel-Smith

Robert Lambert
Marilynn Manata
Philip Merola
Vincent ODowd
Mira OSullivan
Jayesh Patel

Jonathan Port
Vineeth Rajendran
Moumita Rawal
Steve Santucci
Shannon Simon
Lukas vanderKroft
Subhash Warrior


PfMP
None

PgMP
None

CAPM
Ian DiBruno

PMI-ACP
Jacob Friedman
Jeffery Weis

PMI-PBA
None

PMI-RMP

Debra Foote
Samson Tom,Ph.D.


PMI-SP
None


Return to top
---
Article Submission & Publication Information
Editor Kristine Clark
Submissions:
Where to Send: Contact the newsletter editor, at editor(:@:)pminj.org for newsletter related items, to submit articles and to provide feedback. All members are invited to submit articles, meeting reviews, or other items of interest for publication.
How to Send Articles: Please submit articles as word documents or plain ASCII text attachments via email.
How to Send Graphic files: Please submit all graphics files as high-resolution (1MB+) JPEG or GIF file attachments via email.
Publication Information:


Schedule:


Newsletters are published every other month: Jan, Mar, May, Jul, Sep, Nov
Articles due to the Editor by the 1st of the month.
Newsletters will be published via email and on the PMINJ website by the 25th of the month.


Newsletter Team:


Kristine Clark – PMINJ Newsletter Editor
Nora Leary – PMINJ PR / Marketing Communications & Newsletter Writer
Rose Sullivan – Newsletter Writer
John Haggerty – Newsletter Writer

Adrienne Wheelwright – Newsletter Writer



Advertising:


Contact Mahendra Gunawardena (d-sponsor(:@:)pminnj.org) for advertising / sponsorship inquiries.
Return to top
---
PMINJ is not responsible for the content or quality of any advertisement included in this newsletter.