30th Annual Symposium
By Jerry Flach and John Bufe
At 8am sharp on May 2nd, Judy Balaban, President of PMINJ chapter and Jerry Flach, Director Symposium, kicked off the 30th Annual Symposium to a full house at the Pines Manor in Edison NJ. Opening keynote speaker, Brett Knowles, consultant and thought Leader in strategy planning and execution picked up this year's Be Strategic: Revive Your Project Portfolio Management Skills theme with his presentation on Strategic Project Portfolio Management Using the Balanced Scorecard. Strategy needs to be part of the ongoing conversations and PMs have to make it simple enough to communicate and ensure that it's understood by everyone so that all decisions are based on strategy from moment to moment. Multiple views can be captured and prioritized by first creating a Strategy Map then weighting objectives and assessing current state including process alignment. A Balanced Scorecard also requires that the organization and project team proactively consider project and strategy alignment over time.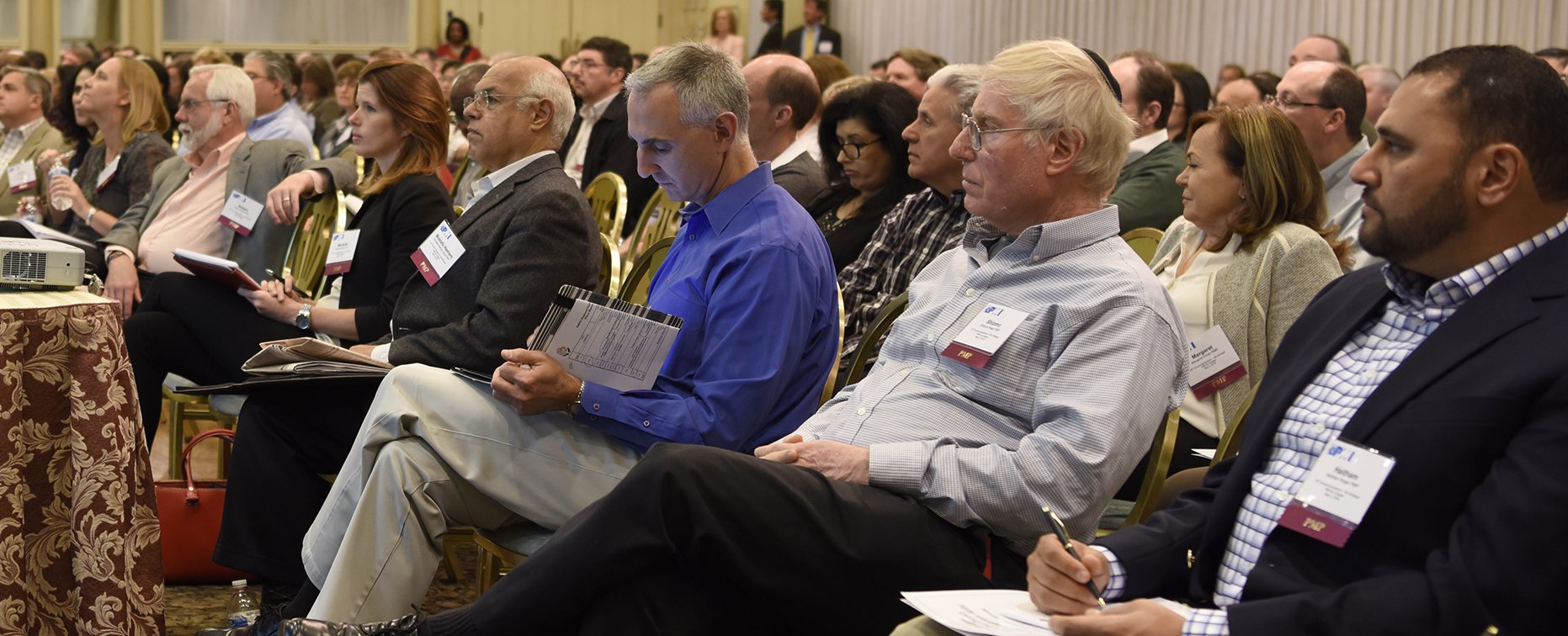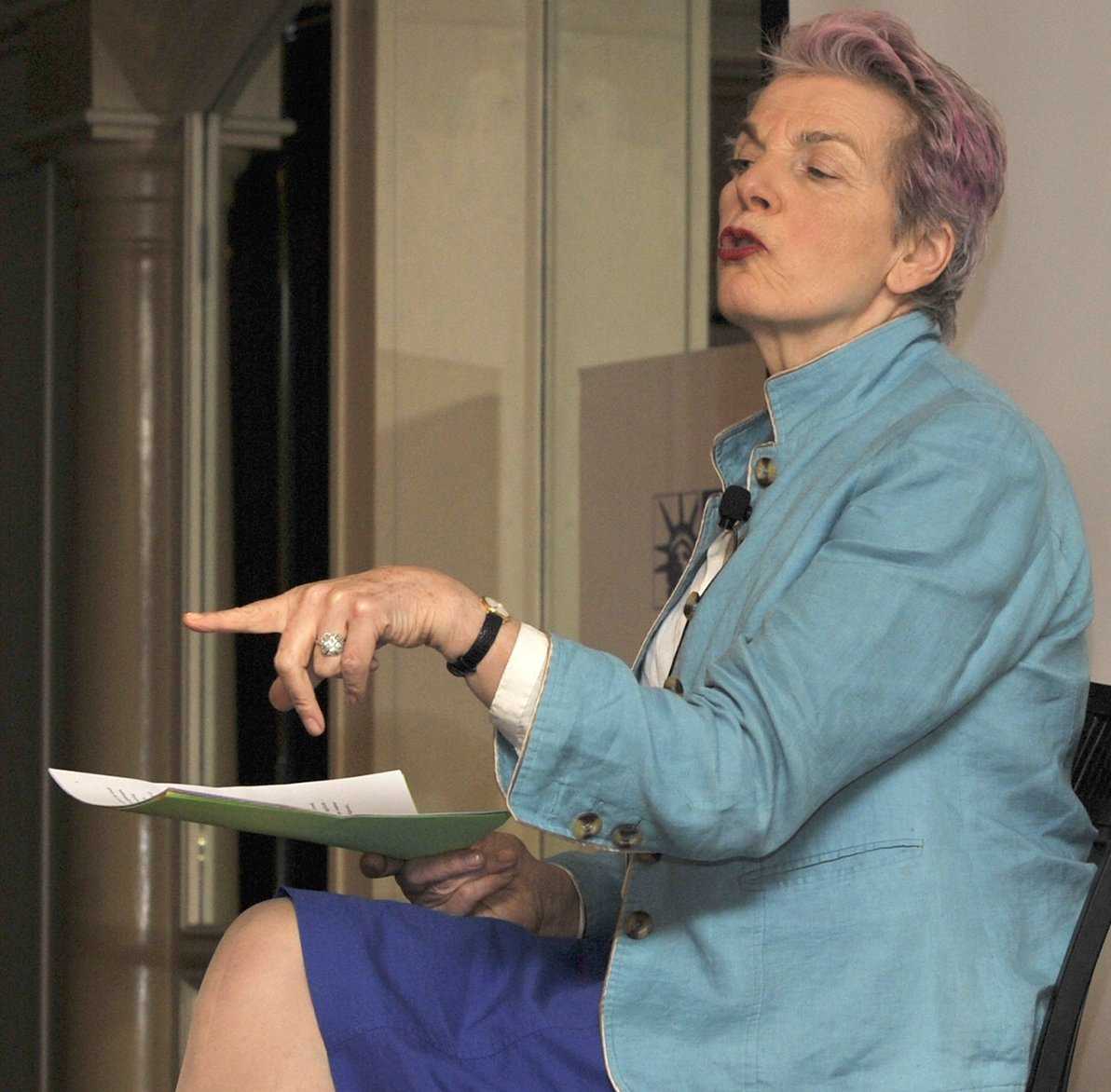 The lunch keynote speaker was Lorna Kelly, a transformation speaker and author of "The Camel Knows the Way" and "In the Footsteps of the Camel". She held the crowd's rapt attention with the story of her personal encounter with Mother Teresa and the Missionaries of Charity. Lorna described how she tended to the poorest in Calcutta with the Missionaries. Lorna defined Mother Teresa's decisive, passionate, joyful and well organized leadership skills, bringing the audience with her on an inspirational journey.

Closing keynote speaker, Carl Belack, author of "Managing Complex Projects", and practitioner, consultant, speaker, and educator in project and program management elaborated on brain science to reveal sub-conscious biases and other influences that impact behavior, interpersonal interactions, and decision making. Attendees learned how to accept, recognize and minimize the adverse effects of biases using portfolio management decision making processes. He highlighted anchoring bias, that is over reliance on 'first' information, overconfidence in personal beliefs through confirmation bias, and optimism bias; be aware!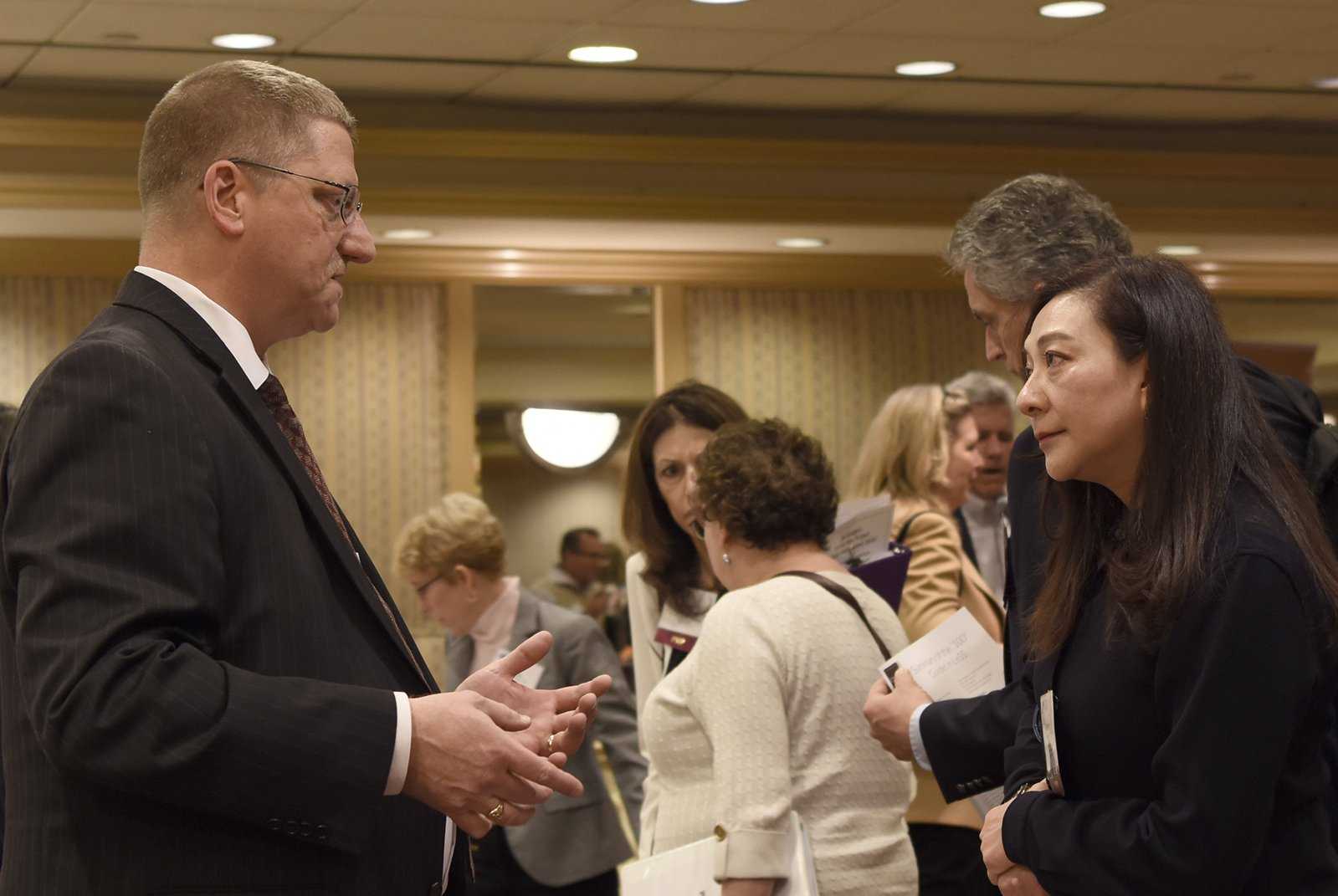 Several value added tracks provided PMPs with the opportunity to gain insights and PDUs across the leadership strategic, and technical categories of PMI's new Talent Triangle. In the leadership track: Jerry Brightman President of The Leadership Group, launched with an interactive session that challenged mental models as required to reframe problems and opportunities and bring in new perspectives for sustained project and portfolio management success. Tom Crea, an ex-Army officer and experienced leader empowered attendees in his session to continue striving for excellent interpersonal communication skills among the essential career and personal skills for anyone especially project managers! John Stenbeck, Founder of GR8PM, Inc. and Agile expert shared inspirational and insightful strategies on how to develop your innate leadership skills by conquering ones fears and engaging with others in thoughtful goal setting.


In the Strategic track, Ed Chapel and Te Wu highlighted Portfolio Management as the bridge between ideas and planning and concrete action. Portfolio Management increases project success and can be set up first by assessing current state practice, taking inventory of existing work and assuring the governance model and training. Robert Medary continued the track with Hybrid Agile "The Best of Both Worlds" in which he combined waterfall and Agile methodologies, for example having users provide feedback at an early stage, to minimize risk. Lindene Patton finished with a discussion on risk management, citing $4.7T in financial risks from climate related impacts and its resulting impact on lowered S&P ratings throughout the supply chain. Solutions such as resiliency strategies and related infrastructure investments are required especially in the face of unsustainable escalating insurance costs.

In the Technical track, Sadiq Shariff and Baisali Sarkar started with the 3Ps of Project, Programs and Portfolio Management to align budget scope and metrics when unleashing the Value of Program Management. Aita Salasoo provided PMs with tools and techniques for managing and communicating complex stakeholder relationships such as in multi-vendor and platform environments. Attendees were given a detailed questionnaire to leverage when interviewing stakeholders.


This year the symposium included a Career Track for PMs seeking new opportunities. Attendees had the confidence bolstered with a career panel session; discussions with hiring managers and recruiters; and advice for resumes, interviews, and the process to complete the transition to their next position.

The 30th Annual Symposium affirmed PMINJ's commitment to excellence in Project Management and the value its members receive.