Contents
Welcome
Chapter Announcements
Event Reports
Project Management Articles
New Certificate Holders


Article Submission & Publication Information
Advertisers:
---
VP Welcome
By Sandra Baptiste, VP-Administration


Hello Fellow Members!

It's been a joy and a privilege serving as your VP-Administration for the past four years. Thank you for trusting me to serve in this capacity. As always, I am dedicated to providing the best service and seek to continuously raise the bar on the level of Chapter operations.

Even though PMINJ is a non-profit organization, the PMINJ Board is committed to continuing serving you, our Membership, in the most efficient and effective manner. In other words, we run the Chapter like a business which involves Strategic and Tactical Planning, Financial Management, Portfolio Planning and Prioritization, Performance Reporting, Continuous Improvement … just to mention a few.

The Board conducted working sessions in November and January to develop 2016 Strategic and Tactical Goals, as well as to review and revise our Vision, Guiding Principles and Strategic Objectives.
Strategic Objectives:
1. Engage and develop members in the Project Management profession
2. Increase the value of PMINJ membership
3. Provide an environment that promotes collaboration and networking
4. Increase awareness of PMINJ
5. Demonstrate the value of applied project management practices to NJ through outreach
6. Foster mutually beneficial partnerships
7. Maintain and enhance chapter operations

The Board approved the Operating Budget for 2016 to ensure that as a non-profit organization we remain financially viable now and in the future. They also prioritized and approved the Portfolio of Projects thereby making sure we are working on the right initiatives that deliver the most value for our membership.

Now that the planning is done – it's time to execute – and outperform!

"Efficiency is doing things right. Effectiveness is doing the right things". Peter Drucker.


Return to top
---
Chapter Announcements
PMINJ Volunteer of the Quarter 1Q2016 - Laura Pinto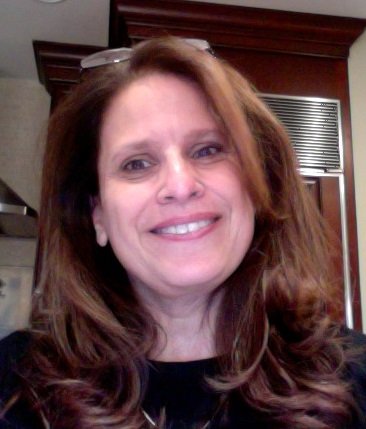 Laura has been an active volunteer of the Symposium Registration Team for more than 10 years. Laura can be counted on not only to do a great job with her specific area of responsibility (preparing the certificates for the attendees, vendors, & speakers) but she regularly offers her time to help make the overall event registration process more efficient.

With a smile on her face, Laura works at the registration table for the symposium and makes registration experience pleasant for the attendees. Laura is always willing to pitch in and help to coordinate the registration activities when needed. On multiple occasions, she came to the rescue for the registration team, when a team member could not attend the event due to a personal emergency. Laura regularly provides suggestions for improvements for the registration process and shares her ideas during the Symposium Lessons Learned session. Laura always goes the extra mile to help our chapter members and other volunteers. The success of PMINJ's symposium and other chapter events is attributed to the volunteers like Laura.


Return to top
---
Breakfast with the Board
Back by popular demand – it's Breakfast with the Board! PMINJ Board members will host breakfast meetings to start a series of casual meetings and candid conversations about the Chapter, its services, the profession, and how PMINJ can help support members' growth and success as project management professionals.

Breakfasts will be held at locations around the state, so if you're interested in joining the conversation, check the calendar on the website for an upcoming breakfast, and sign-up to attend. Only PMINJ Members are eligible to register for the breakfasts, and reservations will be limited to 10 people per event. Registration will open about two weeks prior to each event, and will close three days before the event, or when reservations are full, with location details / directions sent to registrants the day before the event.

Have breakfast with a Board member, and join the conversation! See additional details and schedule on the website.

Return to top
---
Project Management Business Administration Workshop
Do you need to sharpen your Strategic Planning or Business Development skills? If so, then you should consider attending the upcoming June workshop. PMI requires a minimum of eight Professional Development Units (PDUs) or eight Contact Hours focused on Strategic Planning and/or Business Development. The PMBA provides eight contact hours to satisfy both the Strategic Planning element and Business Administration element.

At the completion of the PMBA course, attendees will be able to lead teams in Strategic Planning efforts, have a positive impact on the profitability of the company, and thus demonstrate more value to the company as an employee.

Learn more and register on the PMINJ website.


Return to top
---
Event Reports
30th Annual Symposium

By Jerry Flach and John Bufe
At 8am sharp on May 2nd, Judy Balaban, President of PMINJ chapter and Jerry Flach, Director Symposium, kicked off the 30th Annual Symposium to a full house at the Pines Manor in Edison NJ. Opening keynote speaker, Brett Knowles, consultant and thought Leader in strategy planning and execution picked up this year's Be Strategic: Revive Your Project Portfolio Management Skills theme with his presentation on Strategic Project Portfolio Management Using the Balanced Scorecard. Strategy needs to be part of the ongoing conversations and PMs have to make it simple enough to communicate and ensure that it's understood by everyone so that all decisions are based on strategy from moment to moment. Multiple views can be captured and prioritized by first creating a Strategy Map then weighting objectives and assessing current state including process alignment. A Balanced Scorecard also requires that the organization and project team proactively consider project and strategy alignment over time.


The lunch keynote speaker was Lorna Kelly, a transformation speaker and author of "The Camel Knows the Way" and "In the Footsteps of the Camel". She held the crowd's rapt attention with the story of her personal encounter with Mother Teresa and the Missionaries of Charity. Lorna described how she tended to the poorest in Calcutta with the Missionaries. Lorna defined Mother Teresa's decisive, passionate, joyful and well organized leadership skills, bringing the audience with her on an inspirational journey.

Closing keynote speaker, Carl Belack, author of "Managing Complex Projects", and practitioner, consultant, speaker, and educator in project and program management elaborated on brain science to reveal sub-conscious biases and other influences that impact behavior, interpersonal interactions, and decision making. Attendees learned how to accept, recognize and minimize the adverse effects of biases using portfolio management decision making processes. He highlighted anchoring bias, that is over reliance on 'first' information, overconfidence in personal beliefs through confirmation bias, and optimism bias; be aware!

Several value added tracks provided PMPs with the opportunity to gain insights and PDUs across the leadership strategic, and technical categories of PMI's new Talent Triangle. In the leadership track: Jerry Brightman President of The Leadership Group, launched with an interactive session that challenged mental models as required to reframe problems and opportunities and bring in new perspectives for sustained project and portfolio management success. Tom Crea, an ex-Army officer and experienced leader empowered attendees in his session to continue striving for excellent interpersonal communication skills among the essential career and personal skills for anyone especially project managers! John Stenbeck, Founder of GR8PM, Inc. and Agile expert shared inspirational and insightful strategies on how to develop your innate leadership skills by conquering ones fears and engaging with others in thoughtful goal setting.

In the Strategic track, Ed Chapel and Te Wu highlighted Portfolio Management as the bridge between ideas and planning and concrete action. Portfolio Management increases project success and can be set up first by assessing current state practice, taking inventory of existing work and assuring the governance model and training. Robert Medary continued the track with Hybrid Agile "The Best of Both Worlds" in which he combined waterfall and Agile methodologies, for example having users provide feedback at an early stage, to minimize risk. Lindene Patton finished with a discussion on risk management, citing $4.7T in financial risks from climate related impacts and its resulting impact on lowered S&P ratings throughout the supply chain. Solutions such as resiliency strategies and related infrastructure investments are required especially in the face of unsustainable escalating insurance costs.

In the Technical track, Sadiq Shariff and Baisali Sarkar started with the 3Ps of Project, Programs and Portfolio Management to align budget scope and metrics when unleashing the Value of Program Management. Aita Salasoo provided PMs with tools and techniques for managing and communicating complex stakeholder relationships such as in multi-vendor and platform environments. Attendees were given a detailed questionnaire to leverage when interviewing stakeholders.

This year the symposium included a Career Track for PMs seeking new opportunities. Attendees had the confidence bolstered with a career panel session; discussions with hiring managers and recruiters; and advice for resumes, interviews, and the process to complete the transition to their next position.

The 30th Annual Symposium affirmed PMINJ's commitment to excellence in Project Management and the value its members receive.
Return to top
---
2016 Tour de Franklin Charity Bike Ride Was a Great Success
By Doreen Clark

The 2016 Tour de Franklin Charity Bike Ride, held on April 24, 2016, was the largest in the Franklin Food Bank's history with 775 participants raising $78,000 for the Food Bank. The event is the Food Bank's largest annual fundraiser and takes a team of over 100 volunteers months of planning to secure support from many local businesses and the community to make the day a success.

For the past five years, PMINJ volunteers have been a vital part of that support. The Tour de Franklin has grown significantly from the inaugural ride in 1989 when 30 riders banded together to raise $1,500 to between 400 -700 annual participants. To manage that growth, the Food Bank partnered with PMINJ for help with the event planning, execution and analysis. PMINJ's role has expanded from event day volunteers in 2011 to volunteer management, process improvement, total event planning, public relations management, and management of food donations for the cyclists.

This year the Planning Committee made significant infrastructure changes to further accommodate the recent growth including moving the Tour to a new venue, implementing a new registration platform, and expanding the use of social media as a communication forum. PMINJ volunteers not only helped plan and execute the changes but also led and participated in planning committees for four months leading up to the Tour. Committee members in 2016 include:


| | |
| --- | --- |
| PMINJ Member | Planning Committee Role |
| Doreen Clark | Public Relations / Media Coordination |
| Lystra Haynes | Food Planning & Donations |
| Melinda Posipanko | Volunteer Coordination |

Nine additional PMINJ members volunteered on the day of the Tour. PMINJ volunteers often manage processes or volunteer teams during the Tour, providing critical structure during an extremely busy day.

The Franklin Food Bank is not part of any government agency and is supported only by community donations and targeted grants. While the $78,000 raised by the Tour de Franklin sounds like a lot, it is a small fraction of the Food Bank's annual budget. Demand for the Food Bank's services have increased approximately 10% each year since 2007 with close to 12,000 food packages provided to Franklin Township residents in 2015. The Food Bank seeks innovative ways to fight hunger, including managing a community garden, working with local farms for surplus produce, and collaborating with larger food networks.

Thank you to everyone who contributed to make the 2016 Tour de Franklin a success!

Return to top
---
Bristol-Myers Squibb Resource Management Day
By Tod Burrus

Volunteers from the PMINJ Corporate Outreach group participated in Resource Management Day on April 13th at Bristol-Myers Squibb (BMS) at their location just off Route 1 in New Brunswick. Many thanks to Kate Bogumil, a chapter member and consultant at BMS for suggesting to her manager, Roger Williams, to involve PMINJ. Claudia Campbell-Matland and Bruce Fieggen also participated. Bruce presented a one-hour interactive and engaging lecture on Portfolio Management as it relates to prioritization and allocation of resources as well as changes to the CCR, as there were PMP certified Project Managers in the room with questions about the changes.

Between sessions, BMS Project Managers from disparate groups and locations highlighted their projects with visual displays. Claudia perused the displays while Tod manned the chapter table. One of the main messages shared was that the PMINJ chapter encourages all members to think about whether their employer would appreciate our involvement in a similar event. The purpose of Corporate Outreach is to strengthen awareness and build relationships with corporations, while providing members an excellent opportunity to volunteer and share their positive experiences, knowledge and skills.

Return to top
---
Project Management Article
Mind Map Your Way to Success

By Igor Zdorovyak
Why is it difficult to get the whole picture from one or even several pieces of information? Sometimes the information is just too fragmented and chunks of linear information do not stimulate most people's brains. So what is the best way to comprehend and learn? I hope to shed some light into this mind boggling dilemma that we all face.

Tony Buzan popularized a thinking technique called "Mind Mapping" which resulted in a Nobel Peace Prize nomination in 2011. Tony once said "The more you know and learn, the easier it is to learn and know more."

What is Mind Mapping?
Mind mapping is a visual tool that enables us to structure, organize, prioritizing, brainstorm, learn and memorize information in a highly specialized way. Traditional notes require a person to scan the information from left to right and top to bottom of the page but the brain's natural preference is to scan the entire page in a non-linear fashion. Mind Mapping combines words and pictures in a nonlinear fashion thus helping simulate logic (left brain) and creative thinking (right brain) thus stimulating both parts of the brain.

There are many Mind Mappers out there – two you might recognize are Leonardo da Vinci and Albert Einstein.

The benefits of Mind and Visual Mapping are virtually endless. Here are just a few:

Ability to present and understand the big picture.
Expend the big picture into detailed information.
Understand complex information at a glance.
Better retention of the information.
Organize and prioritize the information.
Planning for strategy.
Memorizing key materials.
Brainstorming ideas.
Problem solving.

Are You Ready to Give Mind Mapping a Try?
To start: think of a dinosaur in a jungle near a volcano. Now close your eyes and think of a dinosaur in a jungle near a volcano.

Did you actually see the words "dinosaur in a jungle near a volcano" or did you envision a dinosaur in a jungle near a volcano? Did you think of Dino from The Flintstones? If so, then immediately contact me because you have a very vivid imagination!

When it comes time to recall your Mind Map from memory, the words you write down become secondary and the visual images, colors and symbols you use are what leave a lasting impression on your long-term memory. All of this works together to help improve your photographic memory and recall of information.

Now you know the meaning behind the quote: "A picture is worth a thousand words."

How to Draw a Mind Map
You don't have to be an artist to draw a Mind Map! Here are some quick guidelines to help you draw your first Mind Map:


Write or draw key-topic/idea that represent the central image and the topic you are mapping.
From there, draw branches. Keep drawing additional branches that extend from the main branch. These represent sub-topics of the words or images of the main branch (see example below).


Example of Mind Map of what make you Happy.


Utilizing a Mind Map
Boeing condensed its manual into a 25-foot-long Mind Map. This enabled its aeronautical engineers to learn in a few weeks what had previously taken a few years. I can't promise you this type of results. But with practice who knows you may be able to do better.

Retaining Your Mind Map in Memory
Here are some tips to help you build a strong long-term memory of the information you are learning:


Symbols are good at classifying different types of thoughts and ideas.
Keep keywords short and to the point.
It's OK to diverge from one branch category to multiple subcategories.
Use Colors.
Varying style and dimensions.
Use codes to help draw your attention to specific sections of the map.
Use good spacing between topics to separate your ideas.
Use stimulating images/pictures throughout the map.
Shapes to represent ideas and segments of the map.
UPPER and lower case to emphasize importance of words.
Font styles and size to separate ideas and topics.

Recalling a Mind Map
What if you need to recall your Mind Map perhaps at executive meeting or an exam? Drawing a Mind Map can help to stimulate imagination while at the same time creating strong associations. And it is these two factors that stimulate long-term memory and recall of information. Review it to refine or correct certain areas. This will enable you to fill in any areas which may have been missed and this will also reinforce important associations.

To move your Mind Map from your short term to your long term memory Tony Buzan recommends the following interval review schedule:

After 10-30 Minutes
After a Day
After a Week
After a Month
After Three Months
After Six Months

At this point your Mind Map will become part of your ongoing long term memory. Take these techniques for a test spin and let me know how it turns out for you.

Igor Zdorovyak is a PMINJ Marketing/PR volunteer. If you'd like to share your success story, then please contact him at SuccessIZHere@outlook.com – you might be part of his next feature!
Return to top
---
New Certificate Holders
The following have received their certifications since the last newsletter (through 30 April 2016):

PMPs
Mona Abdeo
Elizabeth Alexander
Joan Berg
Haiwahangela Chen
James Cunningham
Kevin Daubert
Carl Enriquez
Joaquin Garcia
Sarah Gerardo

Roosevelt Jefferson,III
Claire Johnson
Kevin Johnson
Patricia Kissinger
Joseph Kubler
Ajay Kumar
Lisa Kurzman
Rick Lieberman
Irena Maksimovic

Charles Mandala
Elizabeth McCutcheon
Kevan Meltzer
Eddy Miller
David Peterson
Simon Purdy
Giulia Stephanik
John Straley
Susan Trapp
Kathleen Walsh


PfMP
Ray Leslie


PgMP
Prasad Kulkarni


CAPM
Thomas Canto
Jared Coffin
Dipeshkumar Patel


PMI-ACP
Srinivasa Chekuri
Anu Khandelwal
Vujwala Vangury


PMI-PBA
Abhijit Sheth

PMI-RMP
Karl Cheney


PMI-SP
None


Return to top
---
Article Submission & Publication Information
Editor Deb Foote
Submissions:
Where to Send: Contact the newsletter editor, at editor(:@:)pminj.org for newsletter related items, to submit articles and to provide feedback. All members are invited to submit articles, meeting reviews, or other items of interest for publication.
How to Send Articles: Please submit articles as word documents or plain ASCII text attachments via email.
How to Send Graphic files: Please submit all graphics files as high-resolution (1MB+) JPEG or GIF file attachments via email.
Publication Information:
Schedule:


Newsletters are published every other month: Jan, Mar, May, Jul, Sep, Nov
Articles due to the Editor by the 1st of the month.
Newsletters will be published via email and on the PMINJ website by the 25th of the month.


Newsletter Team:


Deb Foote – PMINJ Newsletter Editor
John Haggerty – PMINJ Newsletter Writers
Harsha Mestri – PMINJ Newsletter Writers
Adrienne Wheelwright – PMINJ Newsletter Writers


Advertising:


Contact Linda Schaldnot (vp-BusinessRelationships(:@:)pminnj.org) for advertising / sponsorship inquiries.
Return to top
---
PMINJ is not responsible for the content or quality of any advertisement included in this newsletter.