Contents
Welcome
Chapter Announcements
Event Reports
Project Management Articles
New Certificate Holders


Article Submission & Publication Information
Advertisers:
---
VP Welcome
By Mark Barash, VP-Membership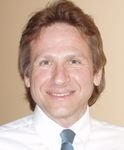 It has been an exciting year in PMINJ with many new programs and offerings! I want to take this opportunity to share with you some perspective from the Membership area.

Large, Active and Engaged Membership
I am pleased to report that the membership stood just over 4,900 members at the beginning of this month, which is more members than we ever had before. More important than numbers, however, is an active and engaged membership who get a high value from their membership, and yes, of course, who want to renew membership every year.

Beyond just being a member and paying your dues, we like you to be ACTIVE, which means you find value in what we offer -- taking advantage of our PROGRAMS, SYMPOSIUM and IPM Day, LinkedIn and Facebook sites, our professional development offerings, our Workshops, our LCIs, the online webinars, our PM of the year program, Project of the Year, etc., etc.!!

Beyond that is volunteering, which I see as becoming a truly ENGAGED member. There are many varied volunteer opportunities posted in the website continuously, that enable you network within and outside the Chapter, develop leadership skills, help to run the Chapter, fulfill yourself, and of course to earn PDUs. There is no shortage of opportunities, and I am amazed at the fantastic and dedicated work of our current roster of 300+ volunteers. It really is a win-win for the volunteers and the Chapter and their great work is what makes the Chapter so strong. Volunteers with dedication who love what they do often find themselves being asked to join the Board as a Director or even run for a VP position.

About the Membership Team
In our area, we have been running the Member Service Center for two years and hope that you have found it to be highly useful as your point of contact for anything you need from our Chapter including questions and online registration for all events. We have been privileged to have Cathy Bruce and her excellent all-volunteer team running the Center. You can contact the Member Service Center at MemberServices(:@:)pminj.org.

During this program year, we formed a dynamic new Membership Communications team, led by Wes Tervo. The previously-established Member Retention Initiative team has expanded its mission beyond email notifications and phone calls about renewals. Wes has taken this team to a new level with two initiatives:

Each new member is now given a phone call by the Membership Communications team volunteers, to understand their interest in the Chapter and provide any information about how to best leverage their membership. We encourage all new members to volunteer because it is a great way to learn about the chapter and immediately get benefit.
Beginning in April, we introduced a monthly New Member Orientation at the main site. If you are interested in that then be sure to contact our Member Service Center at MemberServices(:@:)pminj.org to register.


Please feel free to share your thoughts about the Chapter through our Member Service Center and, of course, reach out to me anytime at VP-Membership(:@:)pminj.org.

I wish all of you an excellent summer, and look forward to seeing you all at the Program meeting on September 20!!


Return to top
---
Chapter Announcements
New PMINJ VPs - Effective 01 September
Congratulations to the new PMINJ officers for the 2016 – 2018 term:

Sandra Baptiste – VP Administration
Joyce Nussbaum – VP Finance
John Tse – VP Professional Development
Darlaine Scott McCoy – VP Symposium



Return to top
---
Breakfast with the Board
There is still time to register to have a free breakfast with one of PMINJ's Board Members!

Just as in previous years, by joining the Board for breakfast you'll get to be involved in an informal conversation about the Chapter, its services, the profession, and how the Board can help support your growth and success as a project management professional. In addition, you'll get the opportunity to meet other members in a casual setting.

The event is limited to members and to only one event per member. Check the PMINJ website for additional details.



Return to top
---
PMINJ Scholarship Recipients
PMINJ awarded ten scholarships in 2016. The PMINJ College Scholarship is intended to give back to the individuals who support the Project Management profession and the PMINJ Chapter. Scholarships are neither need-based scholarship nor are they restricted to a particular field of study. The awards are earmarked to assist the children of members of the PMINJ chapter who have aspirations of attending and succeeding in college and should help defray the high costs of continuing one's education beyond high school.

The complete list of 2016 recipients can be found on the PMINJ website. Congratulations to all the recipients – now go hit the books!



Return to top
---
PMP Study Group
Are you preparing to take any of the PMI exams? Did you know that studying in a group could increase knowledge retention, expand your access to information, and boost motivation? Verbalizing concepts and explaining material to others helps to reinforce ideas resulting in improved knowledge retention. Group study also allows for varied views, insights and information to be shared in one place. That sharing creates an open discussion and enhances your thinking skills. Speaking out loud in a group or trying to explain something to someone else helps to reinforce your own knowledge. Finally, having a team that depends on you can increase your motivation and improve your focus because you'll feel obliged to help everyone succeed.

Details about current groups are posted on the PMINJ website. Are you interested in starting a new study group? Contact webmaster(:@:)pminj.org to post information about new groups.


Return to top
---
Volunteering for PMINJ
PMINJ is an organization that is run by volunteers. It is through the dedication and commitment of individuals that we are, and will continue to be, successful. We are always looking for volunteers to join our team as the Chapter continues to grow and broaden its services to the member community.

Volunteering your time and skills to PMINJ has benefits for both the Chapter and you. While the chapter benefits from your talents and dedication, volunteering provides you with the opportunity to:


Hone and broaden your skill set with hands on experience,
Meet new people, and network with other project management professionals,
Make a positive contribution to the Chapter, while improving the practice of project management,
Earn Professional Development Units (PDUs), and
Receive discounts to major PMINJ events.

A list of volunteer opportunities is posted on the PMINJ website. If you have any questions about volunteering or a specific opportunity, then contact volunteers(:@:)pminj.org.


Look for an update from the Volunteer Team in the next newsletter!

Return to top
---
Welcome to Summer!
It may be hot outside, but the Chapter has some great options for keeping cool:


Do you need to catch up on PDUs? Check out the Webinars posted online – each is worth up to two PDUs.


Also check out the Learning tab on the PMI site.


Do you want to have Breakfast with a Board Member? Register here.


Do you need a study buddy to prepare for the PMP exam? Then check out the details of a new study group.


Learn more about these programs in the newsletter.

As a Project Manager, do you "project-ize" your vacation plans? Send your best vacation planning tips to editor(:@:)pminj.org and we'll share them with the rest of the team.


Return to top
---
Event Reports
PMINJ Outreach at Merck

By Tod Burrus
On June 15th, Merck held an internal one-day seminar focused on the practice of Project Management and entitled L.E.A.D. Leadership, Execution, Analysis, Development. The Delaware Valley Chapter was represented by James Snyder (pictured), a Founder and Past PMI President of PMI, who delivered the keynote on the history of PMI.

As in prior years, the PMINJ chapter was graciously given the opportunity to participate and share in the day. Aaron Corona and Tod Burrus responded to questions posed by attendees at the event held in Upper Gwynedd, PA. Questions covered a range of topics from CCR changes to PgMP requirements. While addressing the crowd, Aaron and Tod evangelized at the chapter table for the benefits of chapter membership and recent and upcoming chapter events. Aaron also collected canned food items from many attendees in support of local food banks.

The PMINJ Outreach group thanks Merck and Jennifer Spoerl, Sr. Specialist, Merck Project Management for coordinating our involvement. We look forward to future engagement opportunities with Merck.

Are you interested in volunteering with the Outreach group or evangelizing in support of PMINJ? Check out the open volunteer opportunities on our website and apply now!
Return to top
---
Project Management Article
What is PMiT?

By Mohammad Hasan
PMiT (Project Managers in Transition) is a means for leveraging the skills of PMINJ members who are currently unemployed or underemployed. This team serves as a resource pool to the Board of Directors by supporting the delivery of PMINJ projects that require temporary (swing) staffing. The initiative got a fresh start in April 2016 thanks to the leadership of Elaine Tanimura, PMINJ VP-Marketing.

Economic pressure and changes in business need contribute to modulated staffing levels. Project Managers can find themselves in transition with a desire to maintain their current skills and gain new abilities while between engagements. Creating a resource pool of PMINJ members who are in transition will help those members by keeping skills sharp as they assist PMINJ groups in a wide range of activities. This can be in areas for which they already possess expertise, or in an area they would like to explore; for example, a veteran IT PM may choose to support a marketing team to gain experience in that discipline.

The creation of this team is a win-win for the Chapter and for the members who want to stay engaged while in job search mode. The creation of this team provides an opportunity to enhance Chapter services by using resources that have the ability and the inclination to volunteer their time and skills at a time when they are not actively working. In this way they can directly contribute to the Chapter, earn PDUs, and keep their skill sets active.

Teams will find the resource pool helps to reduce their load, the organization may be positioned to better take on more work, and our members who need the most help in networking and skill maintenance will receive these benefits from others in the field. The opportunity to give back are clear, and by creating this as a positive, self-sustaining loop, we expect that as PMiT team members move to new assignments, they will remain active PMINJ volunteers – and maybe someday lead the group they supported during their transition!

PMiT opportunities are posted on our website. To date, the team has successfully filled the following opportunities:

Outreach - PM for Student Competition
PM Chapter Rebranding Initiative
PM targeted communications

Keep watching the website for new PMiT opportunities!




Return to top
---
New Certificate Holders
The following have received their certifications since the last newsletter (through 30 June 2016):

PMPs
Kunal Bavishi
Kelsi Bendinelli
Robert Bossinger
Sanjiv Chhabra
Karthik Chittatoor
Lan Dang
Qing Dong
Carolyn Gold
Guillermo Herrera
Catherine Hinz
Jennifer Kelly

John Krumenacker
Michael Lauletta
Ajay Malik
Christopher McDonough
David Meier,Sr.
Swapna Nair
Andrea Nemes
Dino Petralia
Sinclair Powell
Ken Robinson
John Scott

Donna Seeberger
Erin Sherwood
Jennifer Smith
Marcia Smith
Wanda Taliaferro
Dana Thomas
Manoj Warang
Jennifer Wesserling
Alfred Williams
Yijing Zhou
Vivian Zhu

PfMP
None

PgMP
Emman Ebosie
Aabhas Paliwal,Ph.D.


CAPM
Phong Doherty
Elizabeth Dougherty
Saba Masud
Patrick McCarron

PMI-ACP
Alka Deshmukh
Sunil Dubey
Collaeyn Hazen
Ralph Mavis
Narendra Pondugula
Nitin Puthalath
Nagi Sukkarieh
Nilesh Trivedi


PMI-PBA
None

PMI-RMP
None

PMI-SP
Christine Worrell

Return to top
---
Article Submission & Publication Information
Editor Deb Foote
Submissions:
Where to Send: Contact the newsletter editor, at editor(:@:)pminj.org for newsletter related items, to submit articles and to provide feedback. All members are invited to submit articles, meeting reviews, or other items of interest for publication.
How to Send Articles: Please submit articles as word documents or plain ASCII text attachments via email.
How to Send Graphic files: Please submit all graphics files as high-resolution (1MB+) JPEG or GIF file attachments via email.
Publication Information:


Schedule:


Newsletters are published every other month: Jan, Mar, May, Jul, Sep, Nov
Articles due to the Editor by the 1st of the month.
Newsletters will be published via email and on the PMINJ website by the 25th of the month.


Newsletter Team:


Deb Foote – PMINJ Newsletter Editor



Advertising:


Contact Linda Schaldnot (vp-BusinessRelationships(:@:)pminnj.org) for advertising / sponsorship inquiries.
Return to top
---
PMINJ is not responsible for the content or quality of any advertisement included in this newsletter.