What Does WITS and The Responsibility Process Have In Common?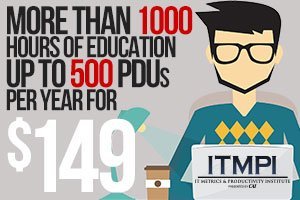 WITS and The Responsibility Process will teach lifelong lessons and best practices to help you succeed in life.
I've been writing about What It Takes to Succeed and interviewing leaders and experts in their field for many years. Now I am bringing it to the masses, as Tim Ferriss would say, with "WITS – What It Takes to Succeed," a new show on YouTube .
My first guest is Dr. Christopher Avery, author of The Responsibility Process book. Dr. Avery's The Responsibility Process is PHENOMENAL and we expect no less from a repeat author who received such strong accolades from his first book, Teamwork Is an Individual Skill: Getting York Work Done When Sharing Responsibility.
Fortune magazine said Dr. Avery's first book is the only book on teamwork you need to read. Dr. Avery hosts The Leadership Gift Program, a popular eLearning system for leaders and coaches worldwide who want to master responsibility.
Derek Sivers, founder of CD Baby, author of Anything You Want said, "This is an important book. The discovery and development of The Responsibility Process is a contribution to the psychology of success and happiness."
Mike Cohn, author of Succeeding with Agile said, "This book changed how I talk about responsibility in my training courses and with my teen daughters. An ownership mindset is critical to business agility. Avery brilliantly dissects how ownership (or the lack of it) works in the mind and what to do about it to lead yourself and others to freedom, happiness and results that matter."
The Responsibility Process
Responsibility:

Owning your ability and power to create, choose, and attract.

Quit:

Giving up to avoid the pain of Shame and Obligation.

Obligation:

Doing what you have to instead of what you want to.

Shame:

Laying blame onto oneself (often felt as guilt)

Justify:

Using excuses for things being the way they are.

Lay Blame:

Holding others at fault for causing something.

Denial:

Ignoring the existence of something.
Please visit and subscribe to
WITS
and
watch my full interview with Dr. Christopher Avery
as we do a deep dive into The Responsibility Process. Subscribe, Like, Share, Comment so I can continue to bring you leaders and experts who will provide the insights to help you succeed.
For previous article in this series see May issue.
If you have a suggestion for a future topic or want to share your own success stories, then contact Igor at .
To learn more about Igor check out his LinkedIn Profile.